Distance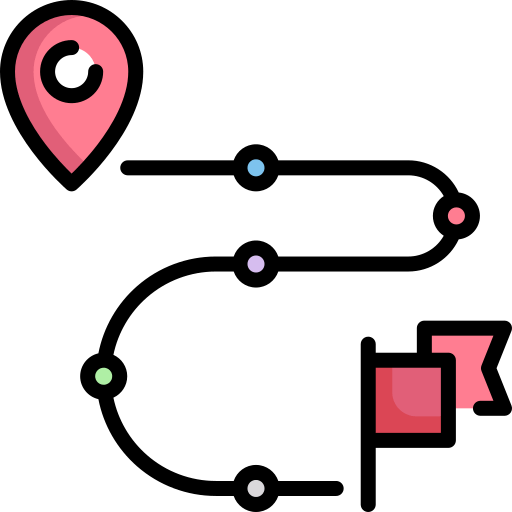 23 км
Difficulty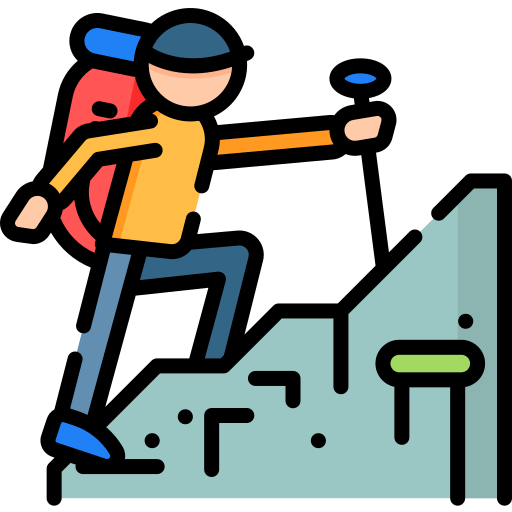 3/5
Elevation gain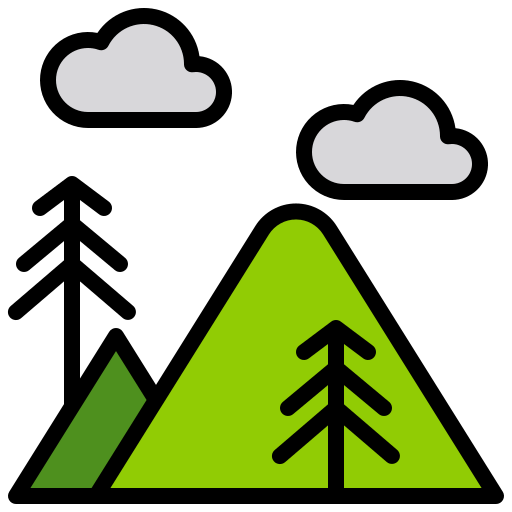 1471 м
Duration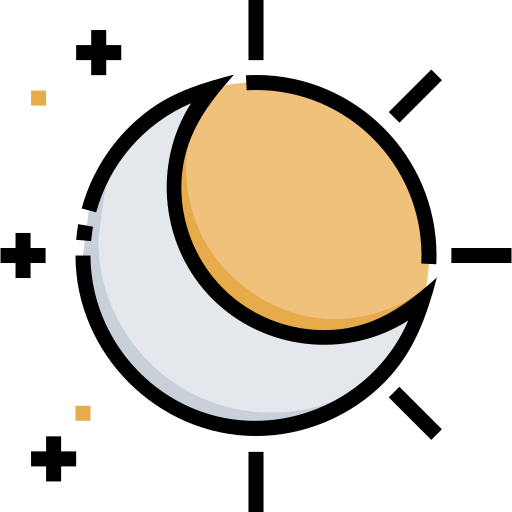 8-10 hours
This is a story about hiking to Anatoli Boukreev peak (3010 m) in Almaty mountains. Anatoli Nikolaevich Boukreev was a Russian Kazakhstani mountaineer who made ascents of 10 of the 14 eight-thousander peaks—those above 8,000 m.
📹 Boukreev peak video
🏔️ Boukreev peak
Until 2007, the peak bore the name "Pionersky", then it was renamed in honor of the great Kazakhstani climber Anatoly Boukreev, who conquered 11 out of 14 eight-thousanders and died on December 25, 1997 while climbing Anapurna peak (8091 m Himalayas).
⛳  Start
Leaving home early in the morning, none of us could have thought that the hike would start 4 km earlier. Having reached the eco-post on Beiseuov Street, it turned out that, regardless of quarantine, even on weekdays, transport to the national park is not allowed.
Well, let's walk then!
It costs 477 Kazakhstani gold to pass the post.
For the first time in all the time we passed such posts, we met a very hospitable, polite and intelligent employee of state bodies. I quote "Good afternoon and welcome to the national park! Driving is prohibited, but walking is permitted." We were pleasantly surprised. After going through all the bureaucratic procedures, they wished us "Enjoy your stay!"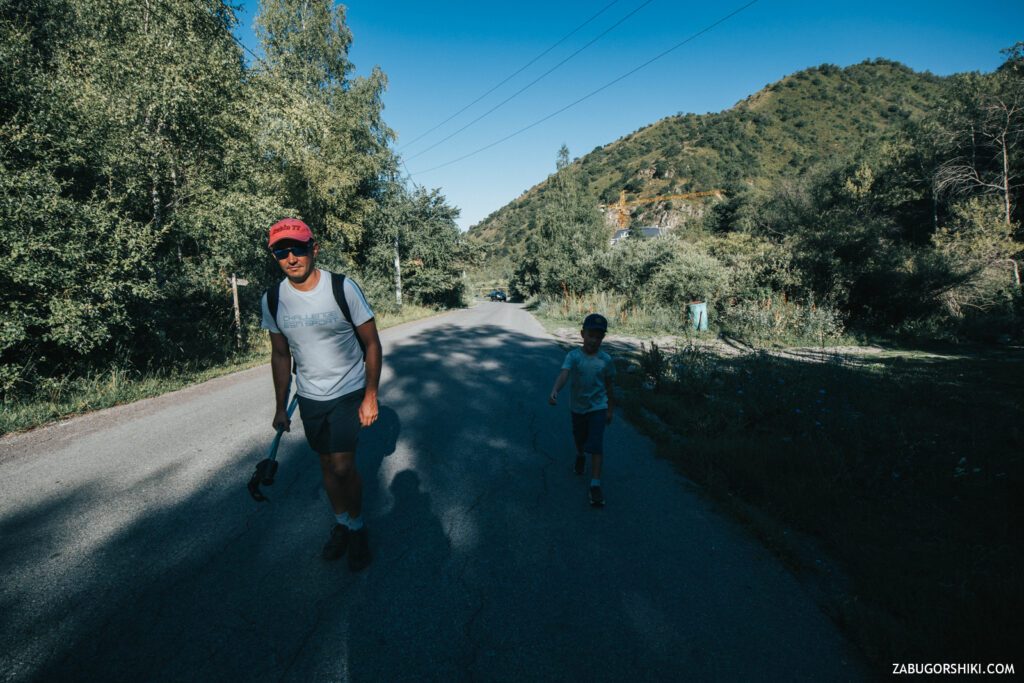 Now we are walking along the road along which we used to drive by car and did not notice that there is a spring with clean and refreshing water, Birch Grove, the passage into which is "guarded" by a frame for counting the number of people and a house that is being built by a crane … with a construction crane …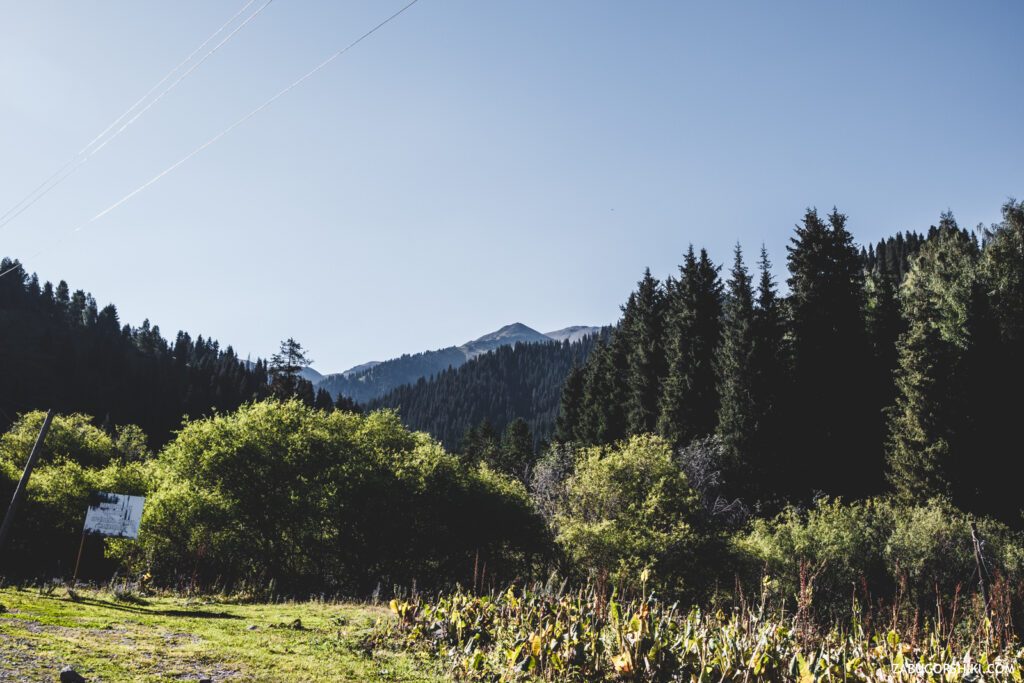 As a result, in order to reach the planned start, which was supposed to start from the parking lot in front of the Butakovsky gorge, we spent 1 hour on 4 km of the way and were already a little tired. But no one is going to lose heart!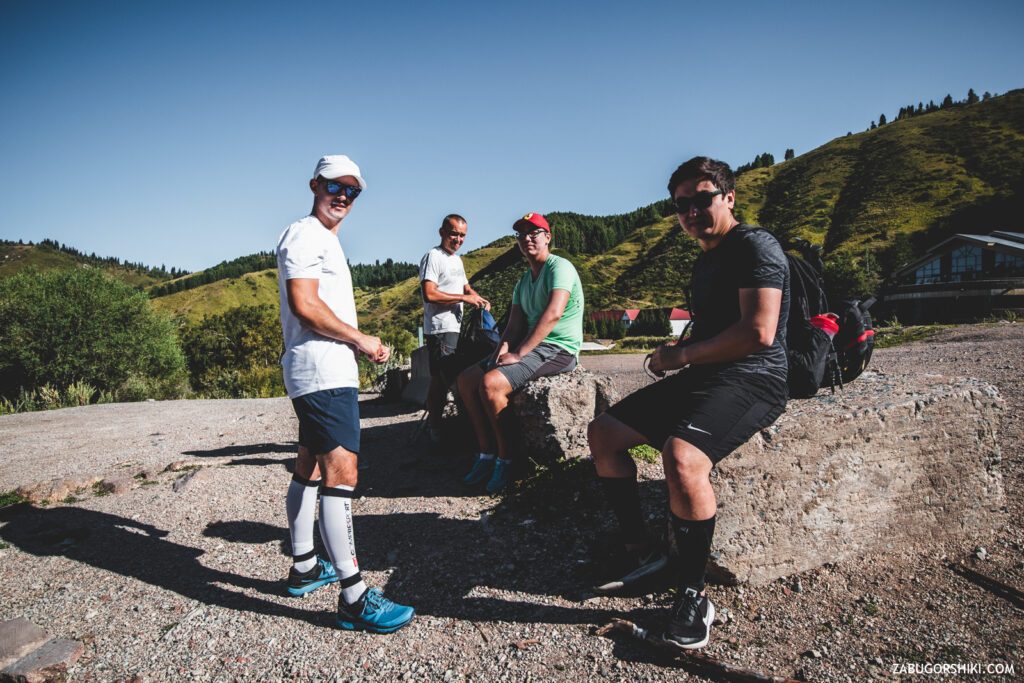 Height is 1838 meters above sea level. Standard procedures begin. Apply sunblock, insect repellent. Once again we realize "to go far and long", but this does not stop anyone. STARTED … well, or CONTINUE!
The asphalt road is replaced by a dirt road, the buildings are finished and, finally, you can completely immerse yourself in the atmosphere of a hike.
Having walked quite a bit into the depths of the gorge, a large spot of cut down coniferous forest immediately becomes noticeable, in the place of which only hemp and barely germinating greenery remained. It's a pity! But they say that the trees were sick and this is a necessary measure. We will see to it that they will grow or build on this place.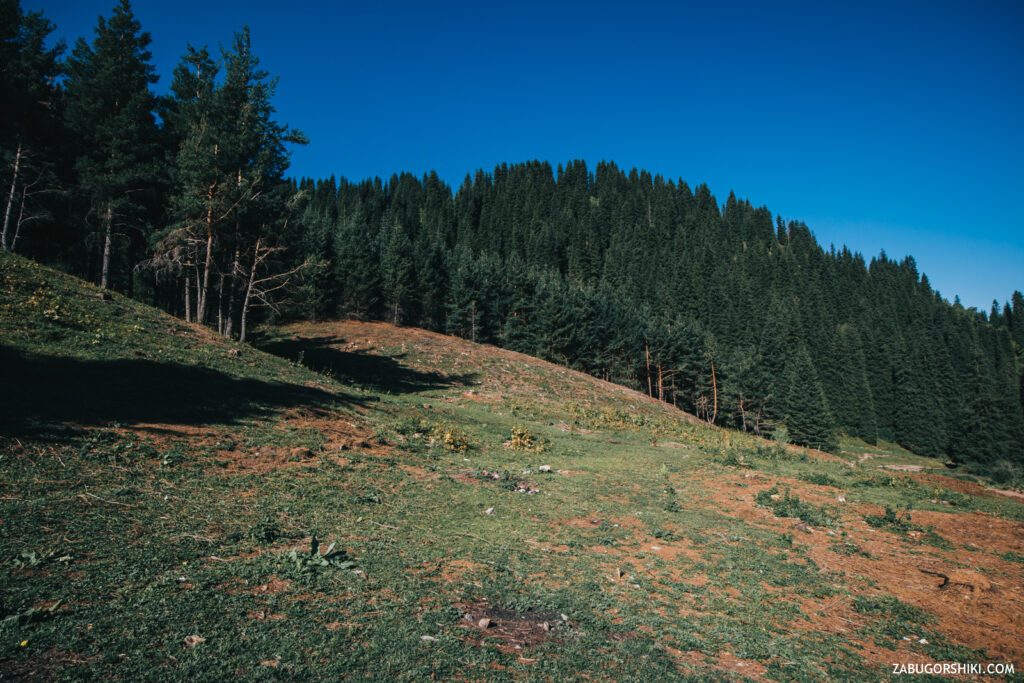 The gorge is beautiful with picturesque slopes. It is very popular with tourists all year round. One of the favorite places for residents and guests of our Almaty!
It is difficult to get lost as there are signs everywhere. But if you try very hard … It is better to be more careful and study the path-road in advance!
After passing 1 km from the parking we come across a signpost "Bukreev Peak – Butakovskiye Waterfalls". If you follow the logic and believe it, then we turn left.
We cross the river, wash away the fatigue and keep walking!
And then the beauty, which "neither describe in a fairy tale, nor write with a pen".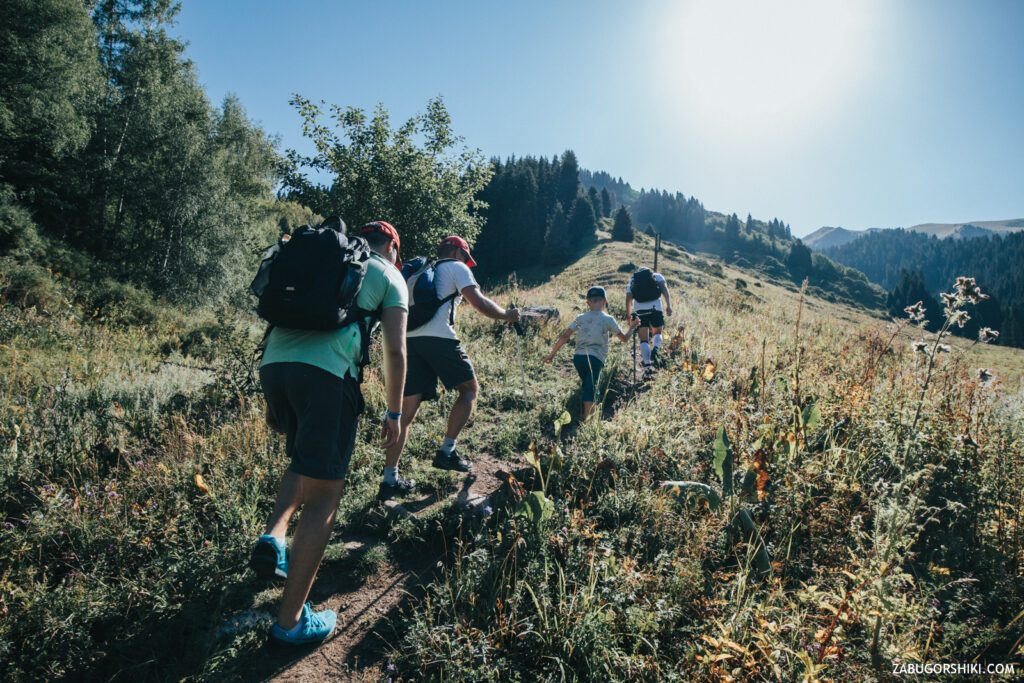 The trail to the Forest Pass led us through the "sea" of oregano and mountain mint, twisted along the stream, forced us to walk under the scorching sun along a hot plateau and climb a narrow path, through juniper bushes, along the slope to the next sign.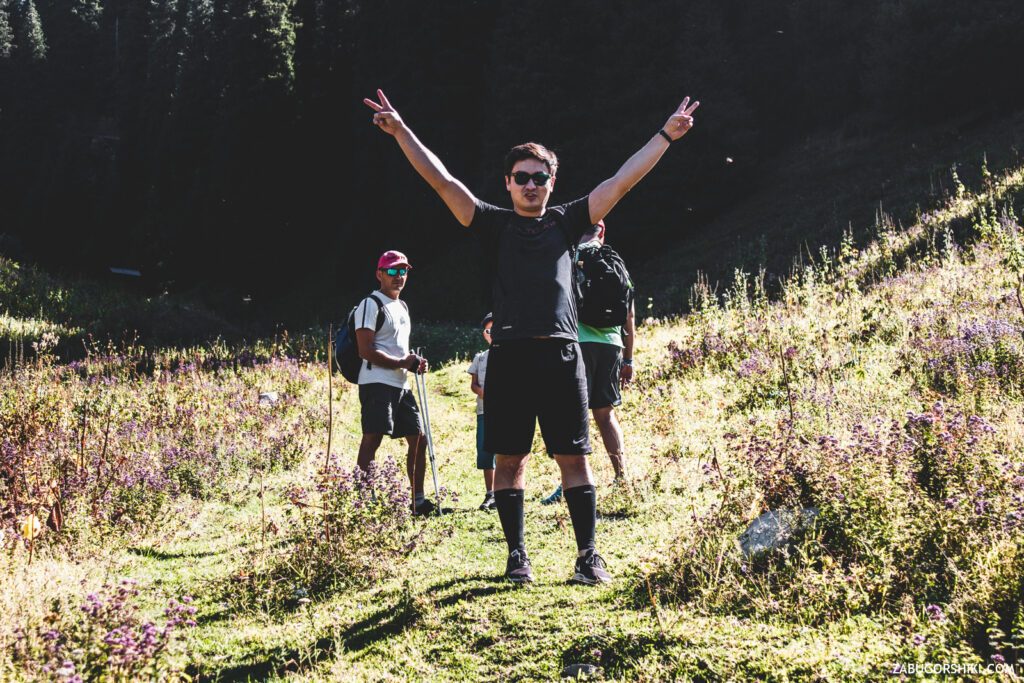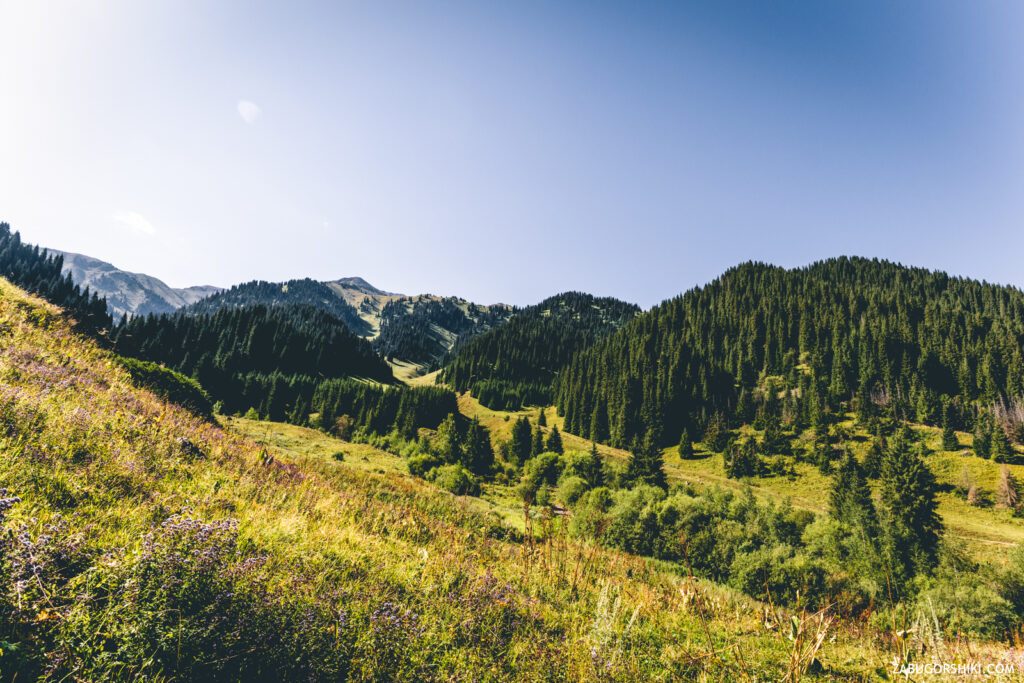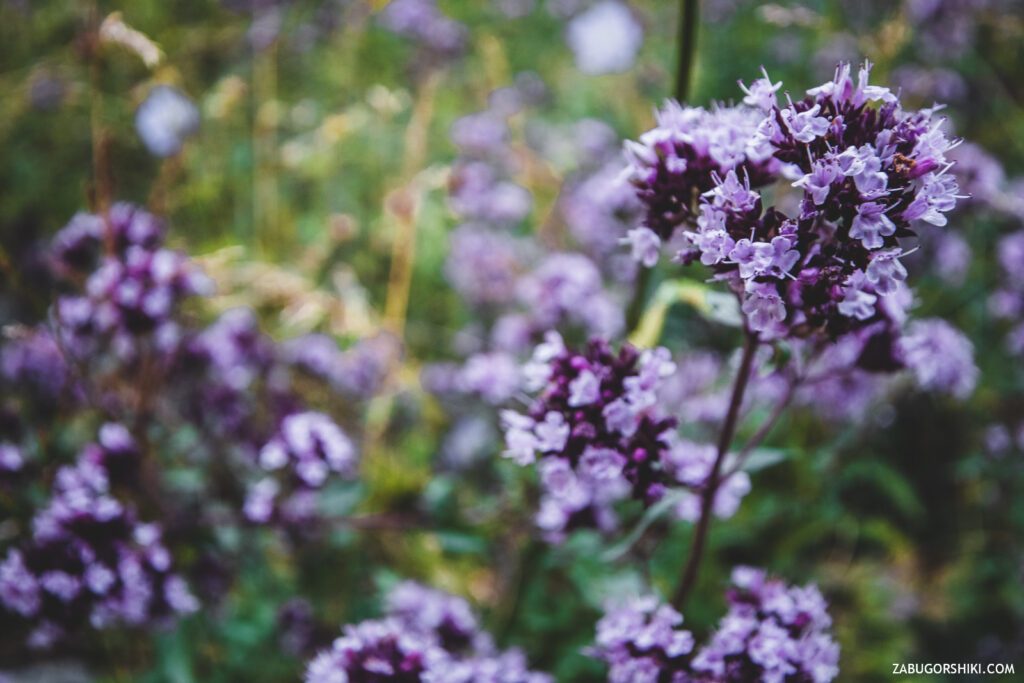 We climbed to the Forest Pass, we were a little tired. And now we turned around and looked at the whole beauty from a height "on foot for a short time." We took a deep breath and up again.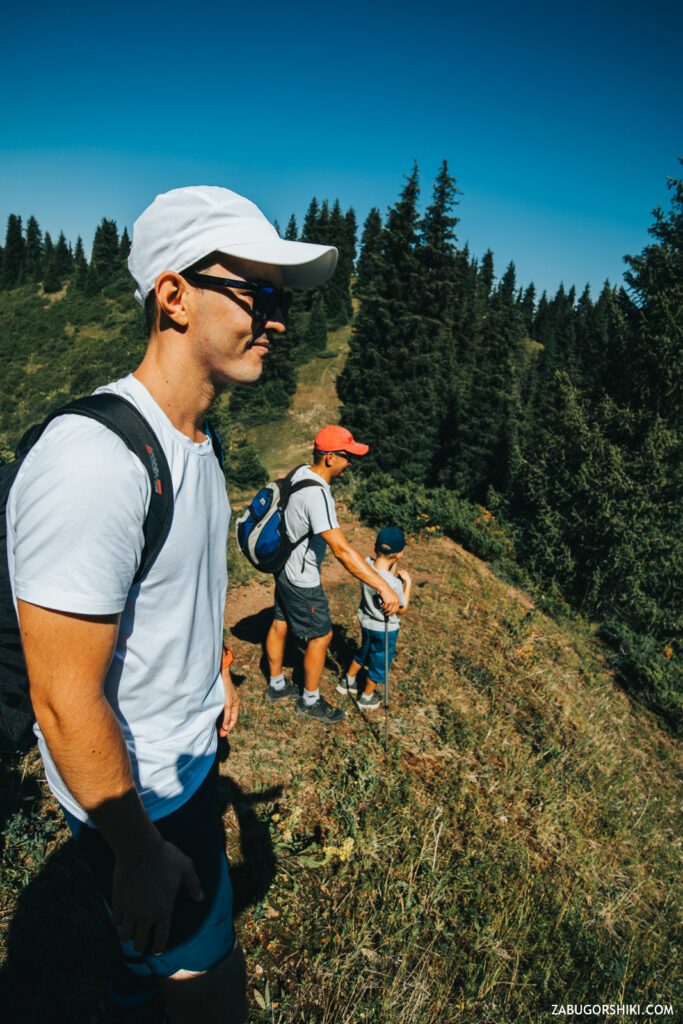 Now it's easier to go … It wasn't here. In 10 minutes the "difficult" (you can't use bad language here) climb through the coniferous forest began. The ground underfoot is loose, the ascent at times is like Mount Doom (in Mordor). But there are also plenty of amenities! The hot sun is hidden by the crowns of tall and slender spruce trees, behind the litter (fallen leaves / needles, etc., and not what some might think) mushrooms hid. We hid badly, we found you !!!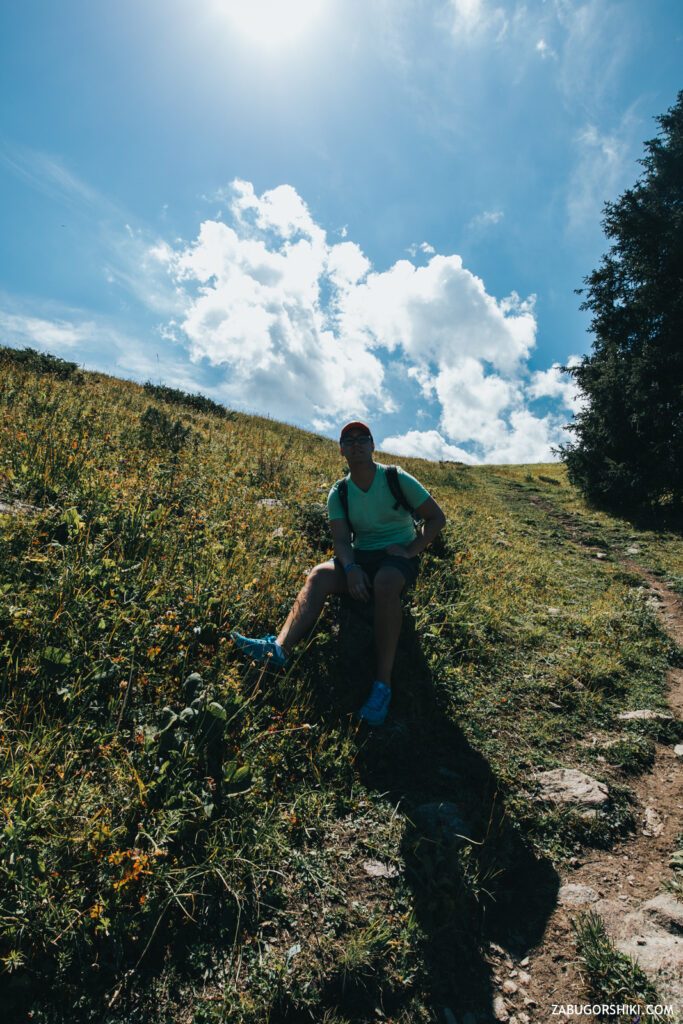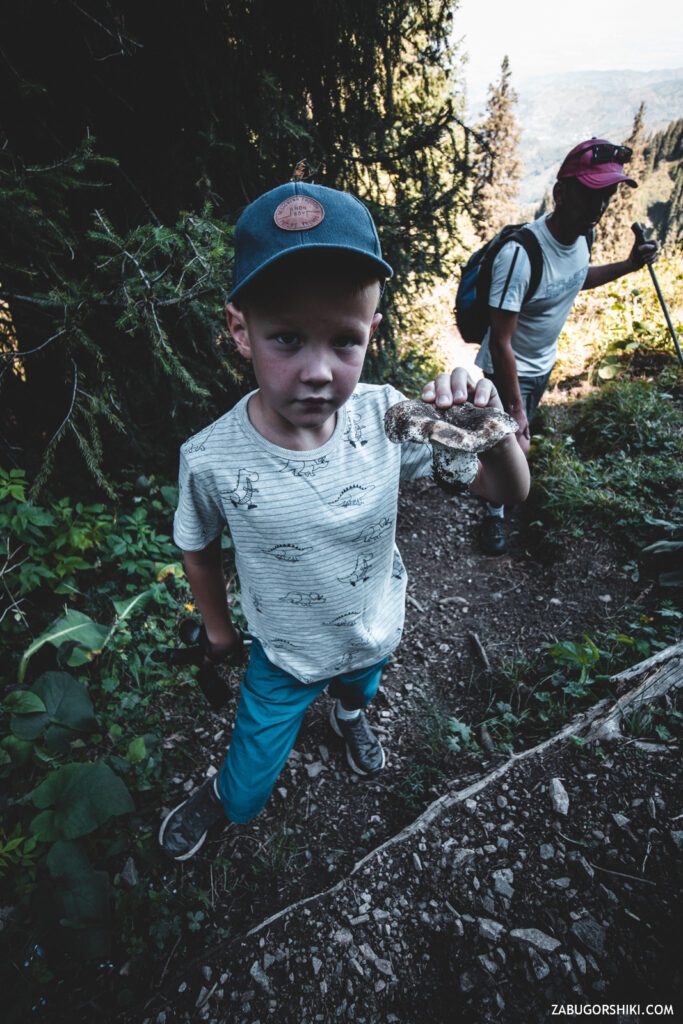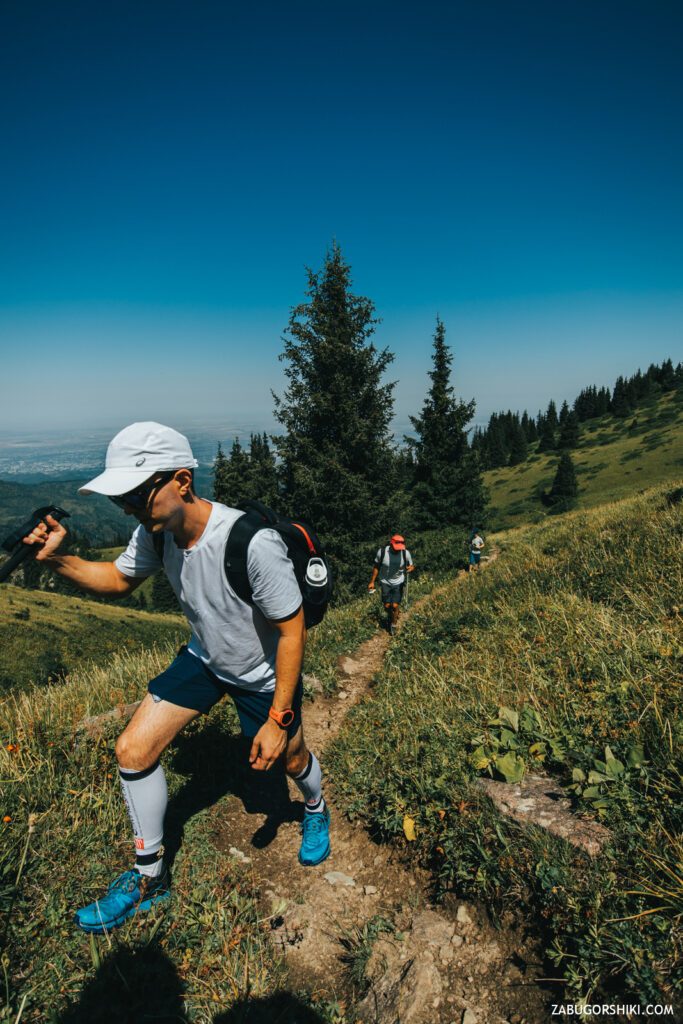 We walked 8.8 km, gained 1000 m in height. The forest ends abruptly and we reach the Cape of Hope plateau, from which we can already see Nursultan peak (former Komsomol), Panorama peak, Kok-Zhailau, the city of a thousand colors and OUR PURPOSE !!!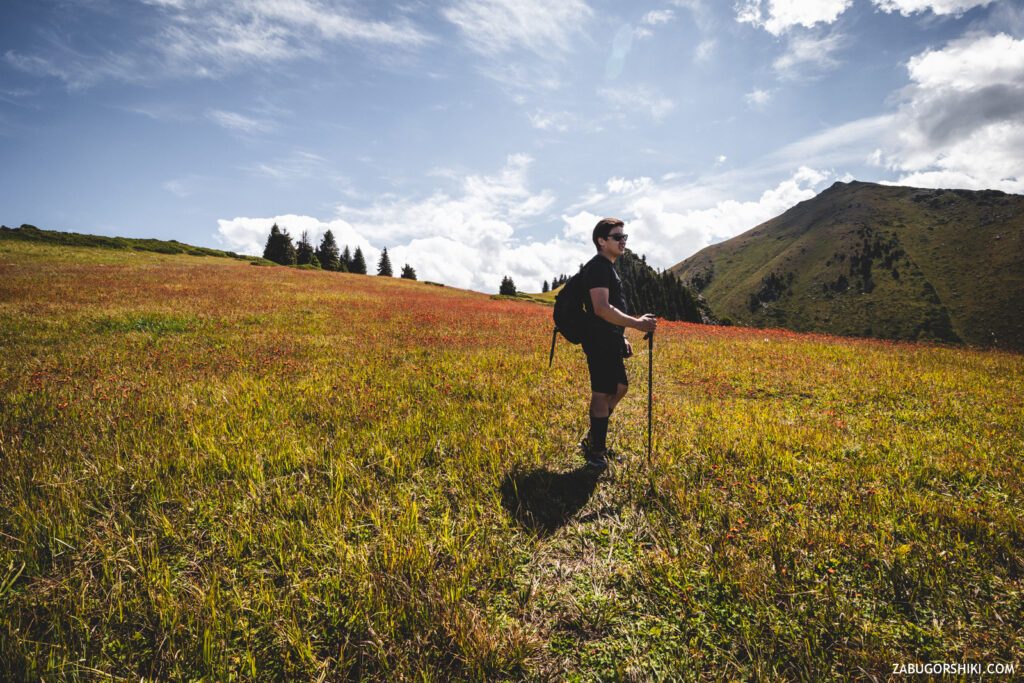 After a not very gentle climb through the forest, the path seemed to us like a carpet. It's a pleasure to walk. While there is time, we will enjoy our horizons.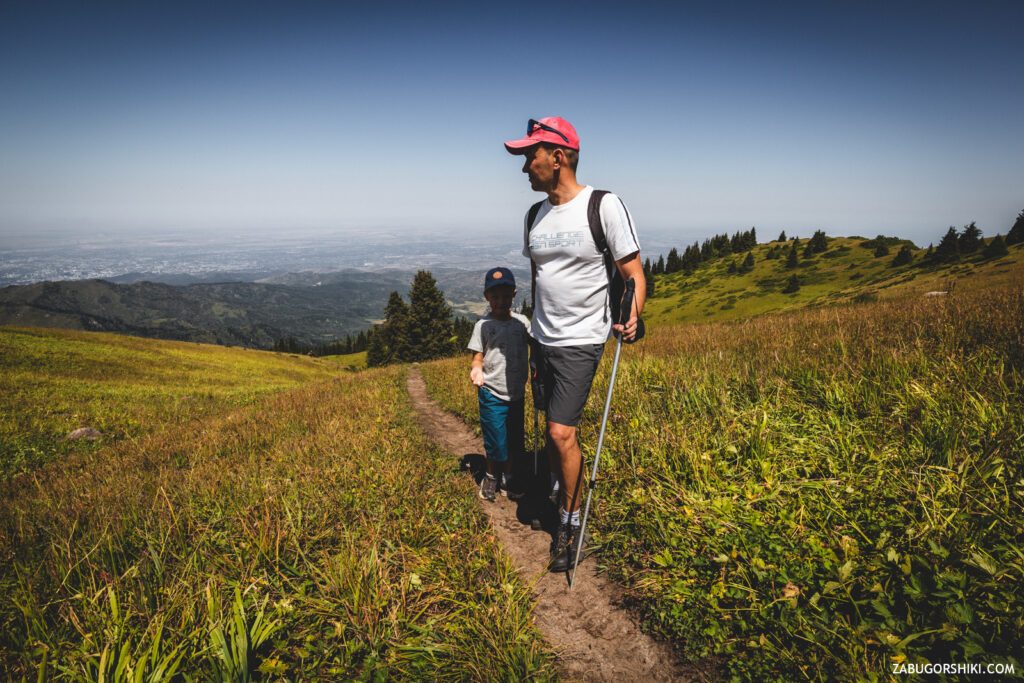 Another 40 minutes by trolleybus "11" and we are at the foot of Bukreev peak! From a distance he was less serious.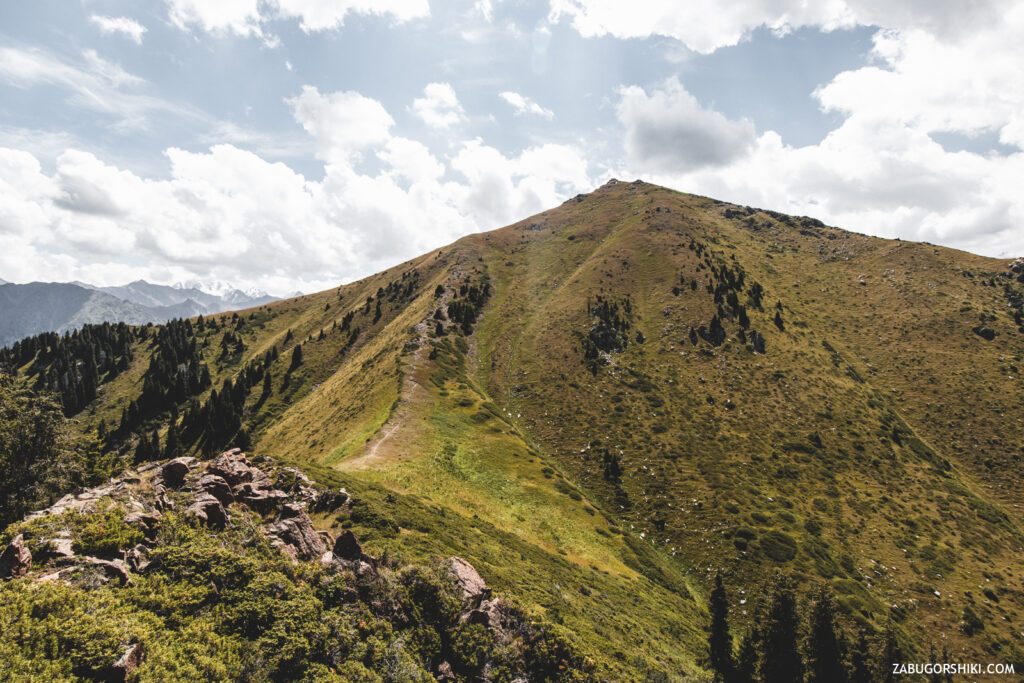 It's time to refuel before the assault and just laugh heartily from fatigue!
All! Packing suitcases! And then they sat down. The peak cannot be subdued by itself.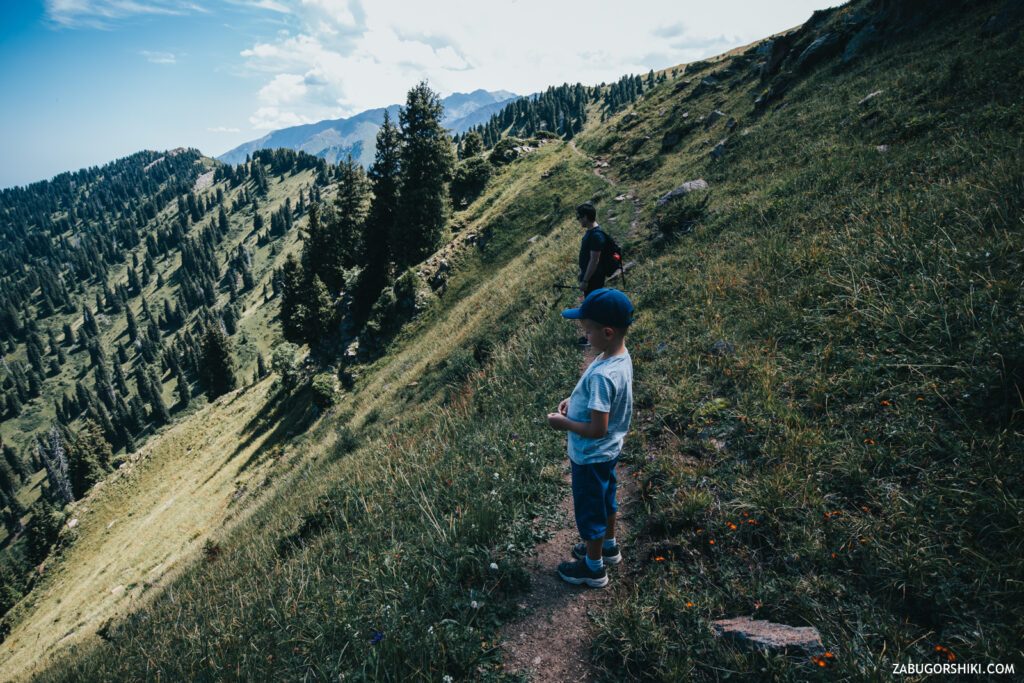 The ascent, to the very top, took another 40 minutes. In the middle of the way, someone opened a window and began to blow, so I had to warm myself!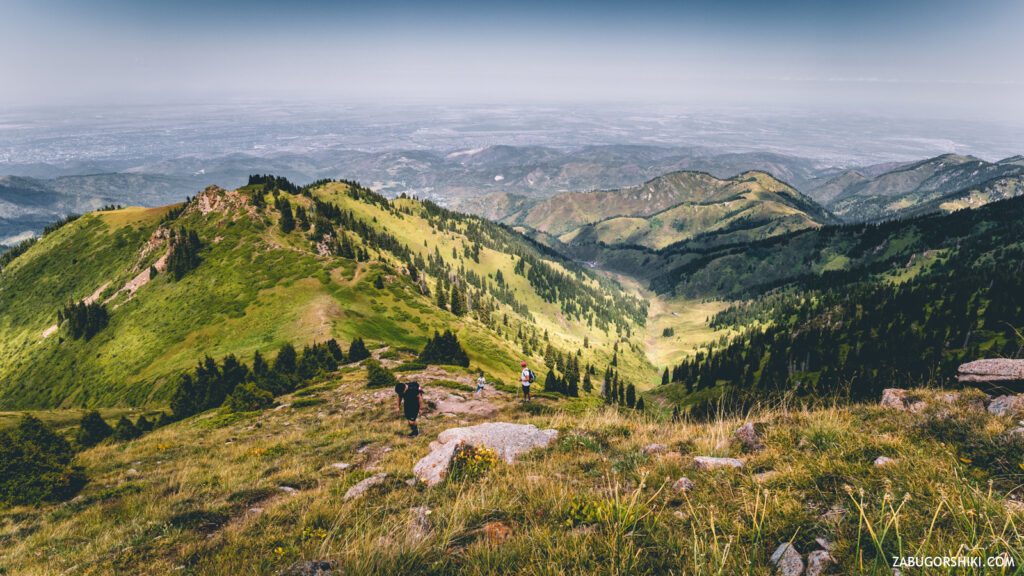 And finally! And this is not the end … False peaks, behind which you cannot see the truly true one, are simply mocked. But! They are beating us, and we are getting stronger!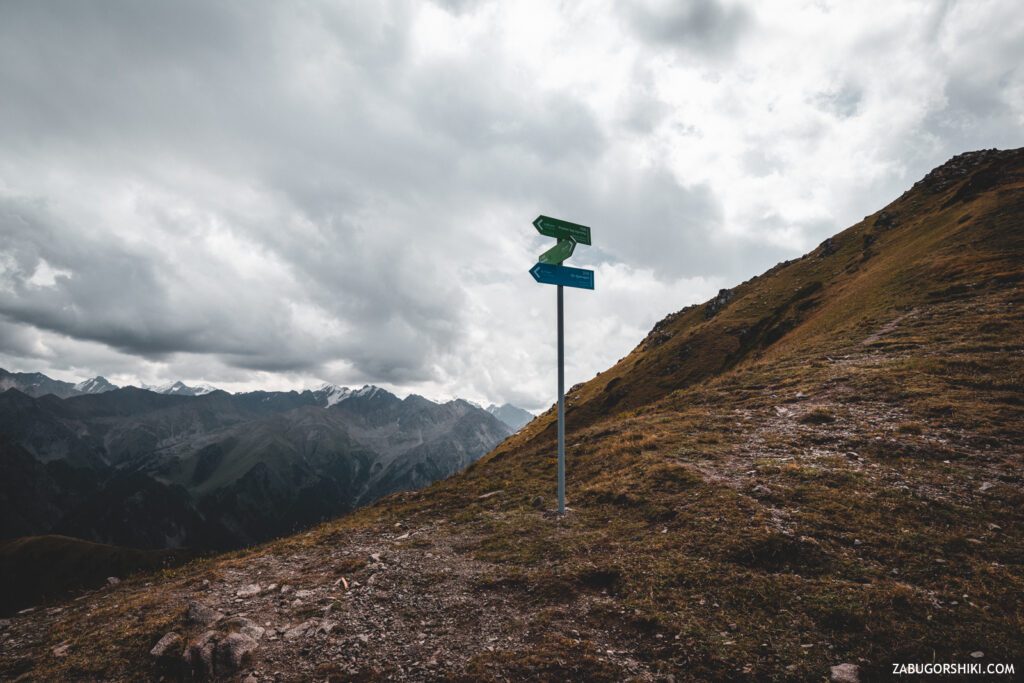 And this is it!!! The one who watched us from the valley itself politely invites us to his territory !!! We did it!!!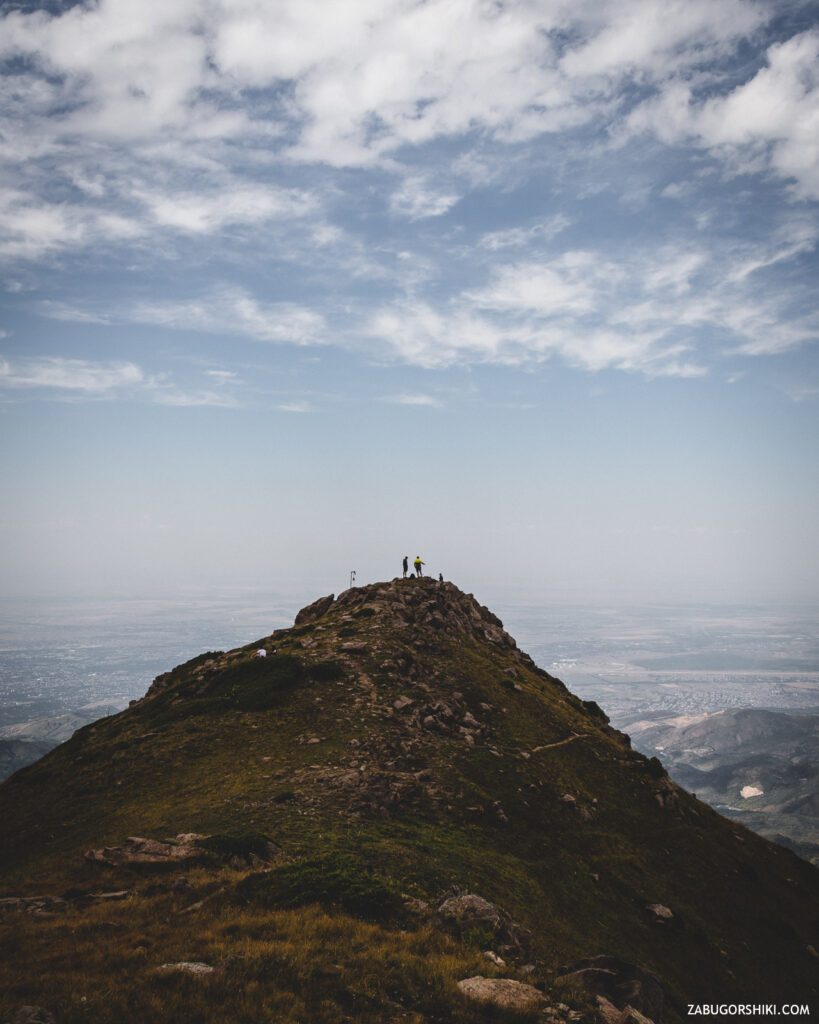 There is a bell at the peak, by ringing it you can honor the memory of the Kazakh "Snow Leopard", tablets dedicated to the unsurpassed and prayer.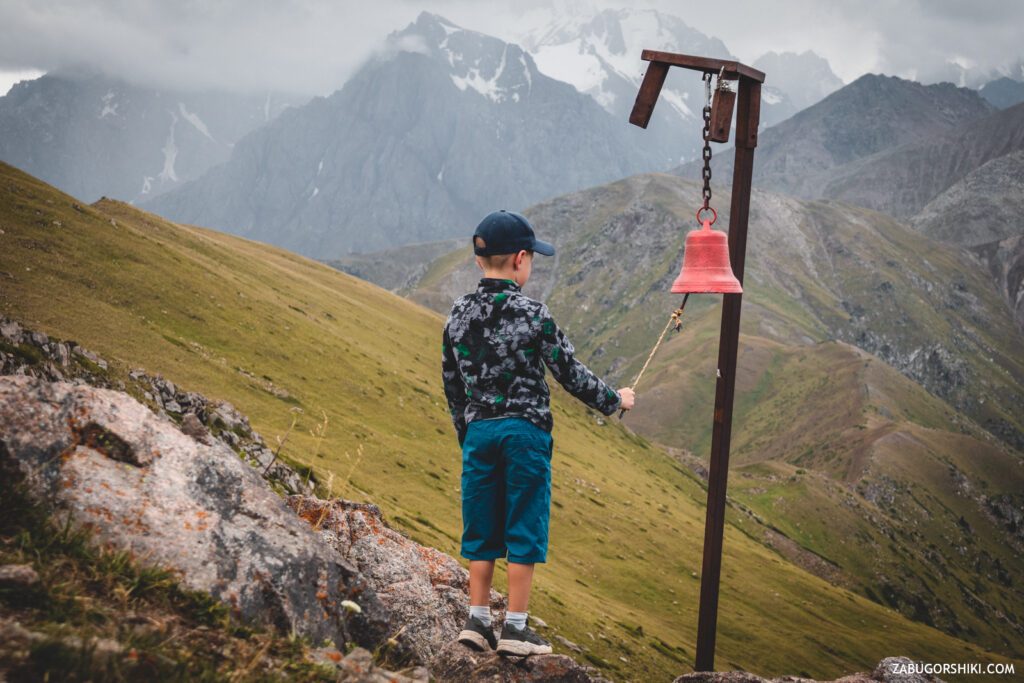 Observing the landscapes around, after such a work done, seas of sweat and blood, is a special pleasure!!!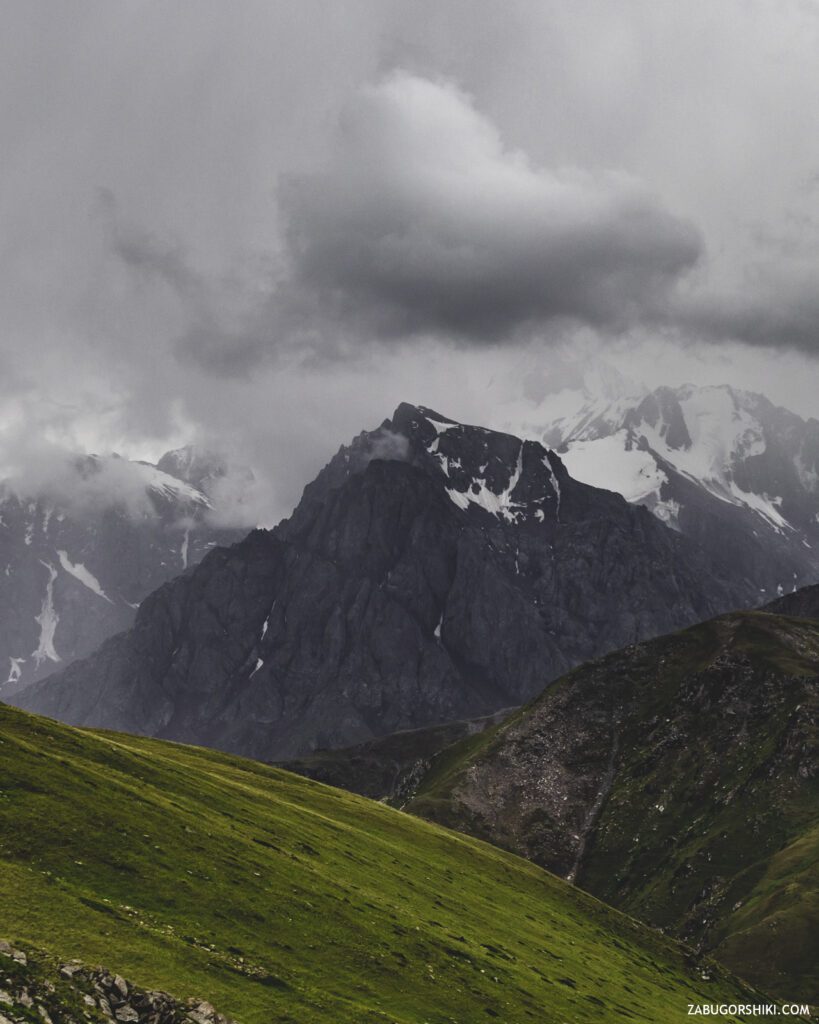 Some time later, hospitality began to change to a stormy barrage.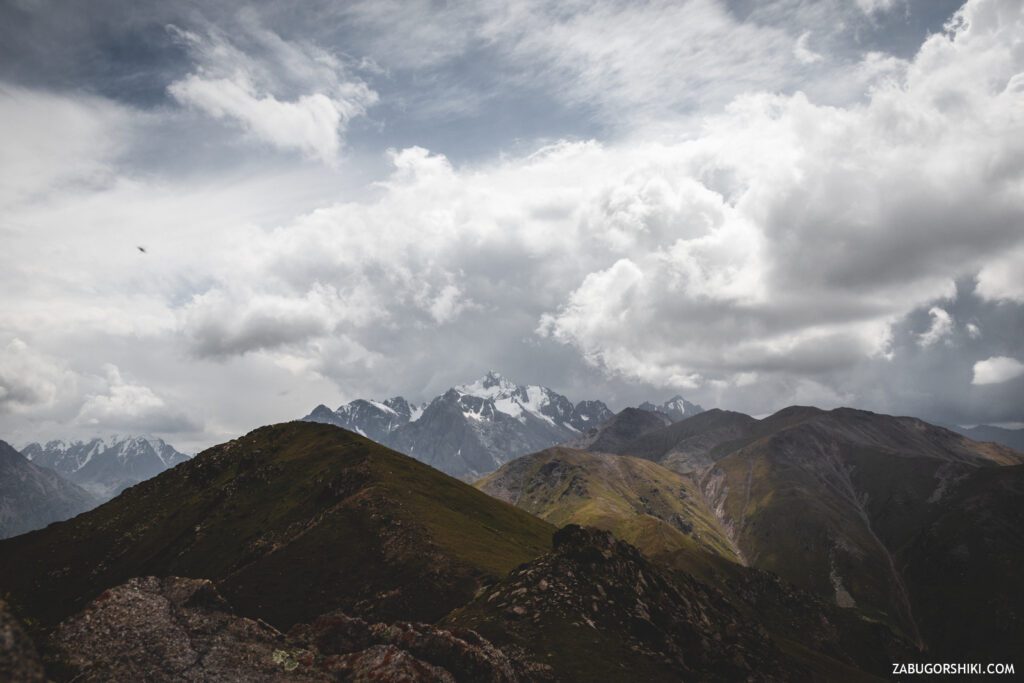 – It won't rain! Are these even clouds?!
-We're knee-deep in the sea!
-We are not sugar, let it pour!
After inspiring speeches before the battle, they began to sharply collect money and ran home with confidence in the future)
TOTAL. Assessment of the work done – 5
Walking distance – 23 km
Hiking time – 10 hours
The number of people who conquered the peak – 5 (4 adults and 1 seven-year-old Spartan)
📷  Photos from the hike to Bukreev peak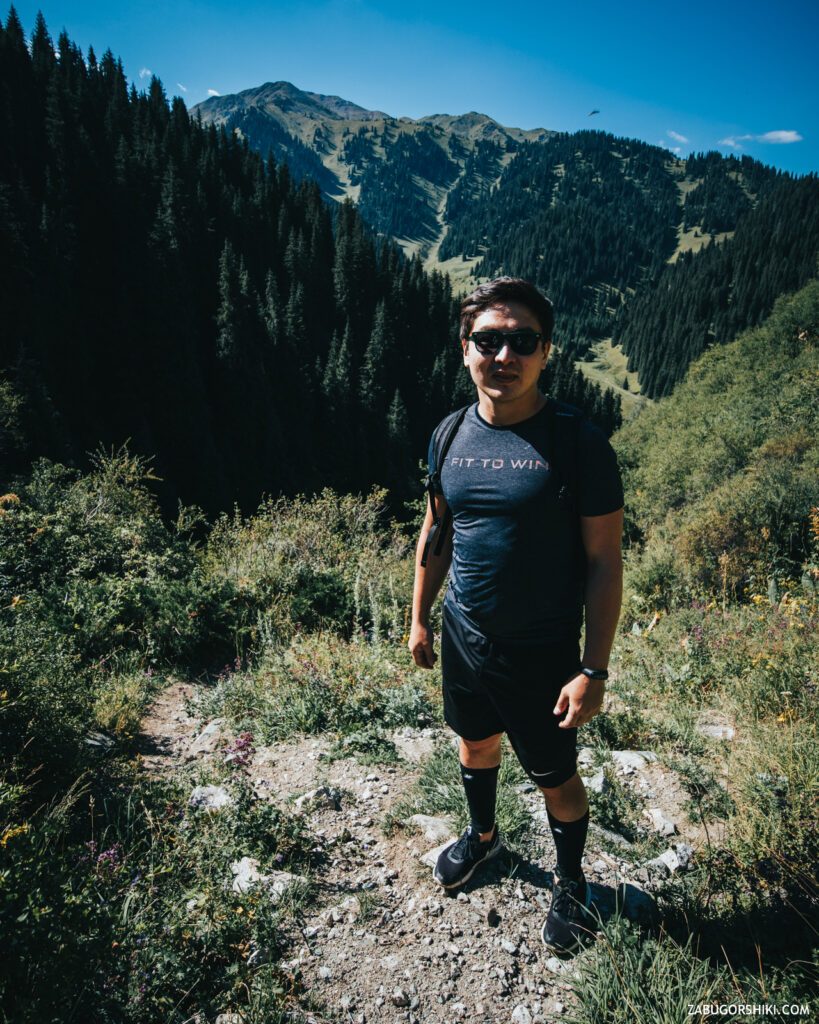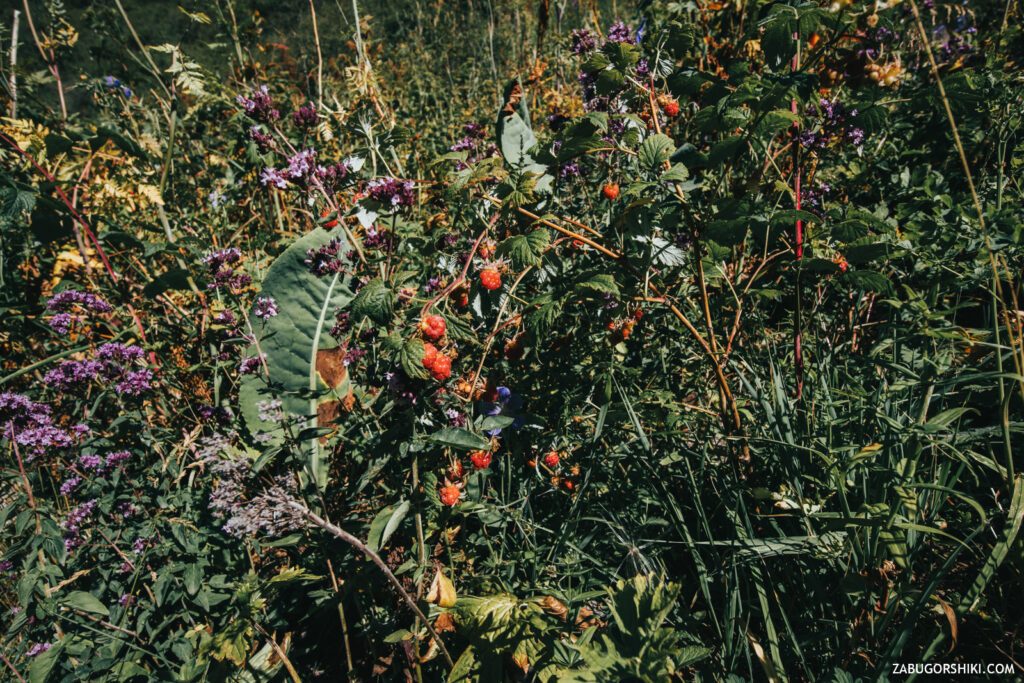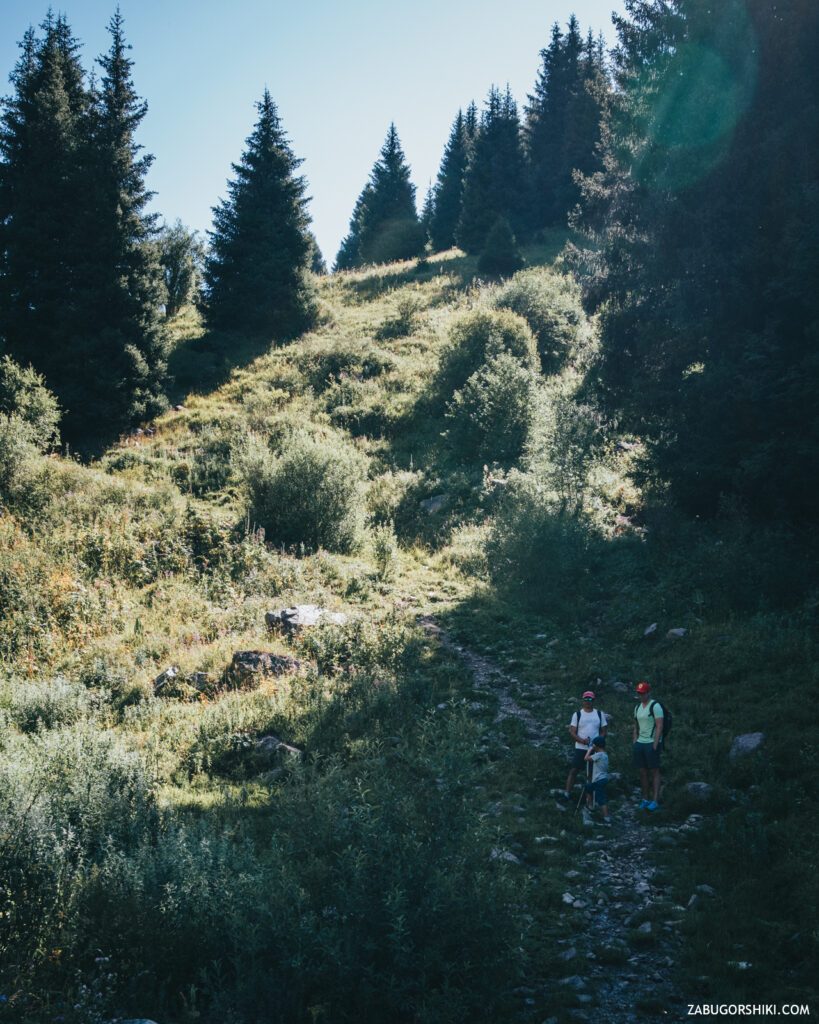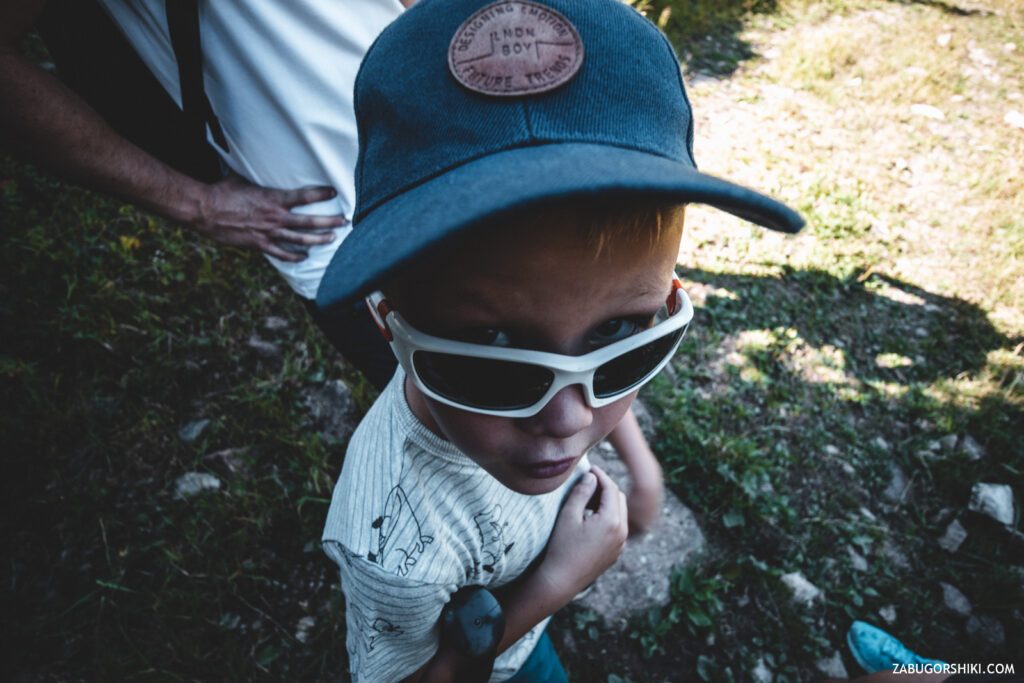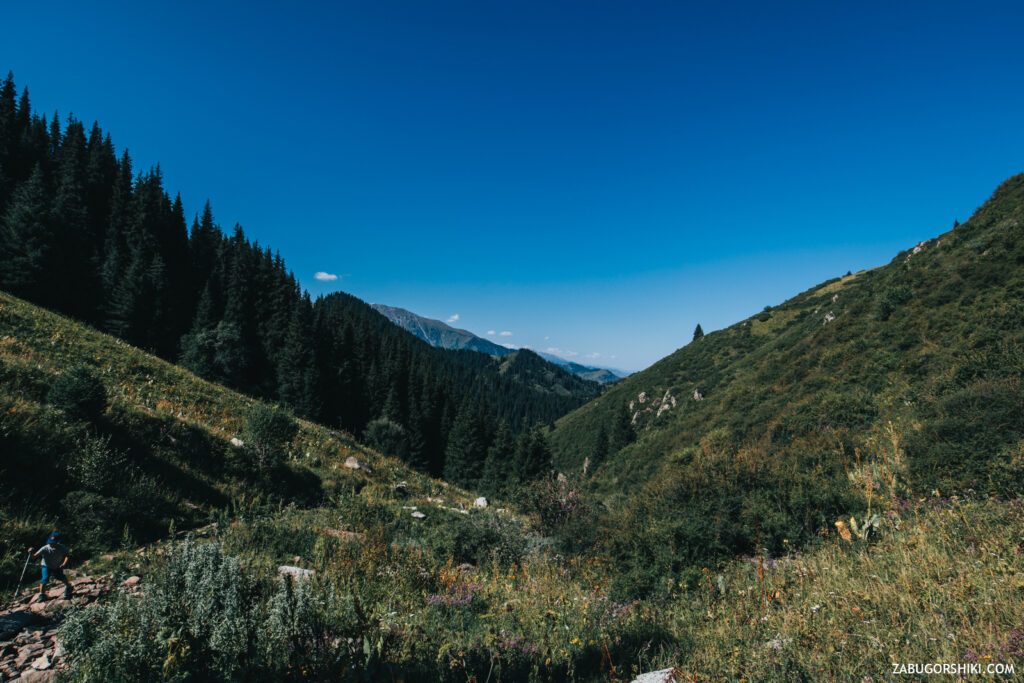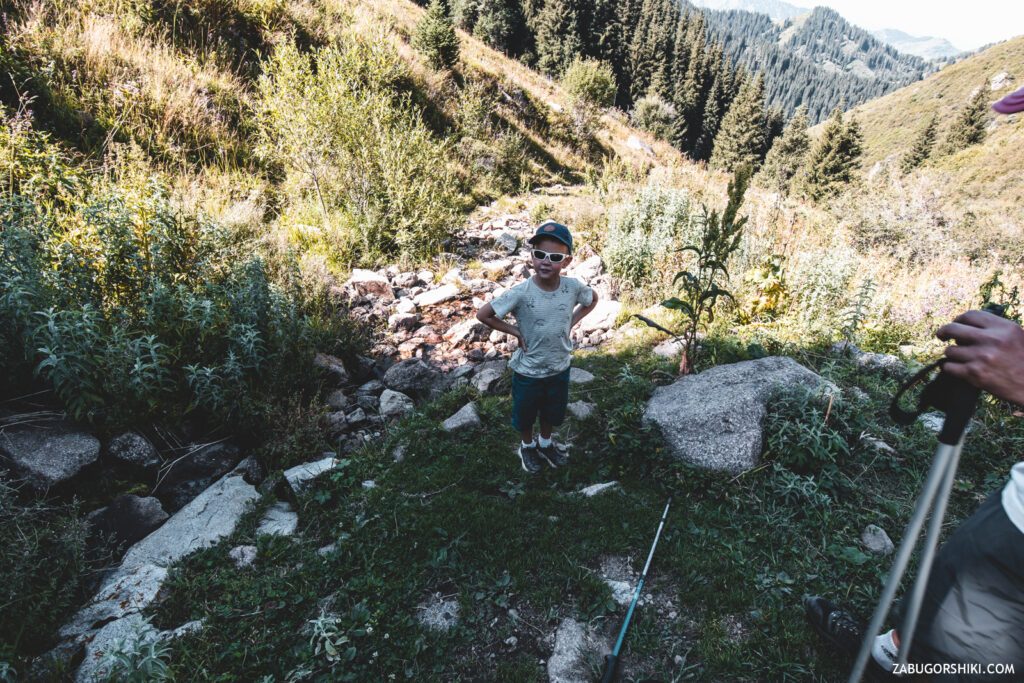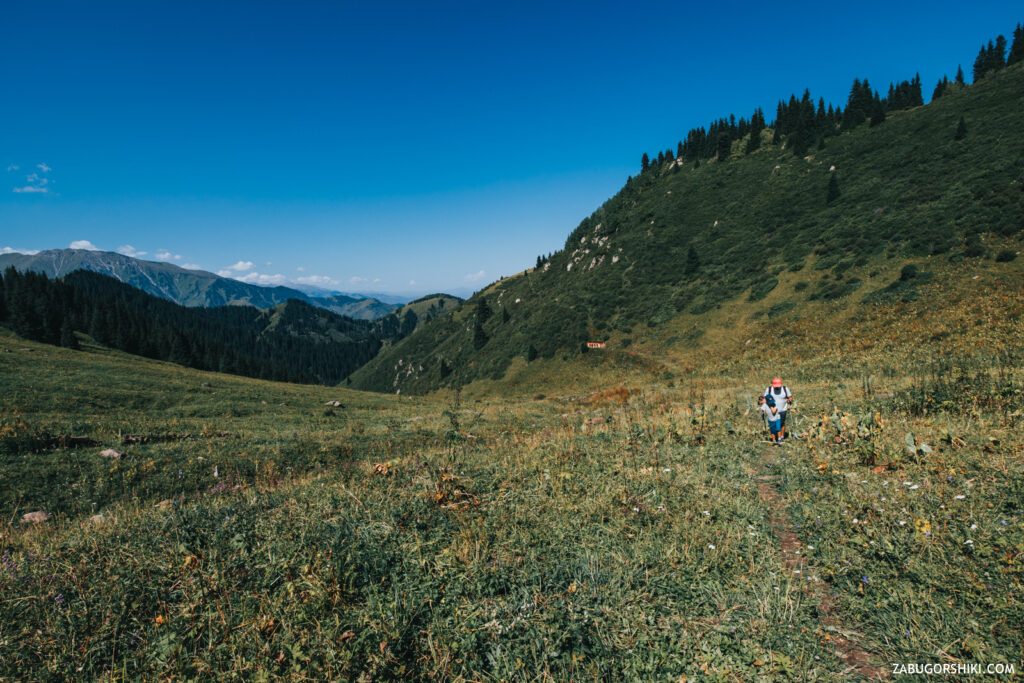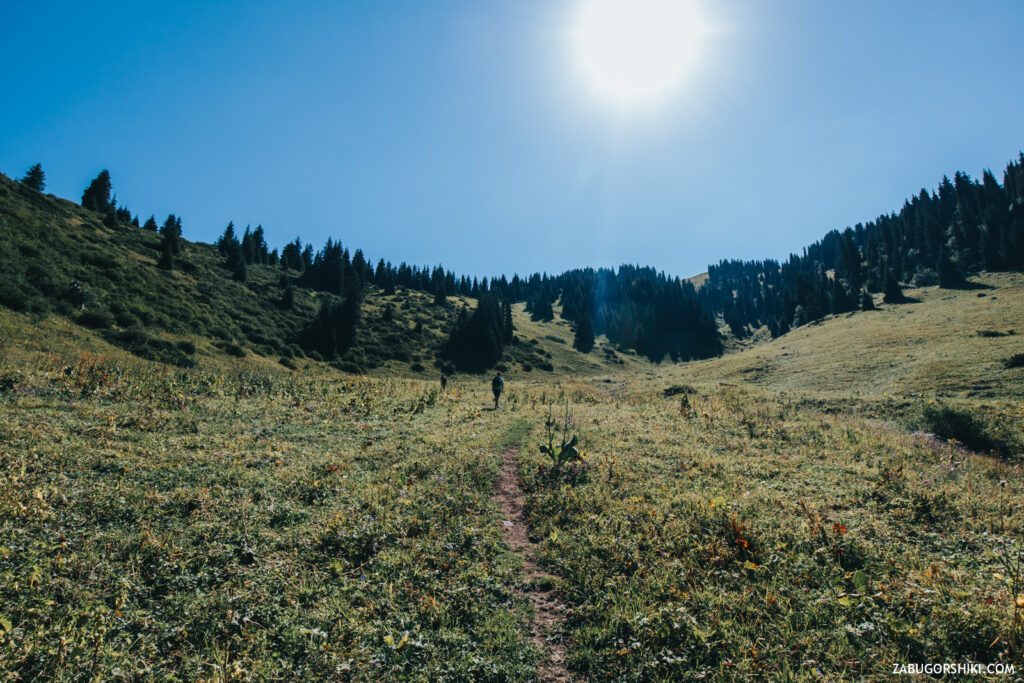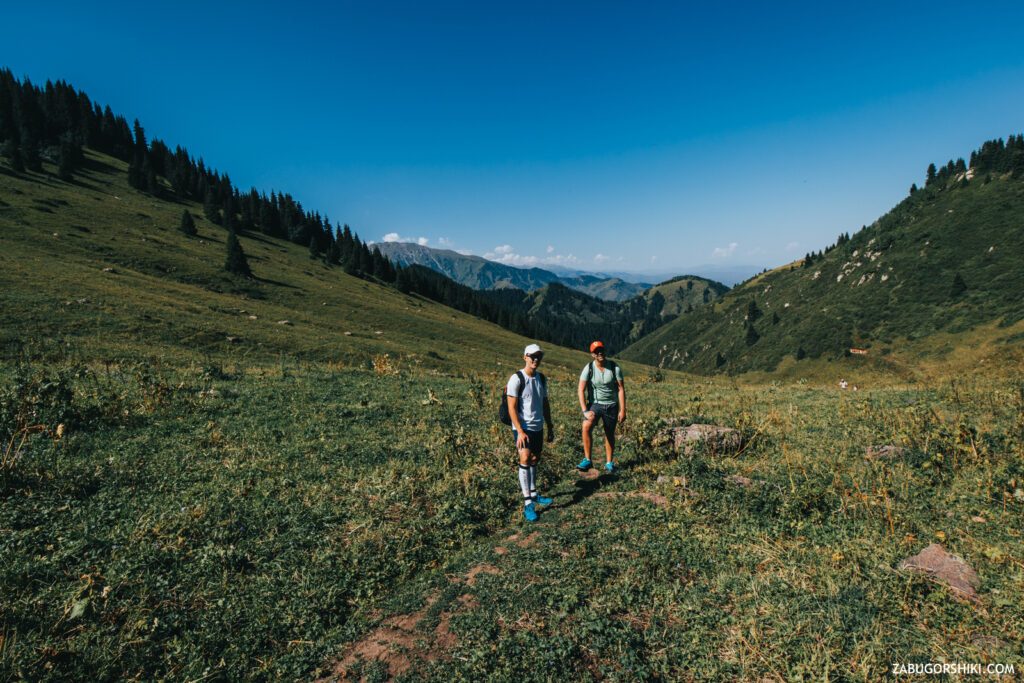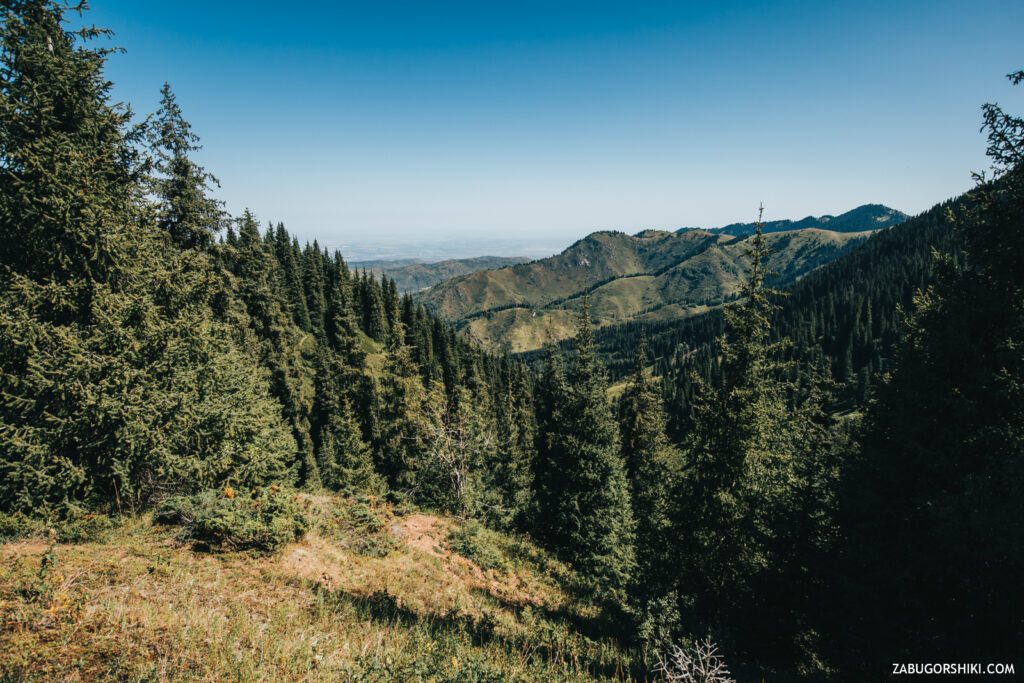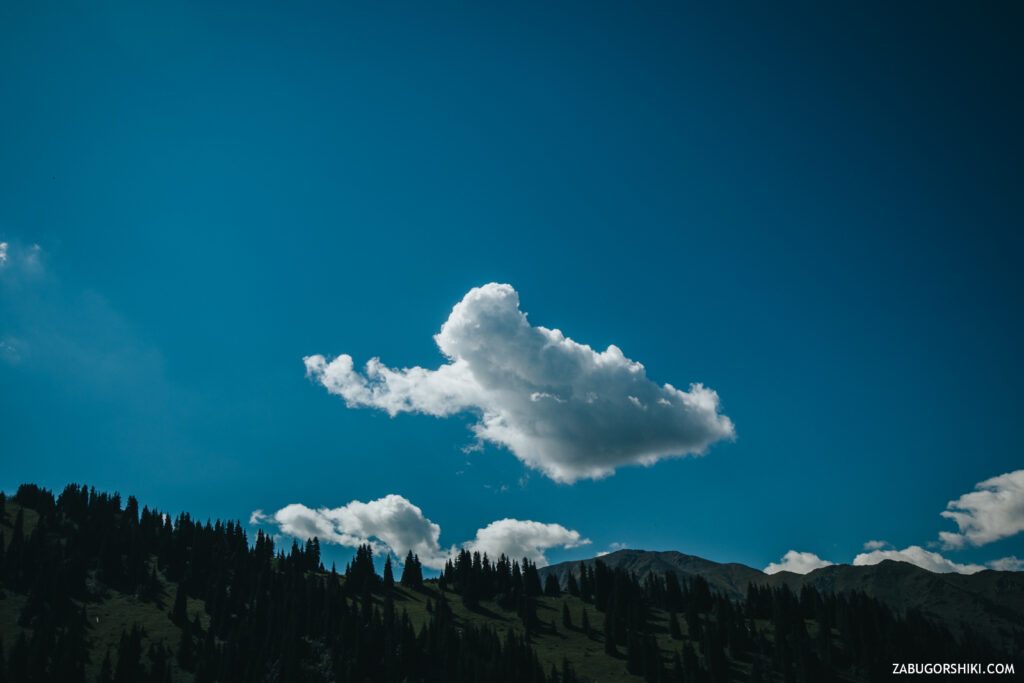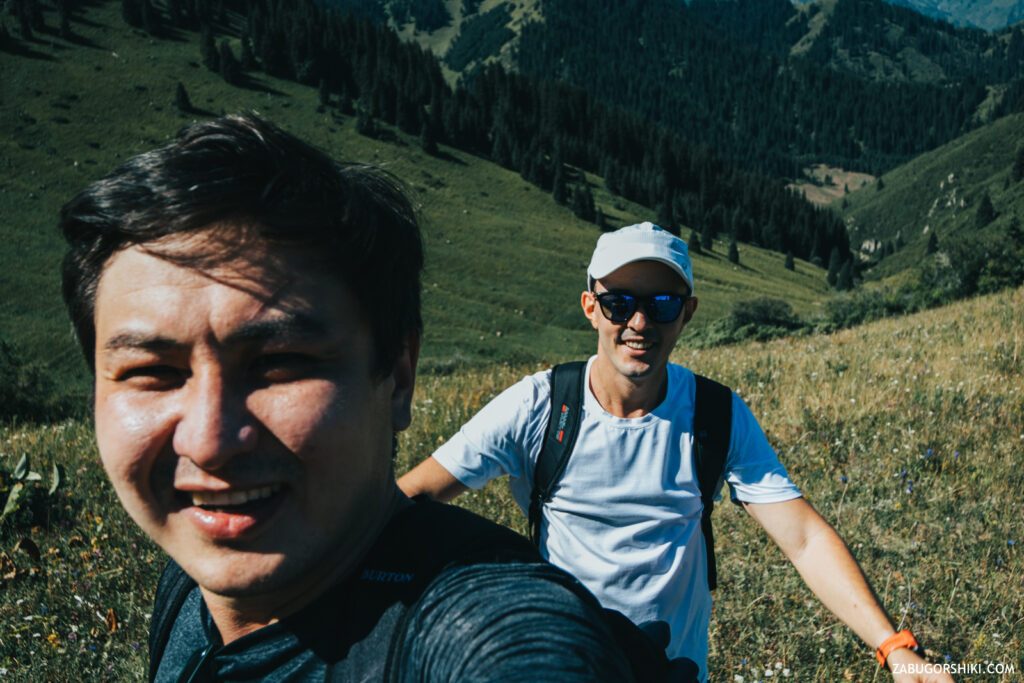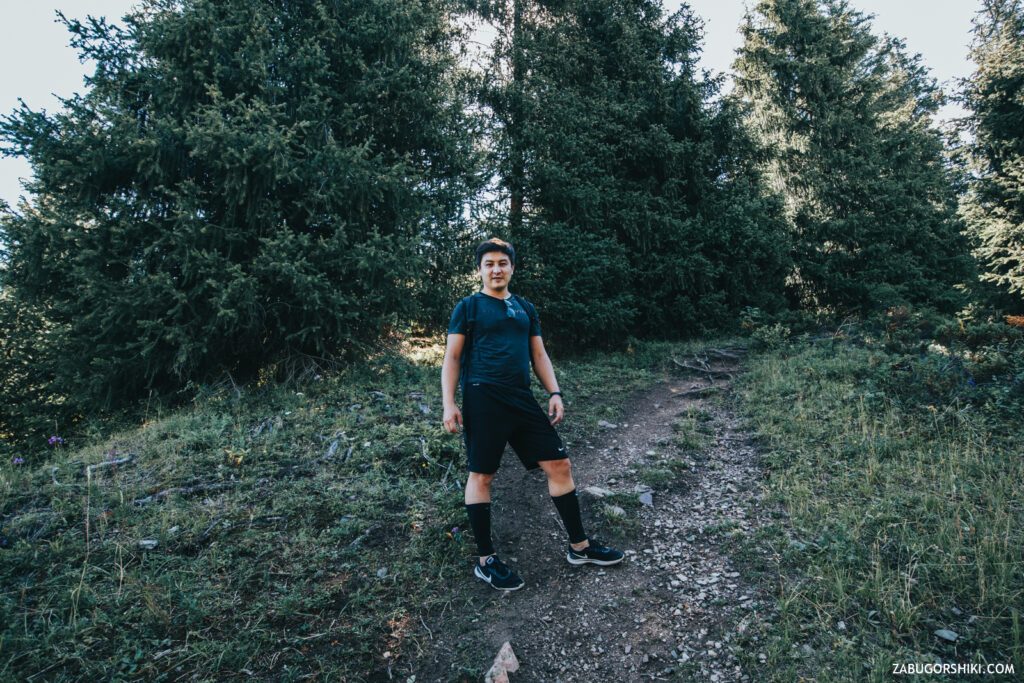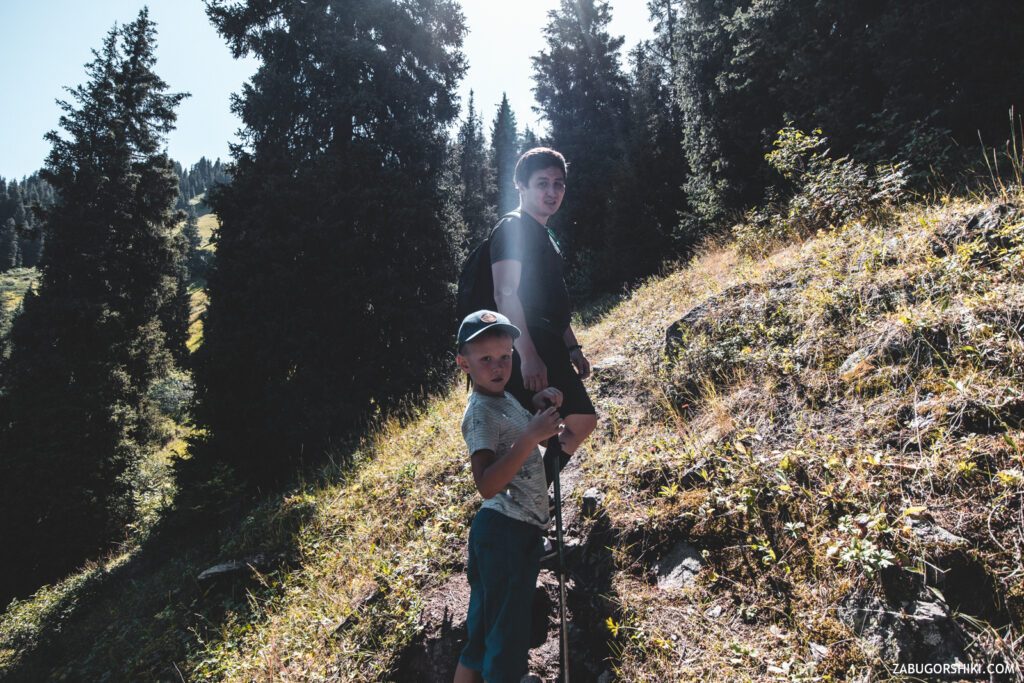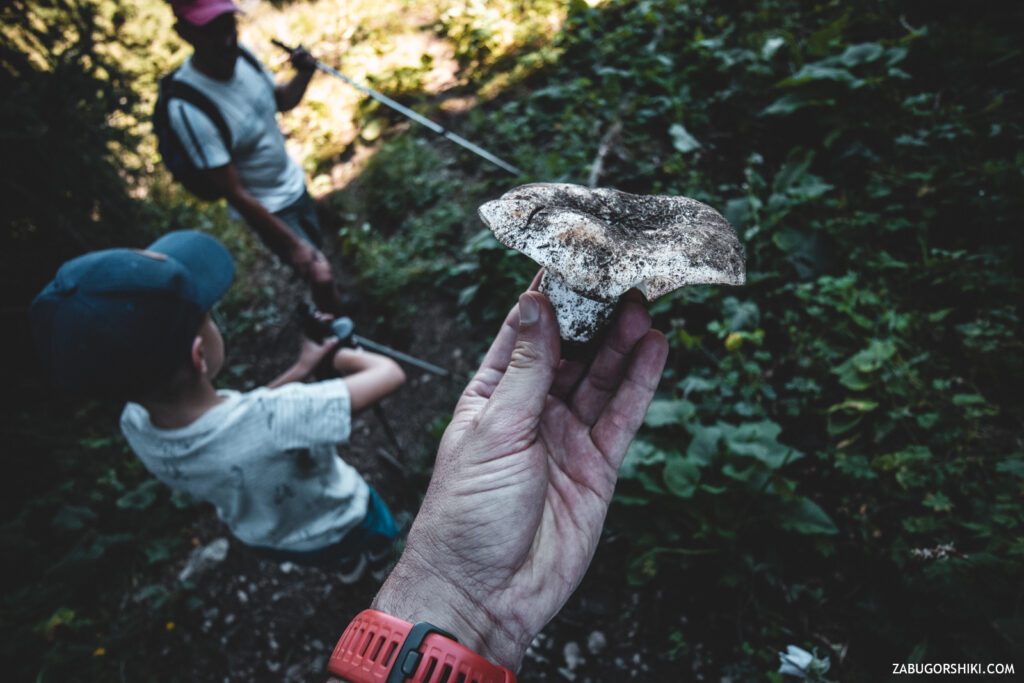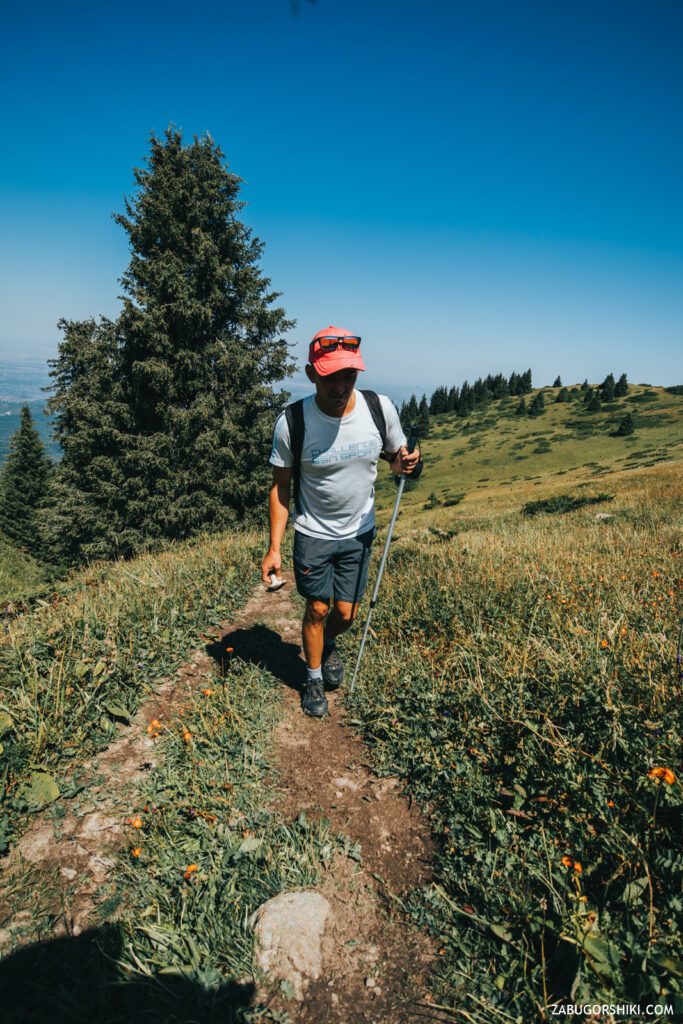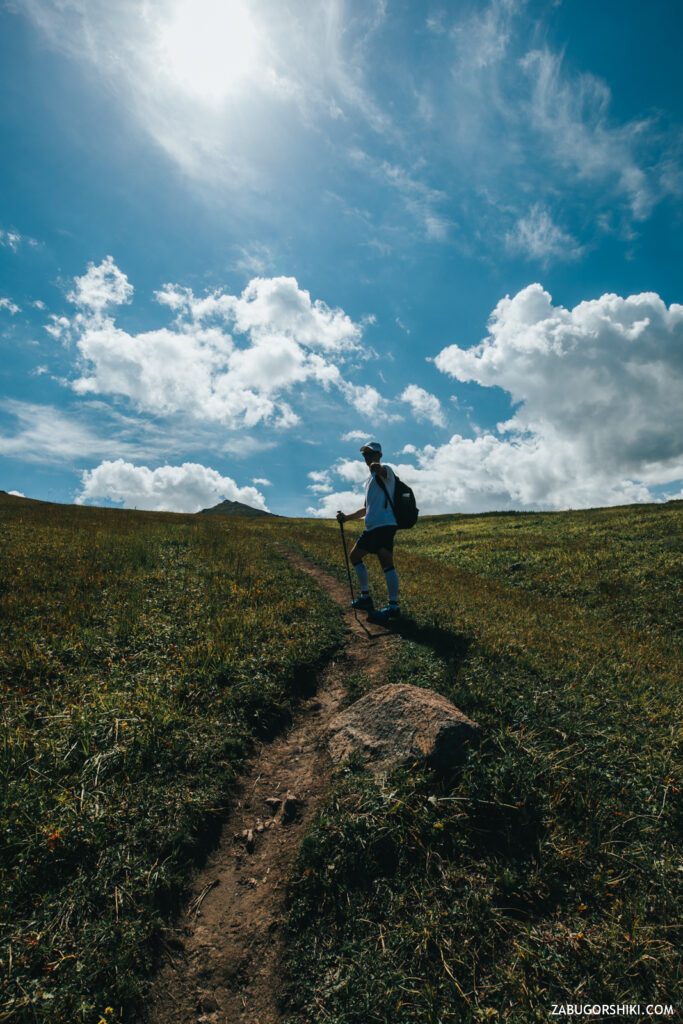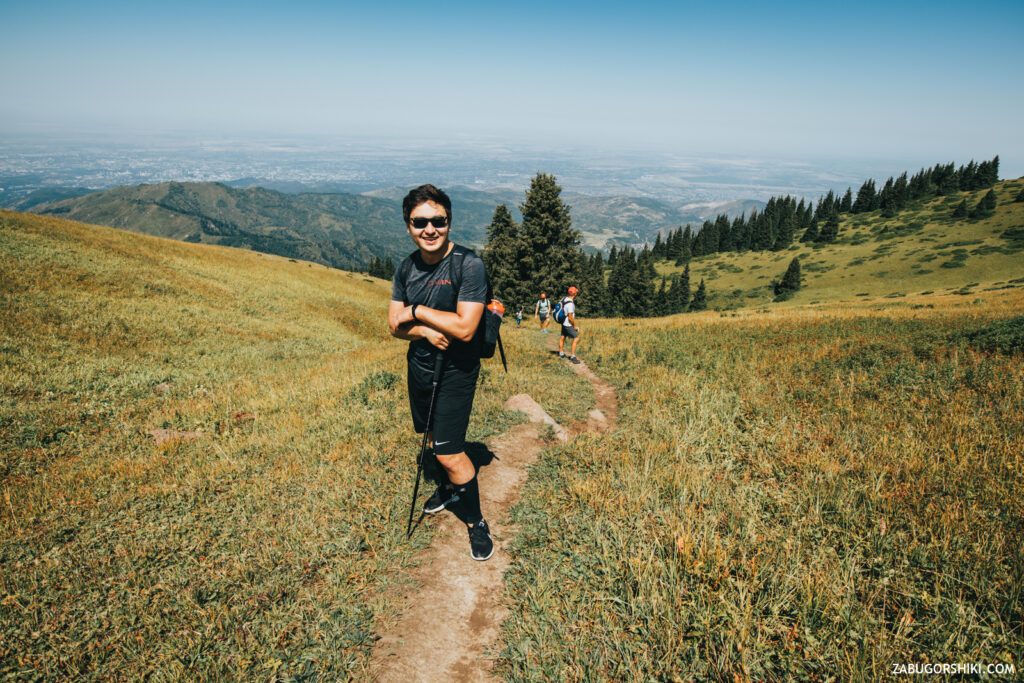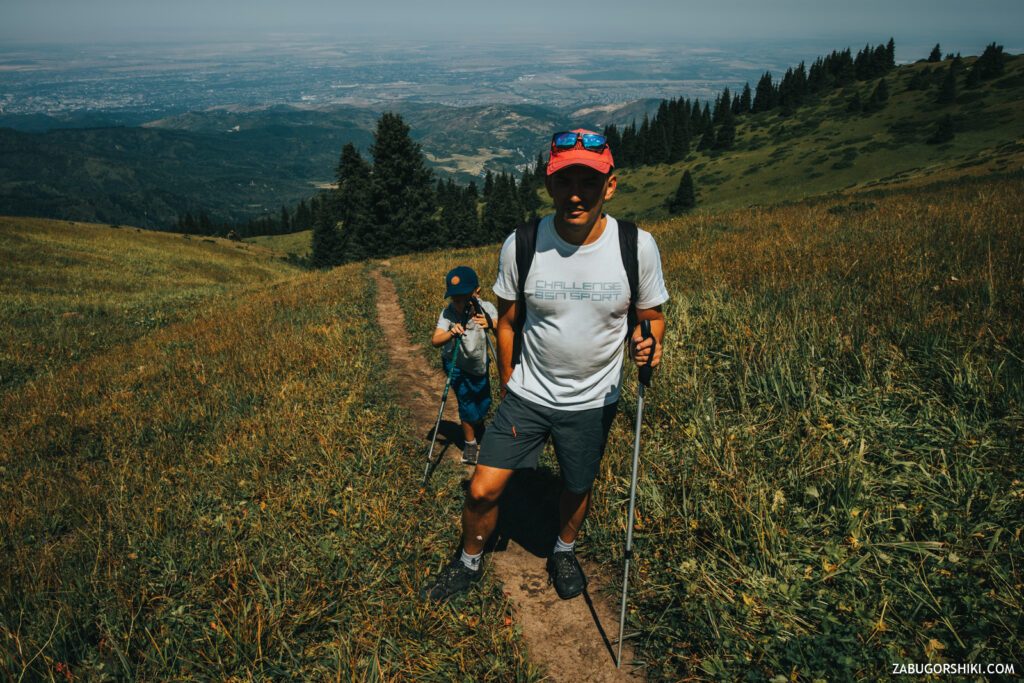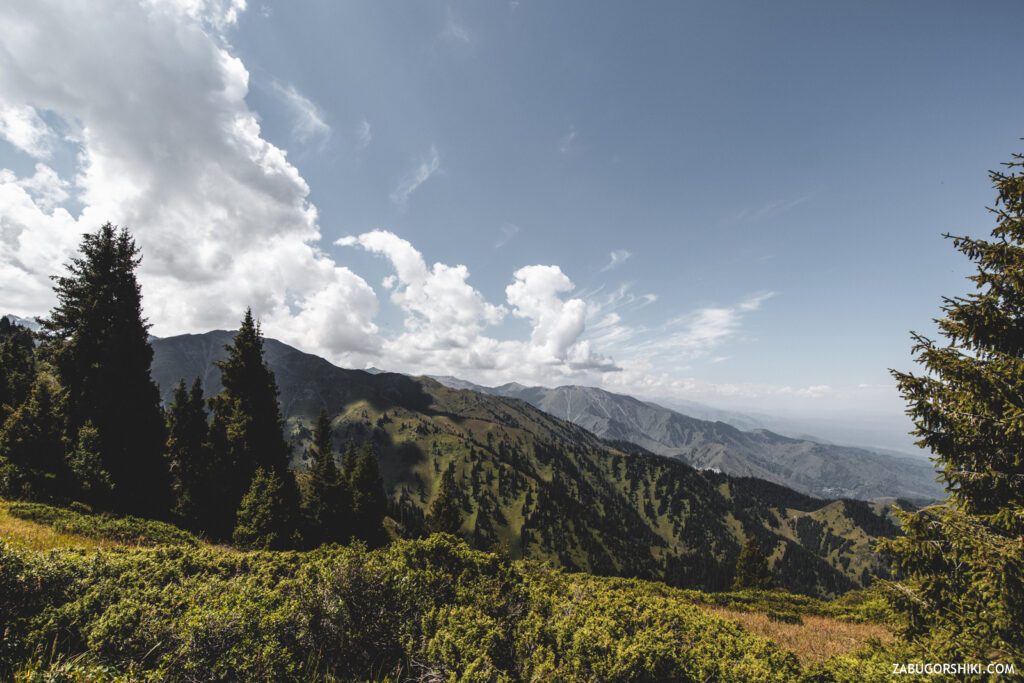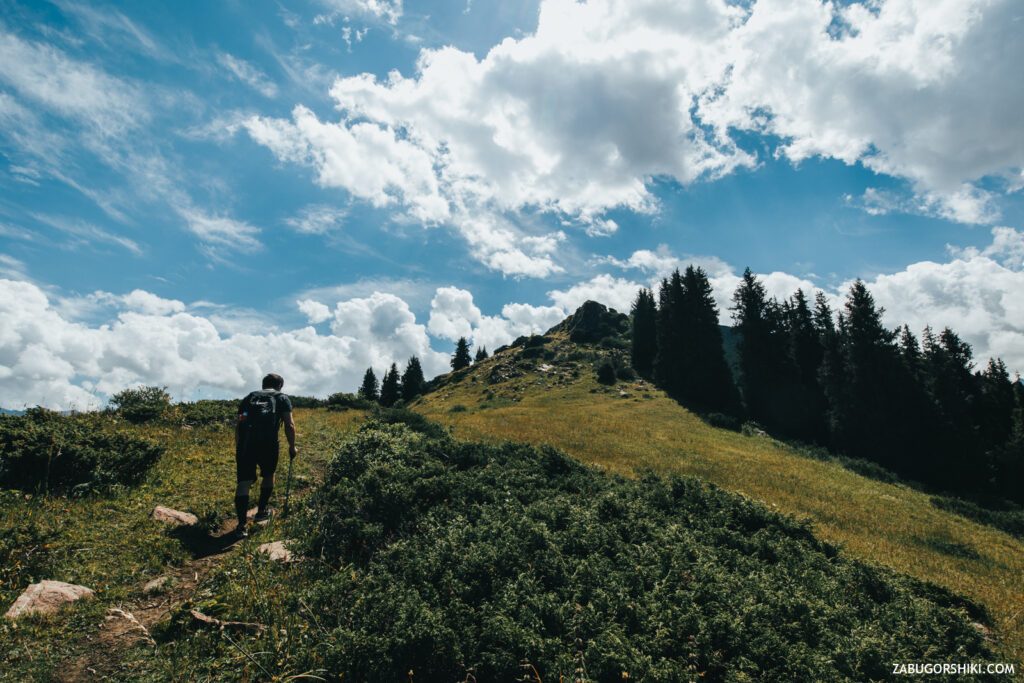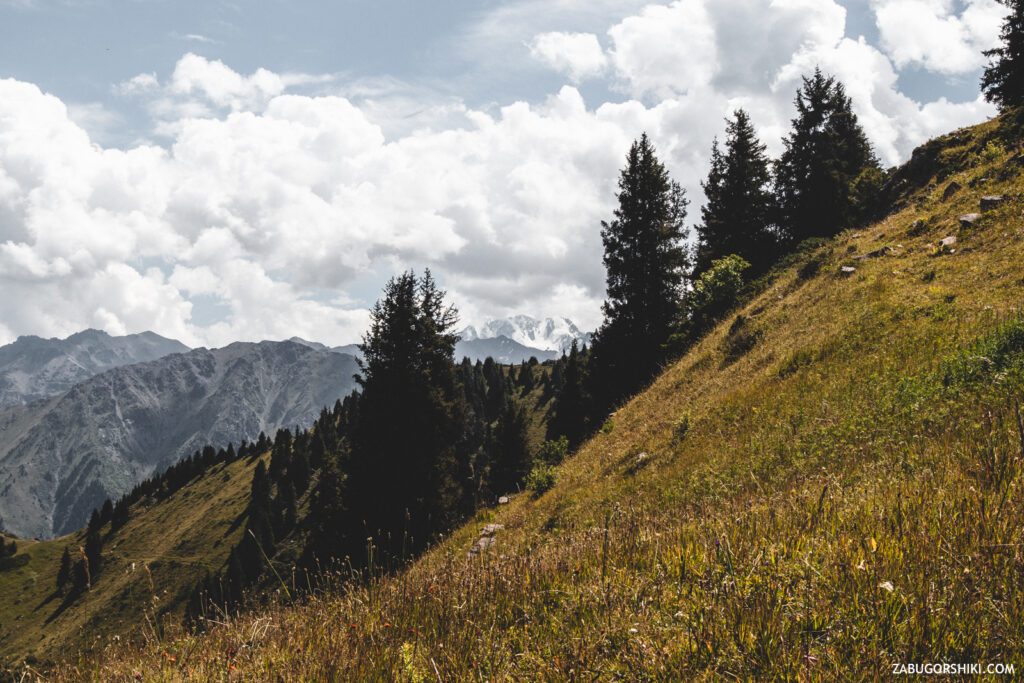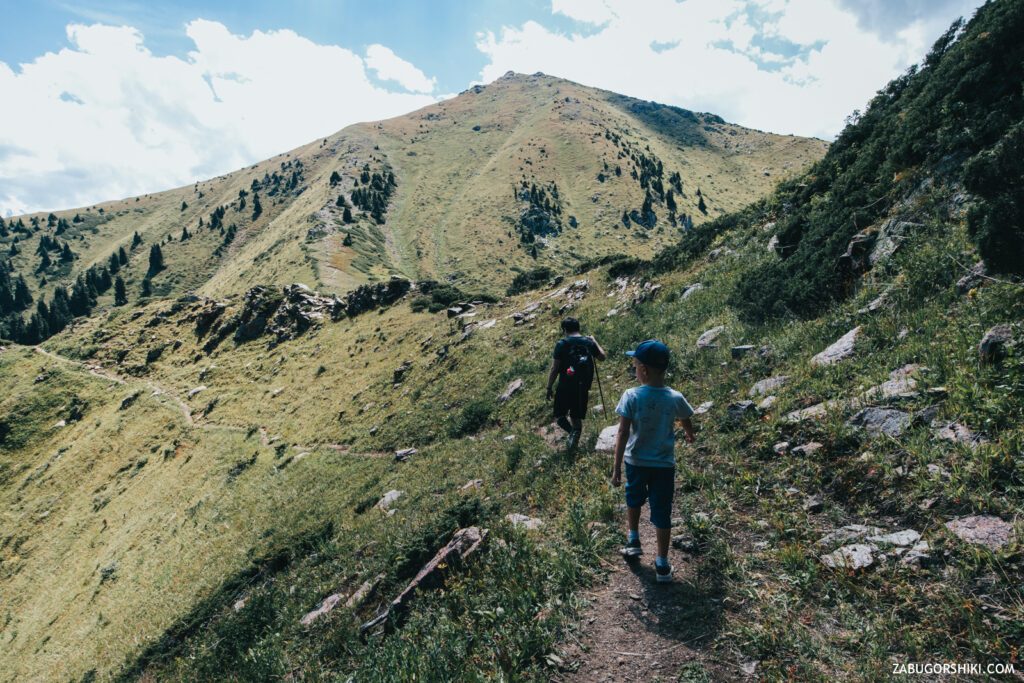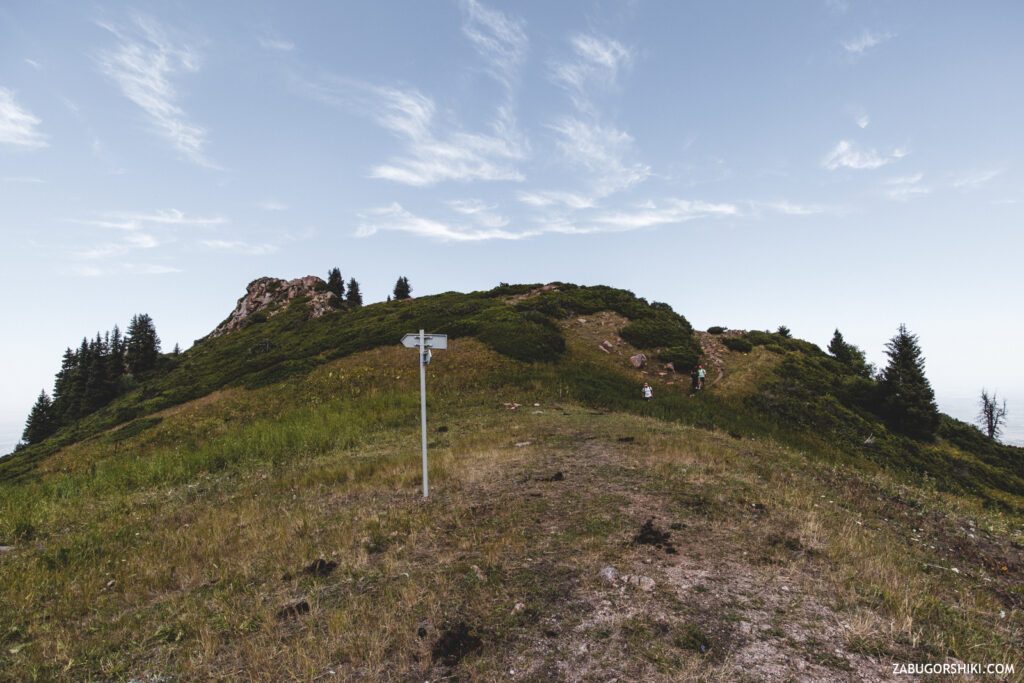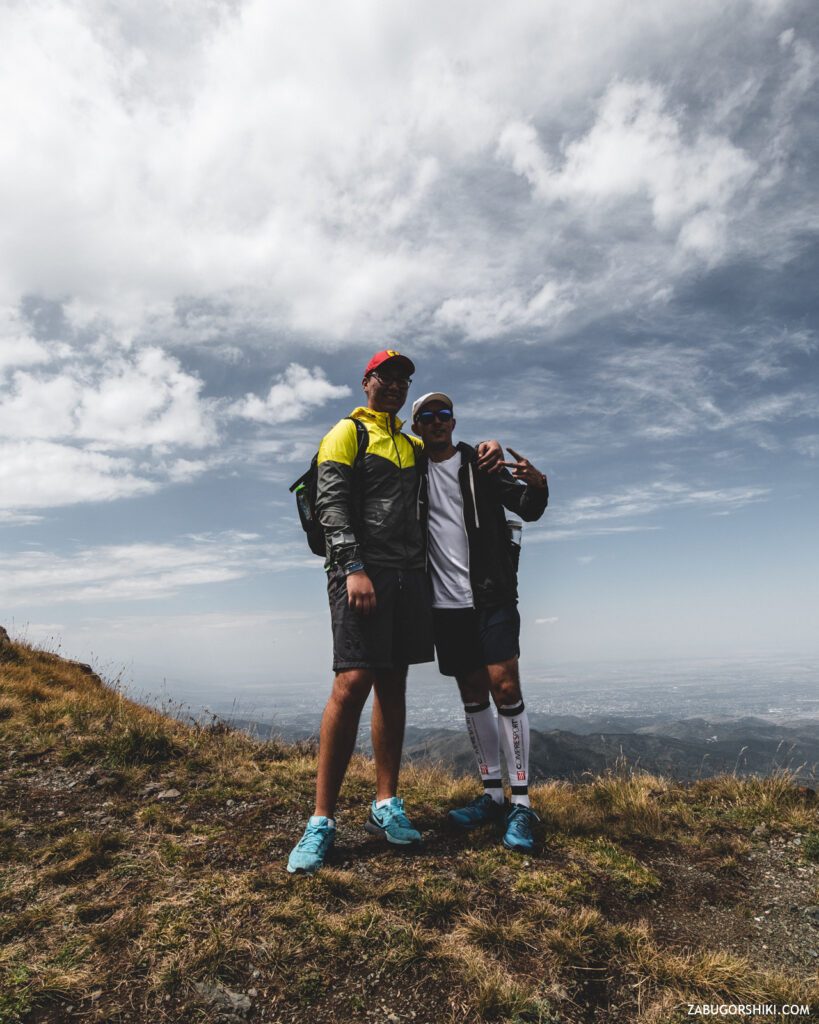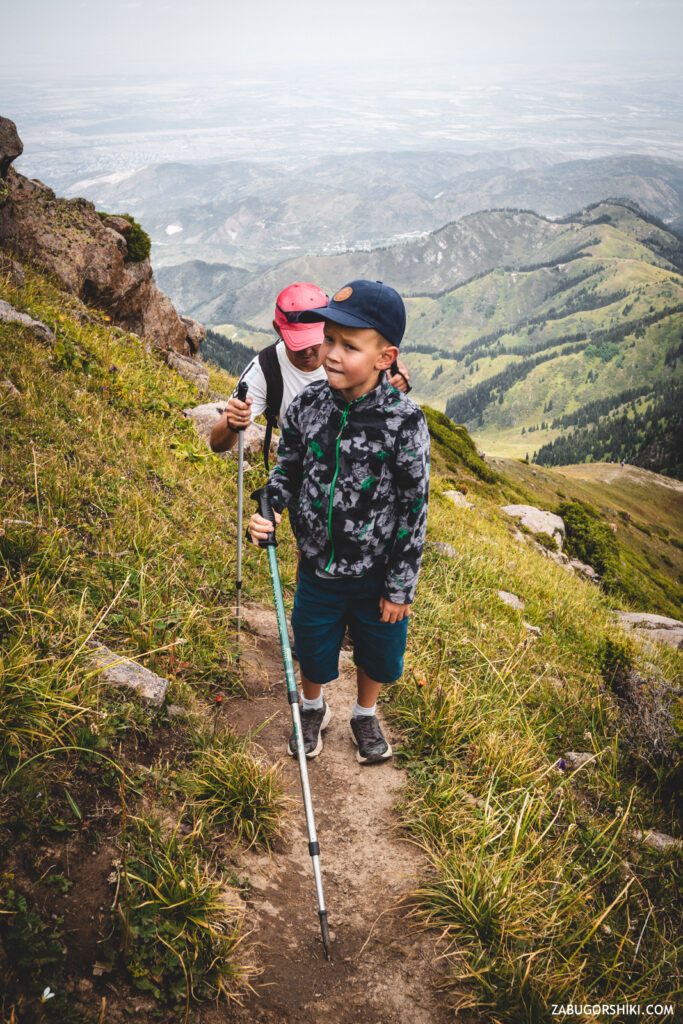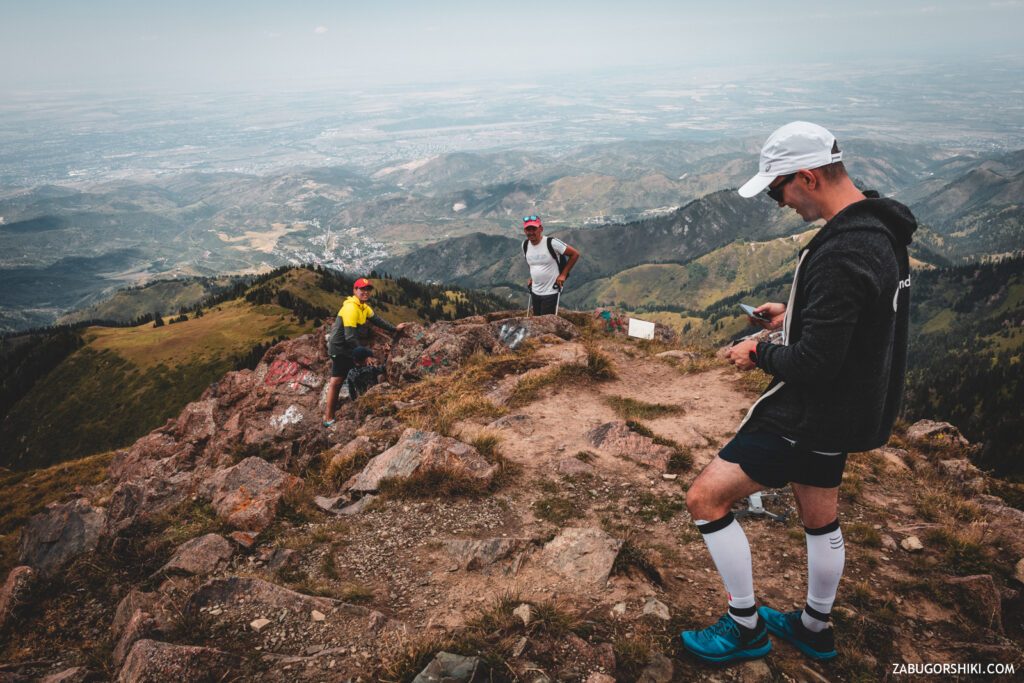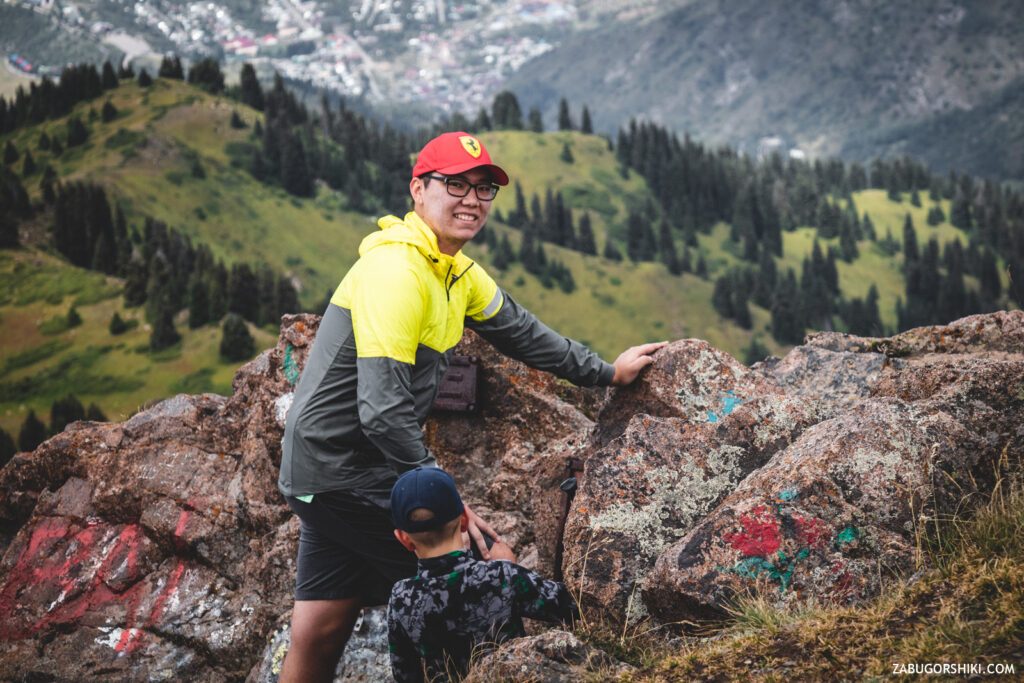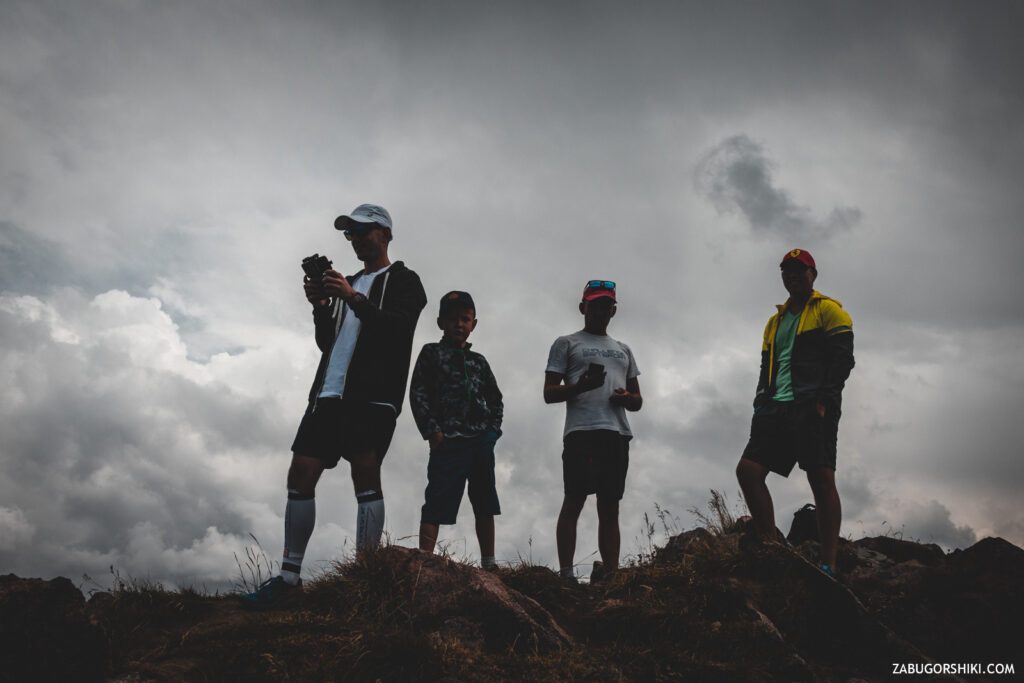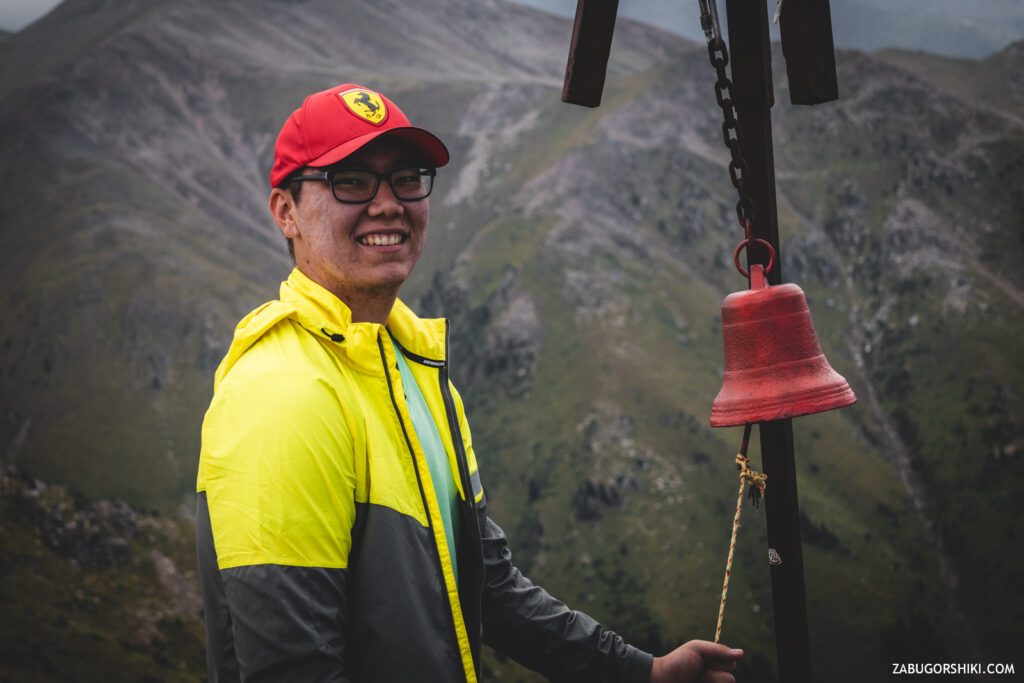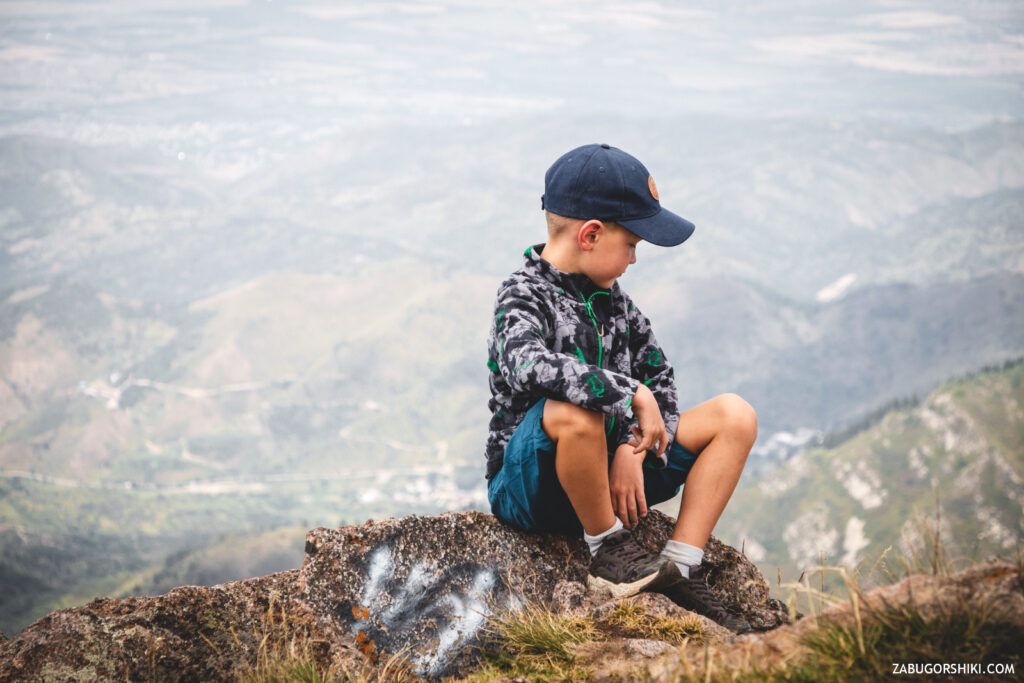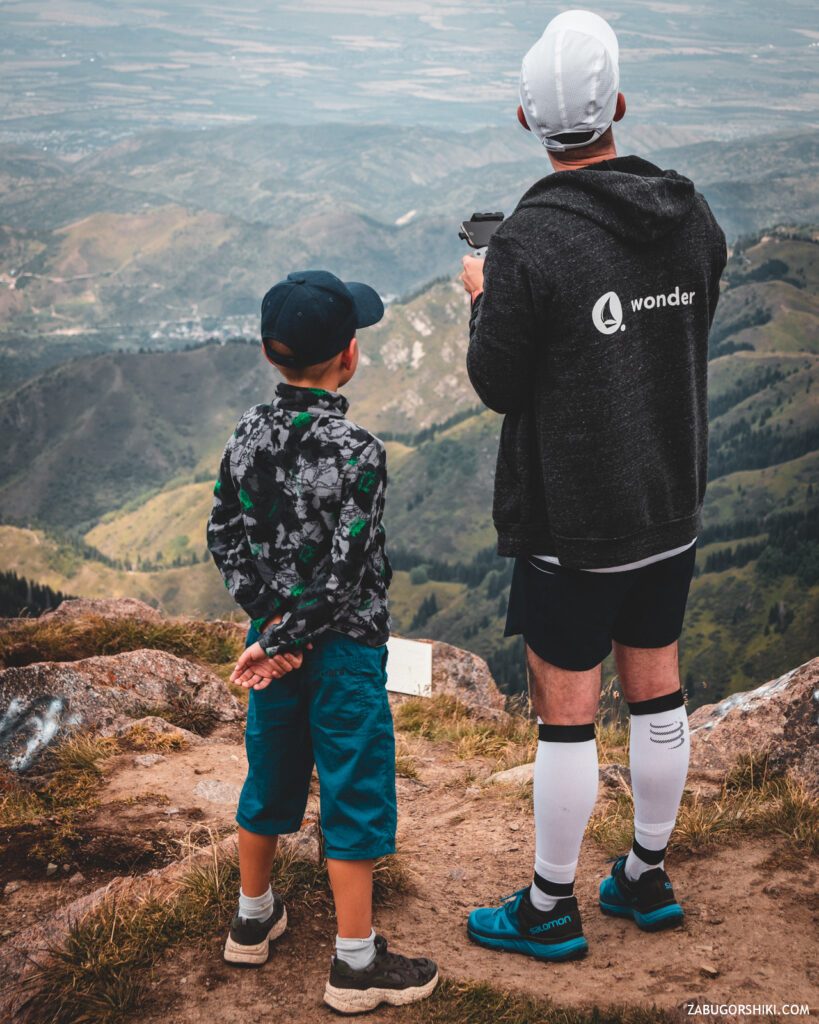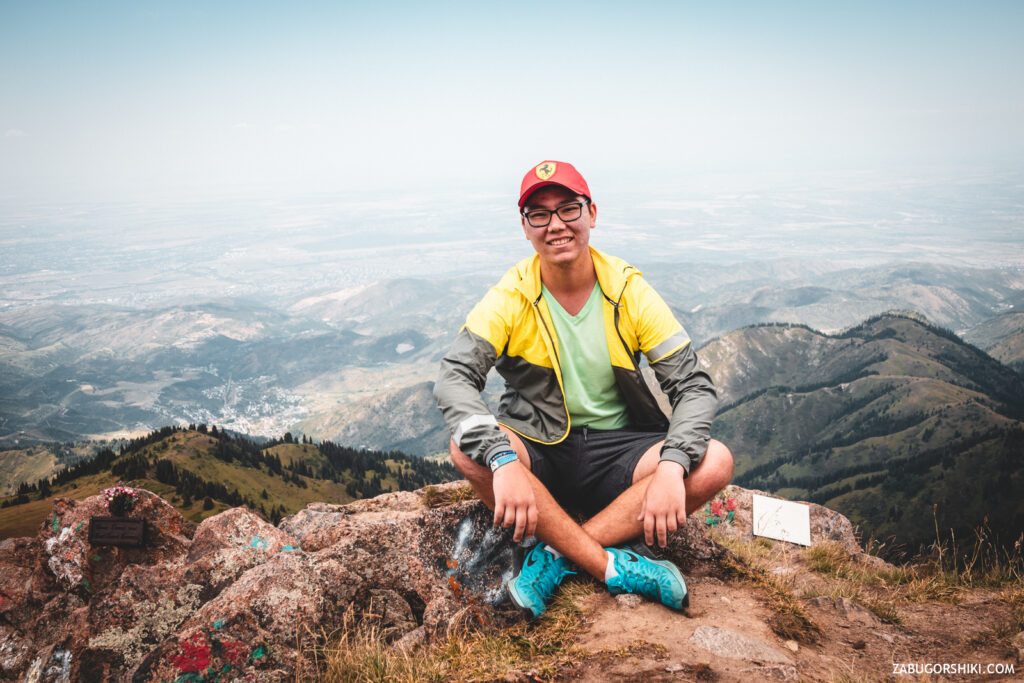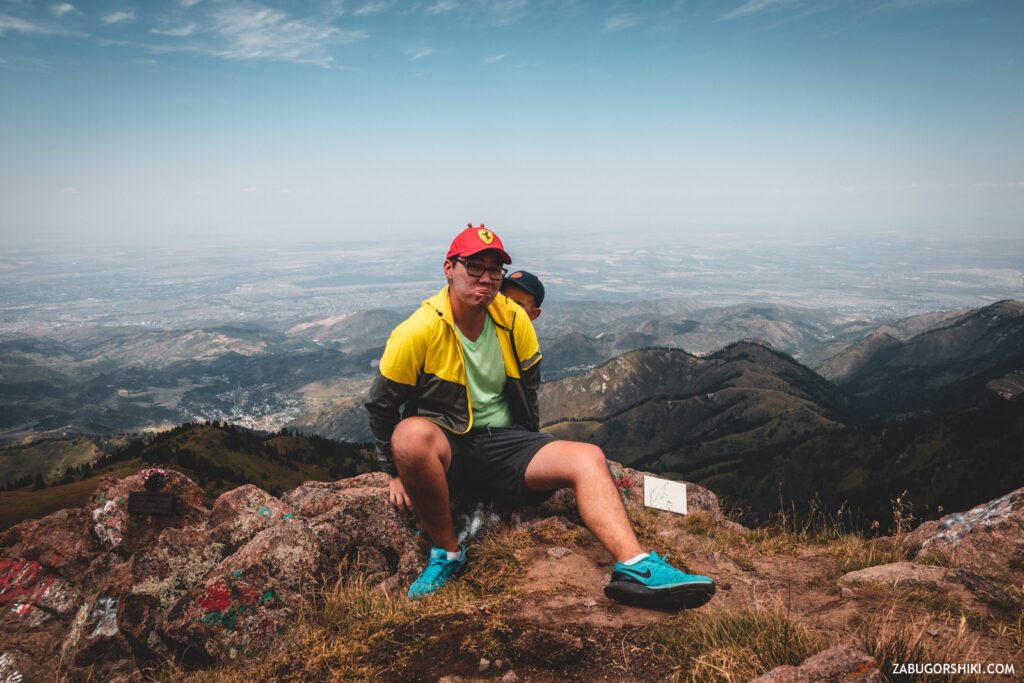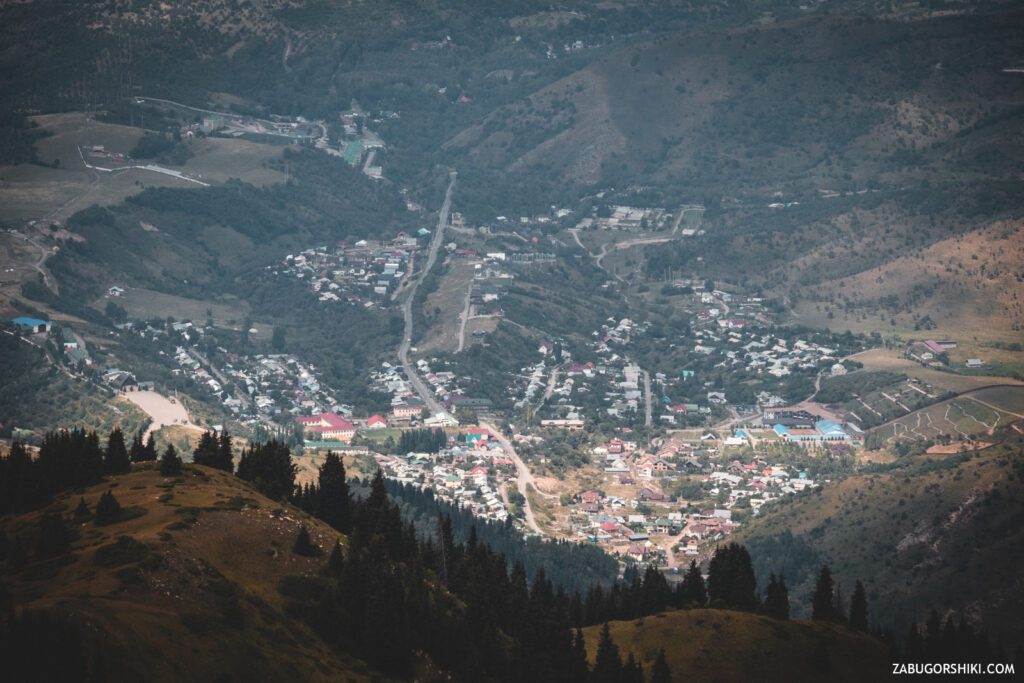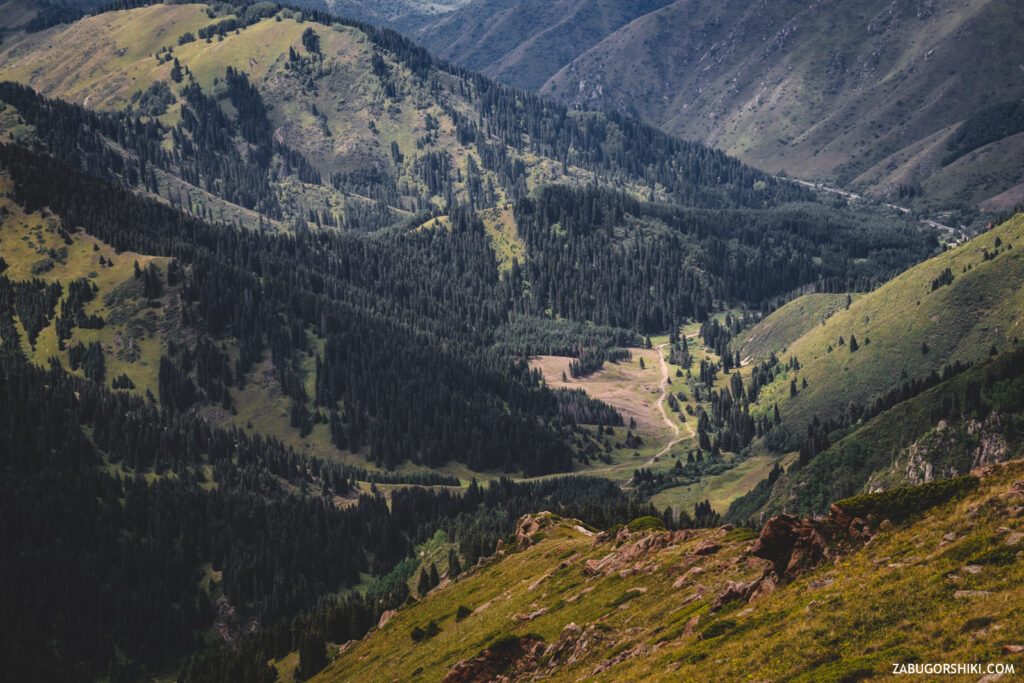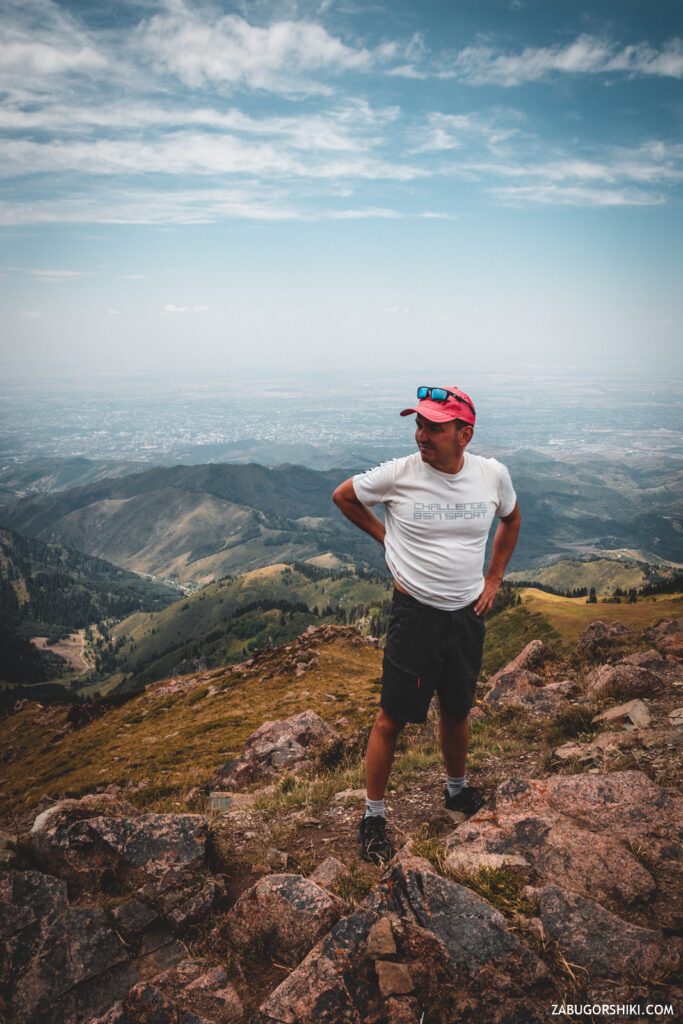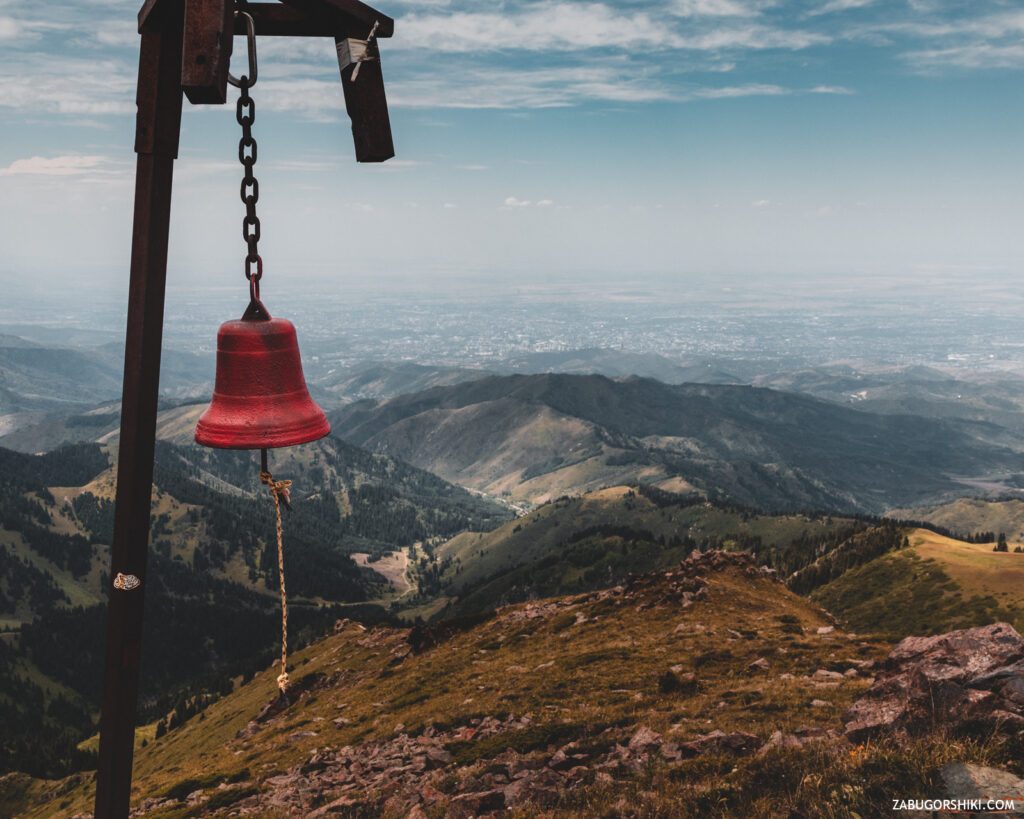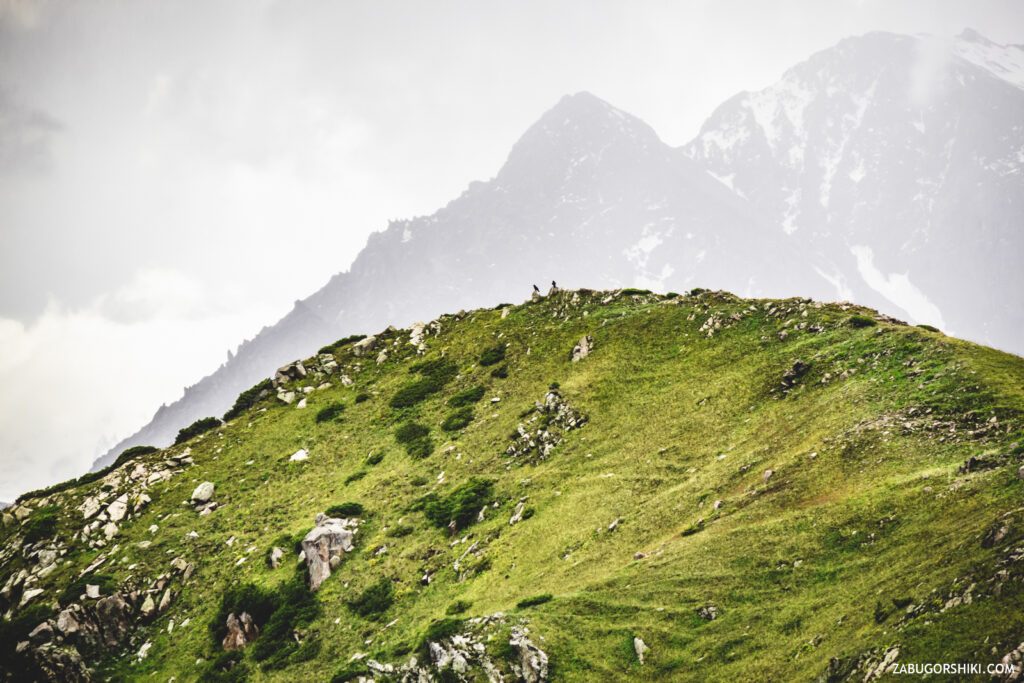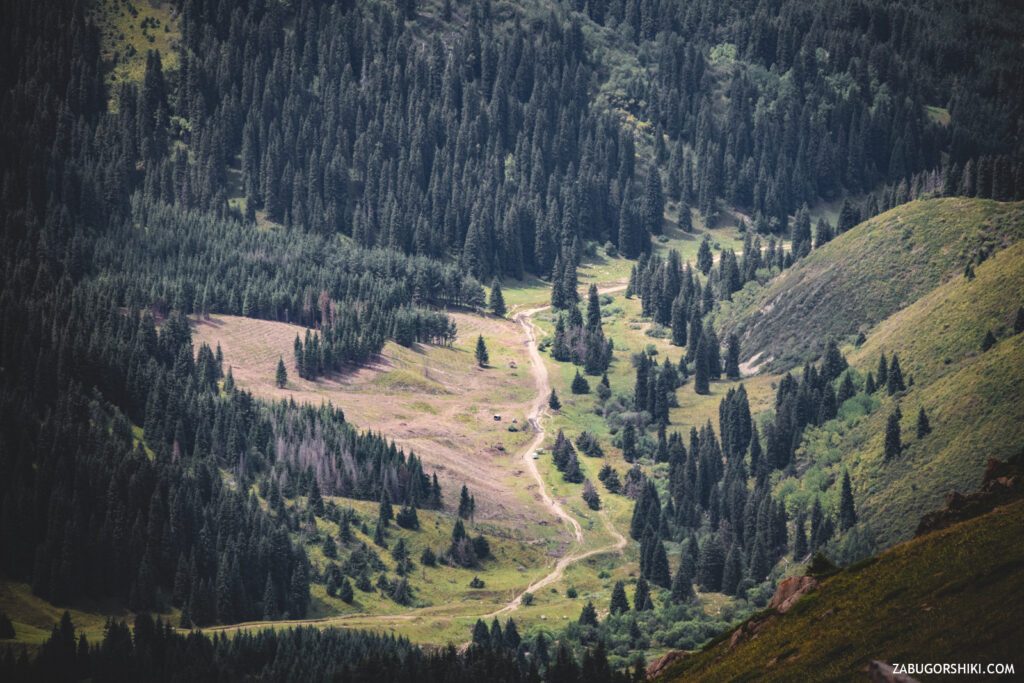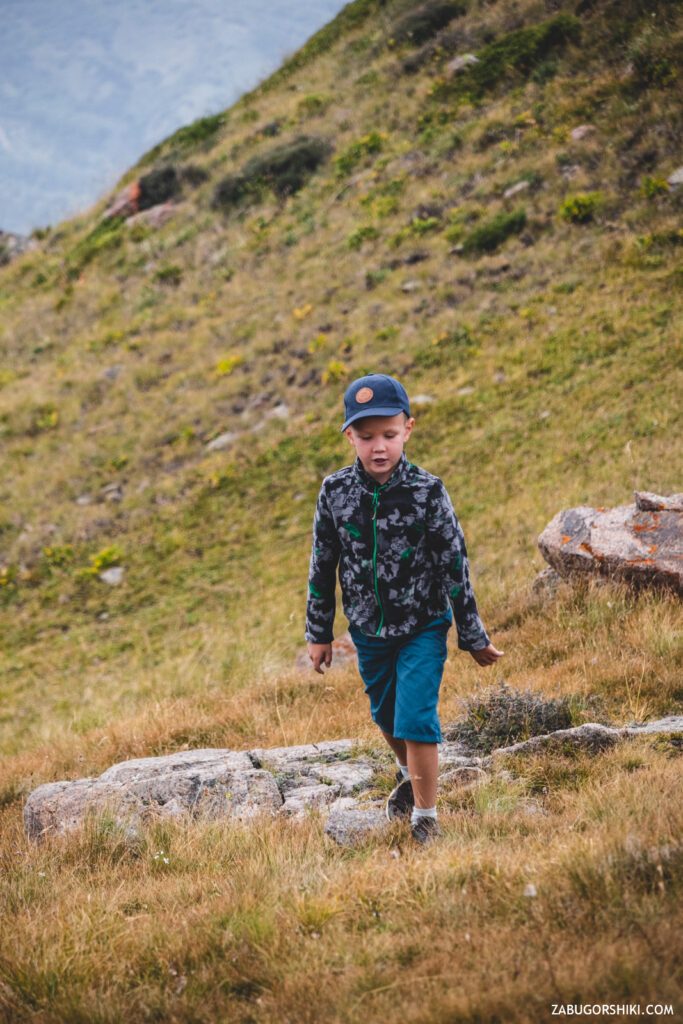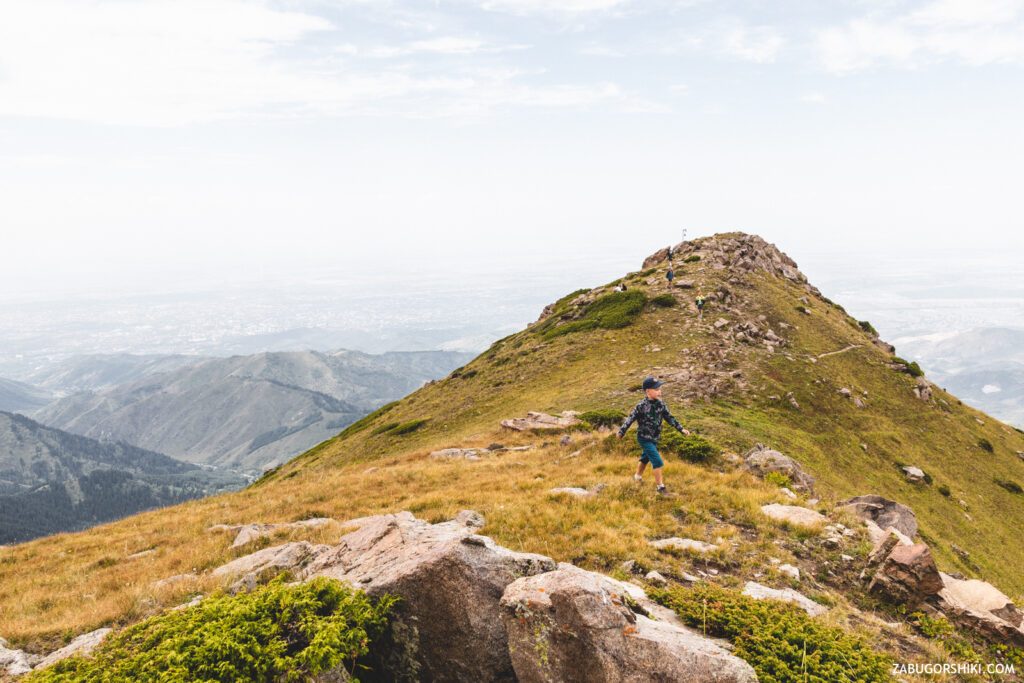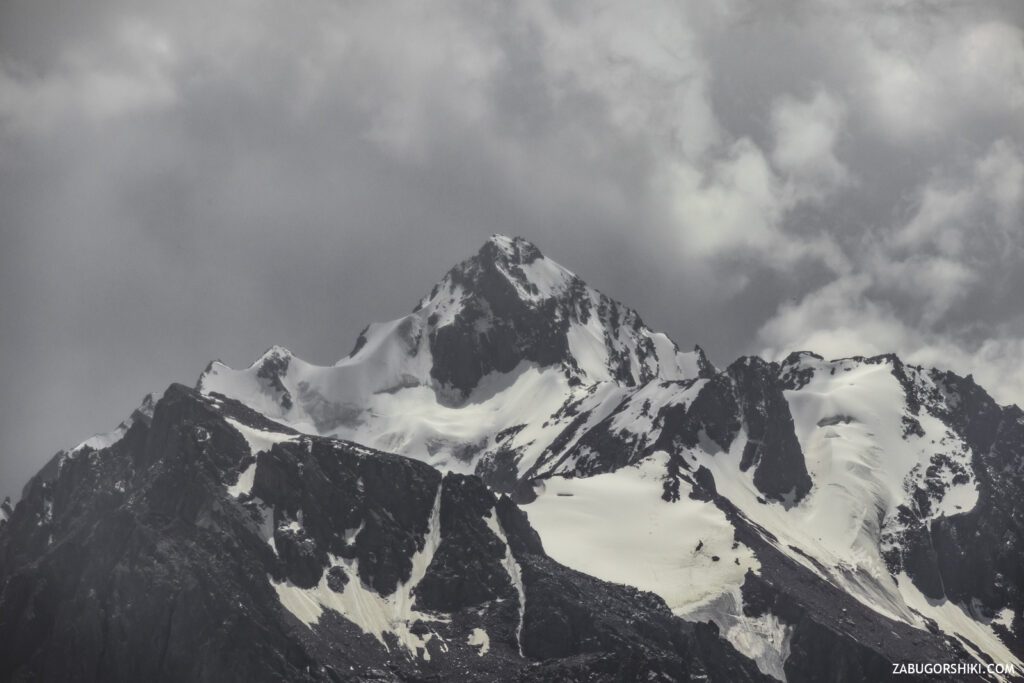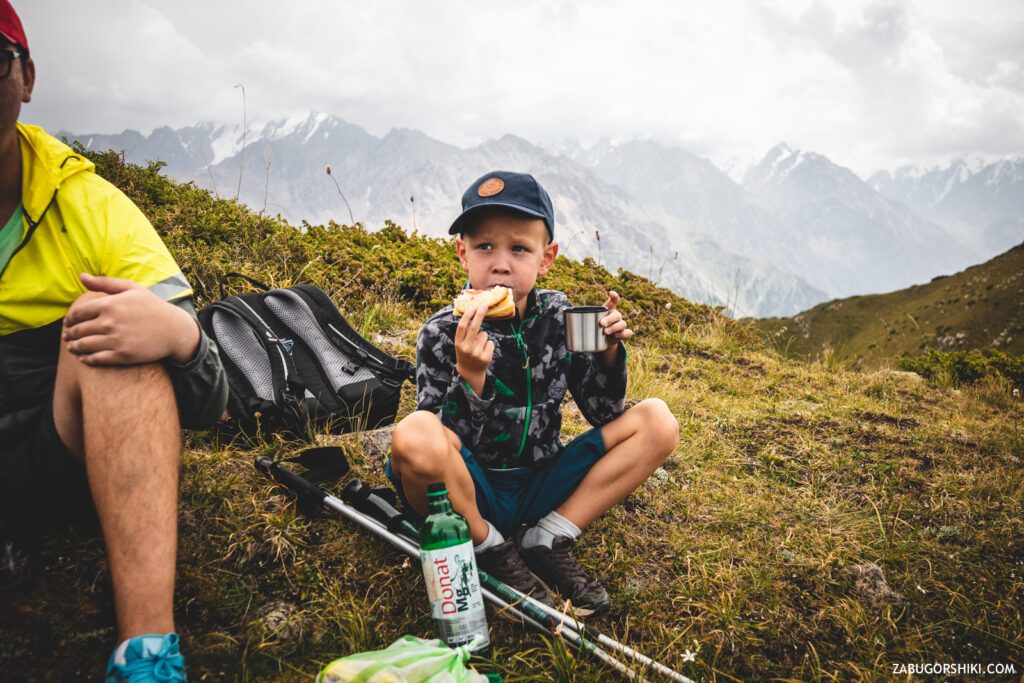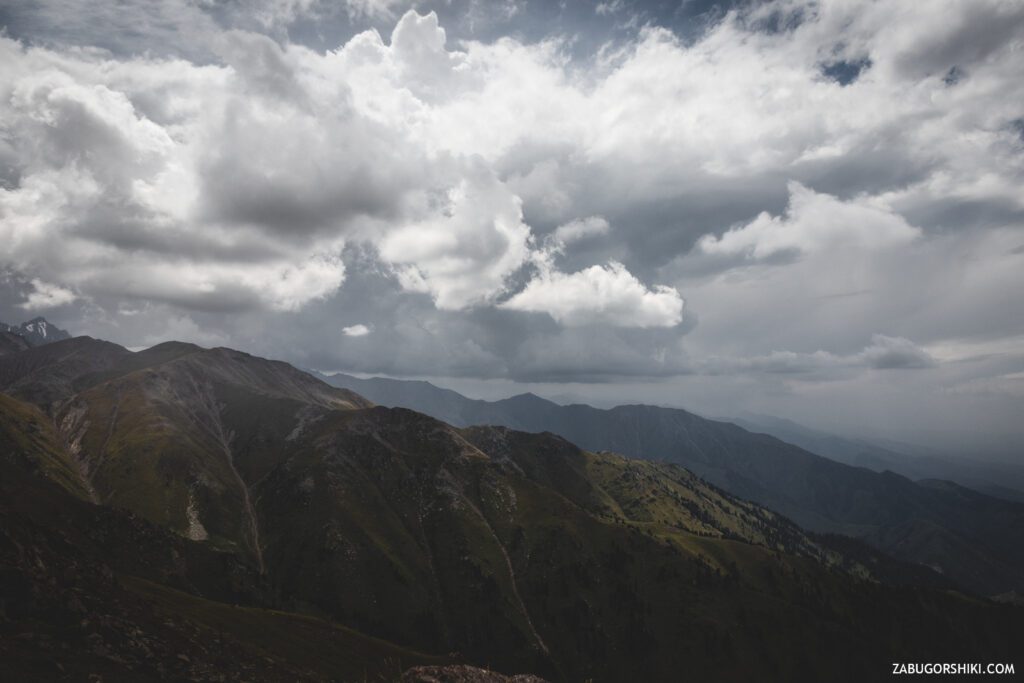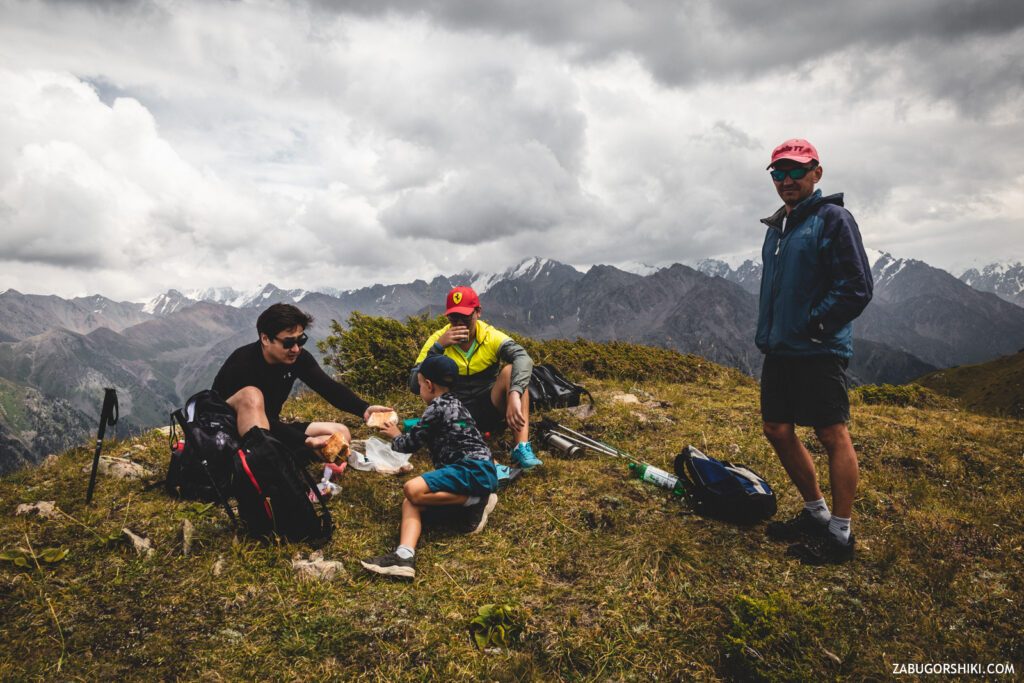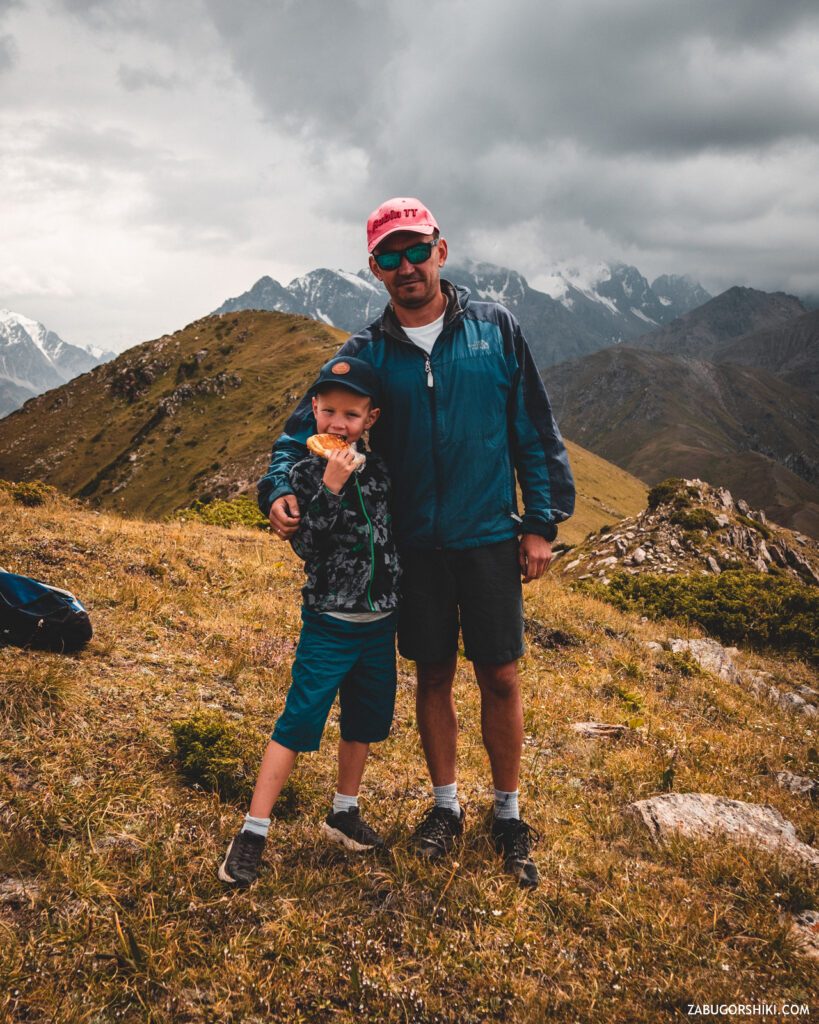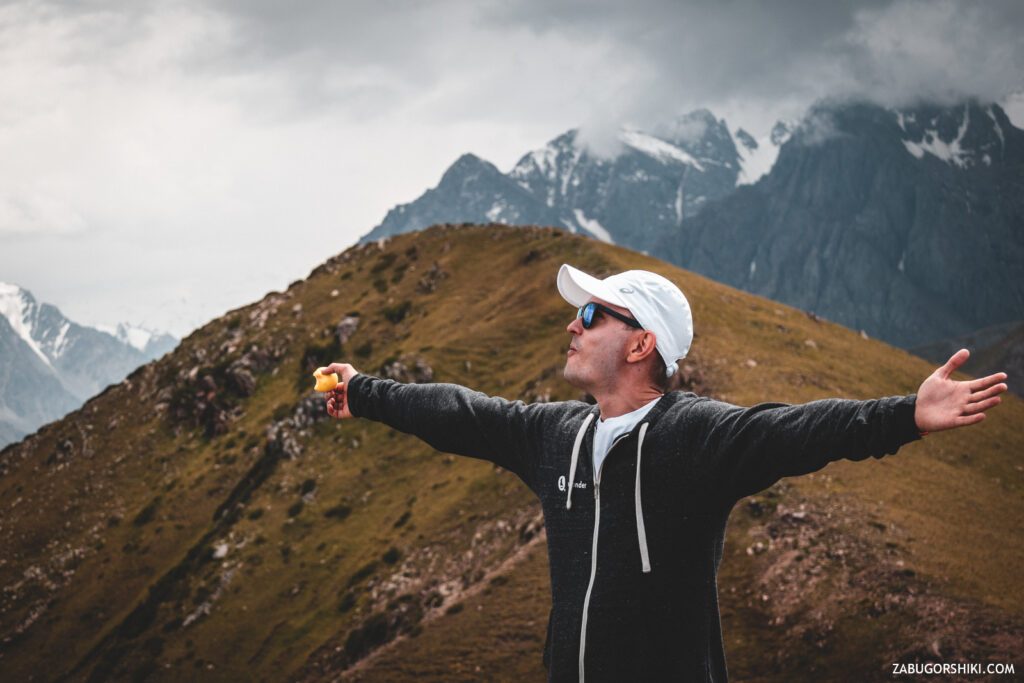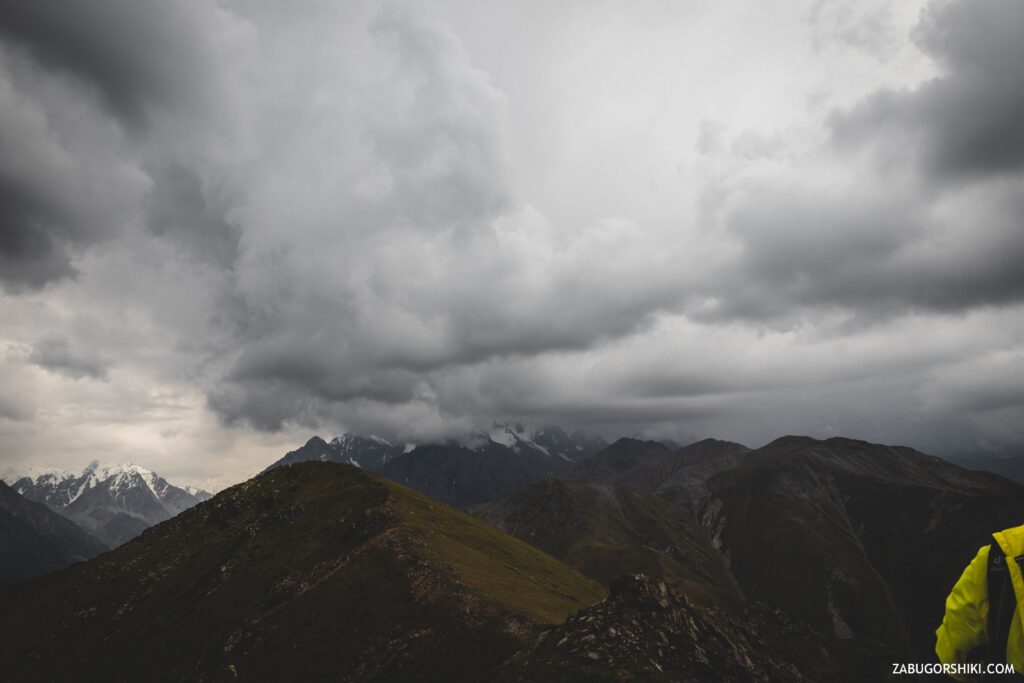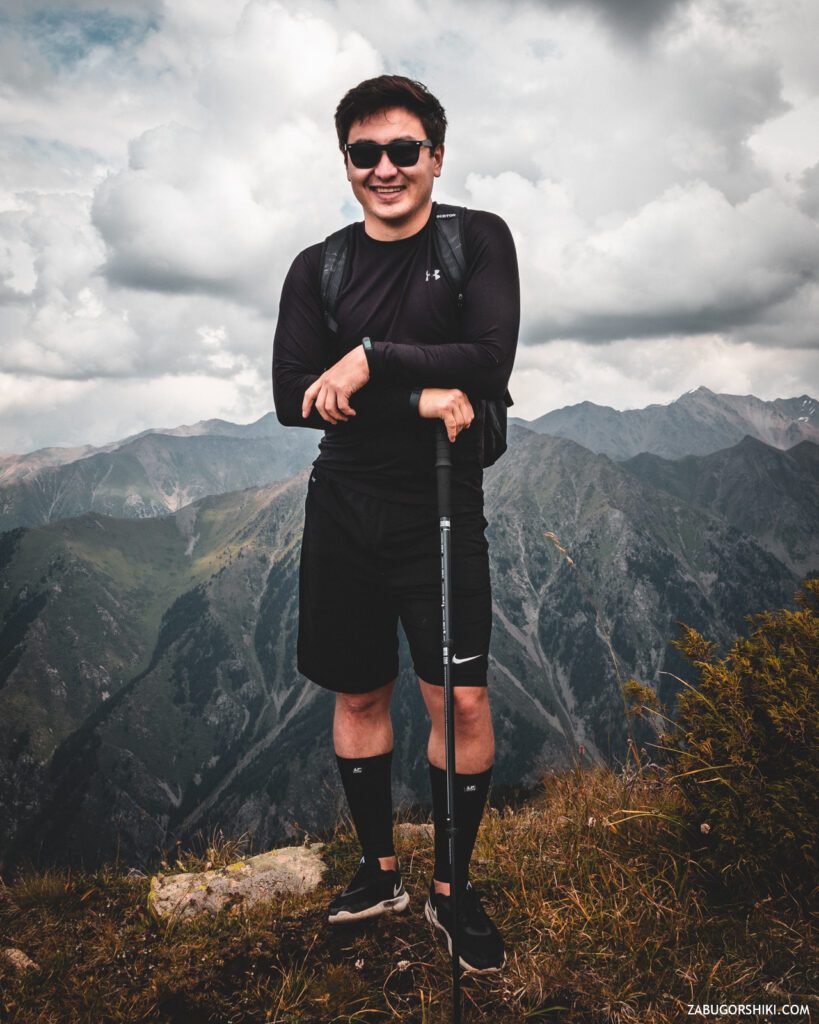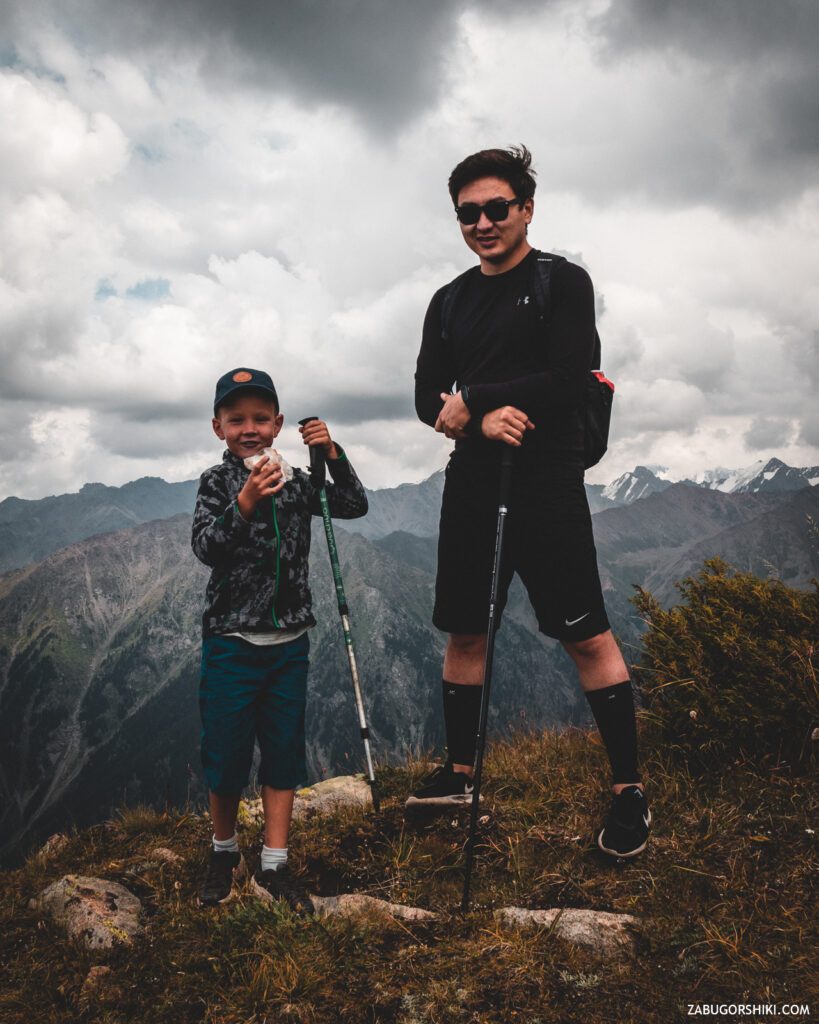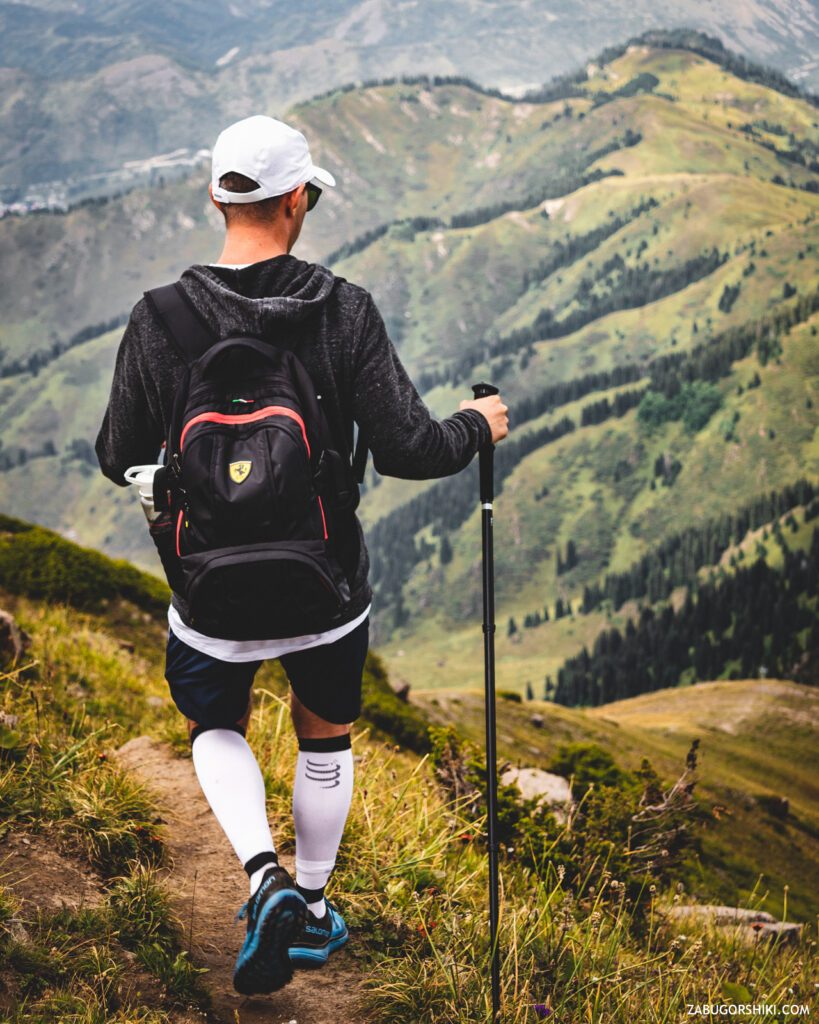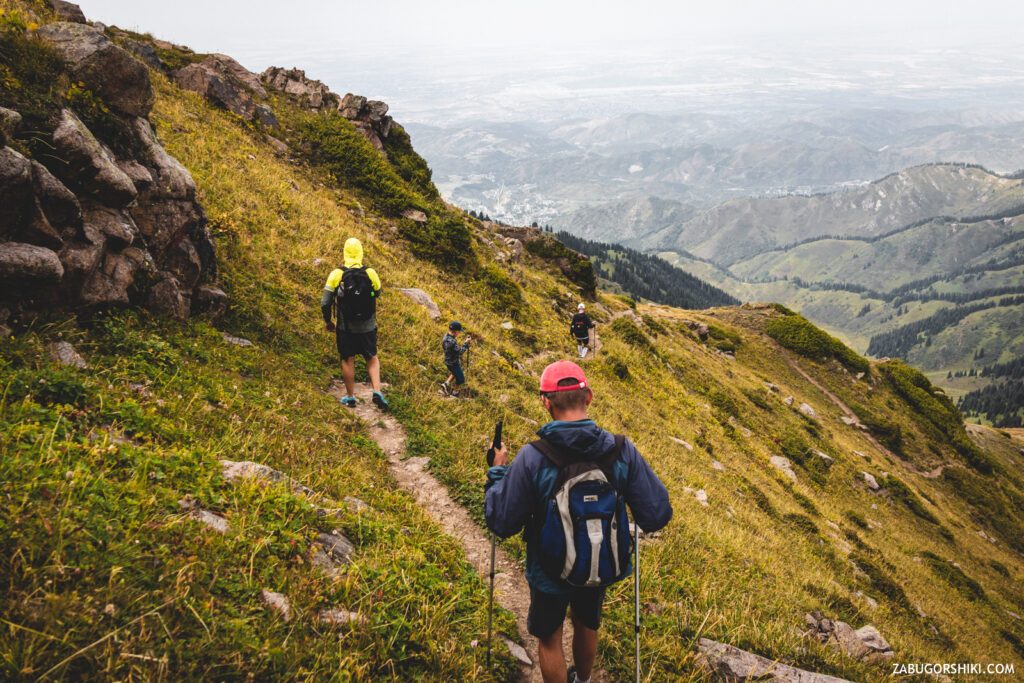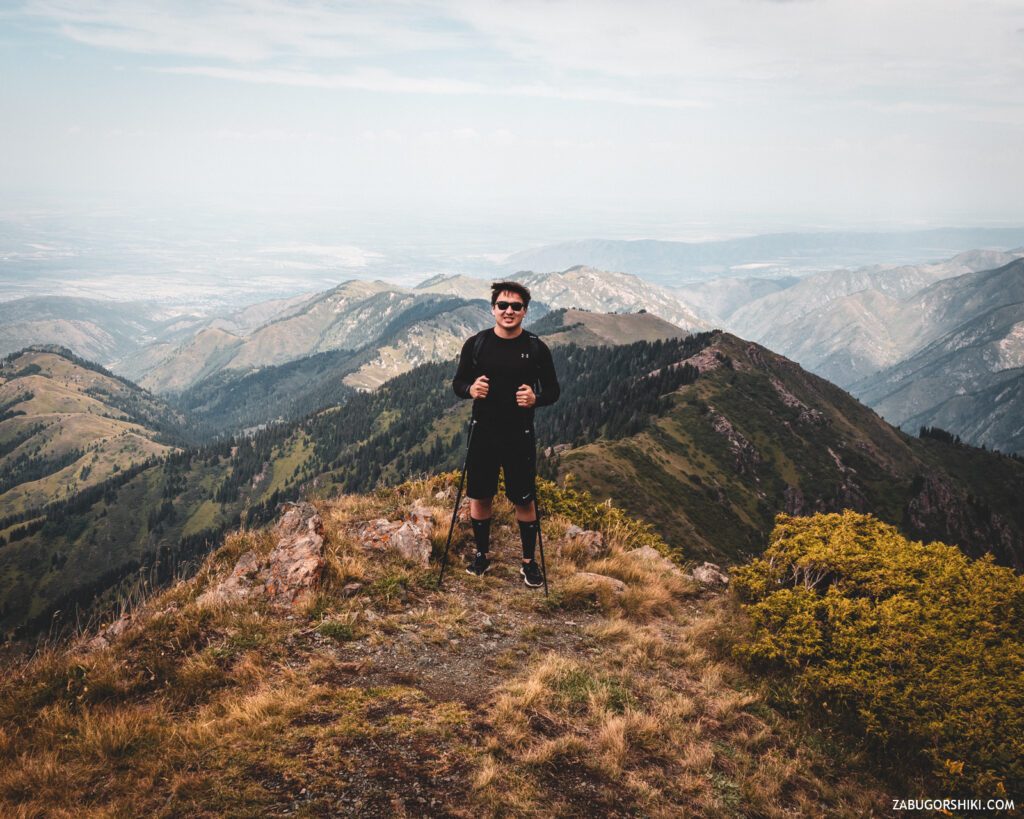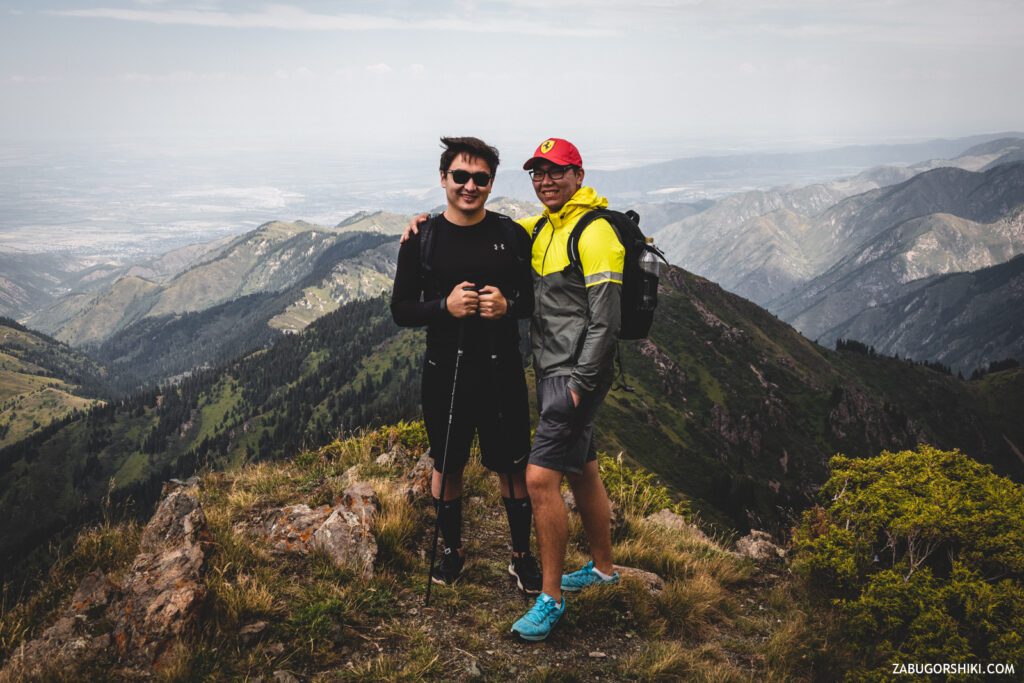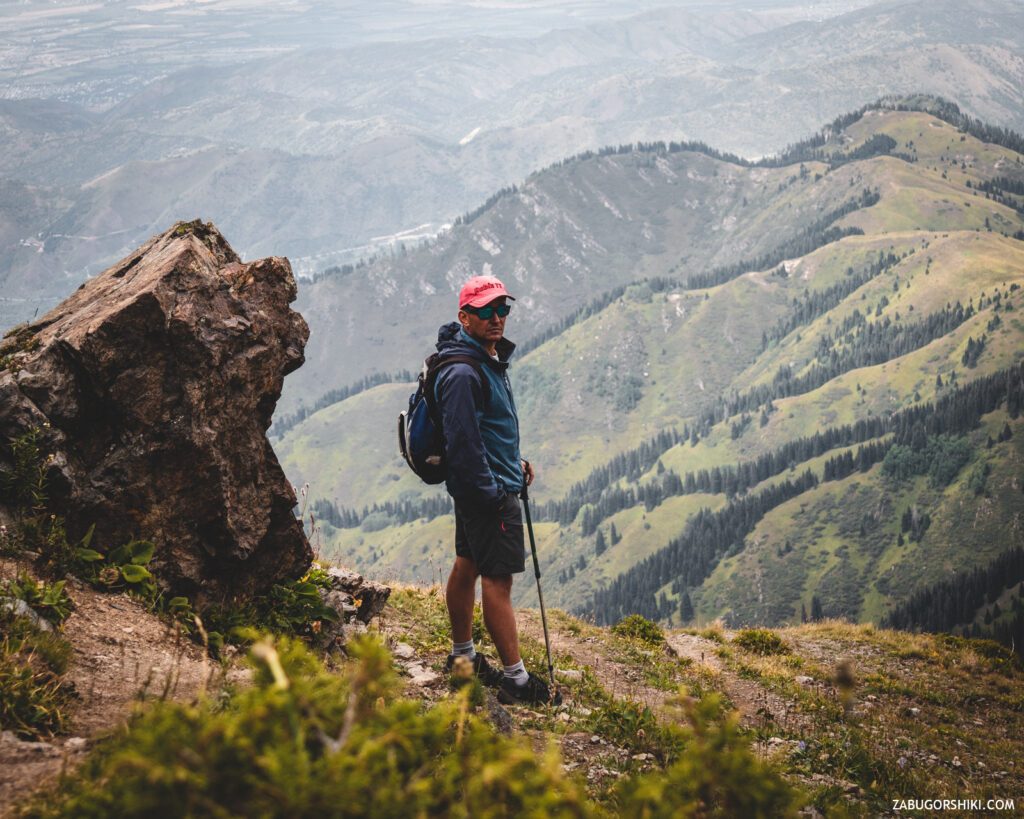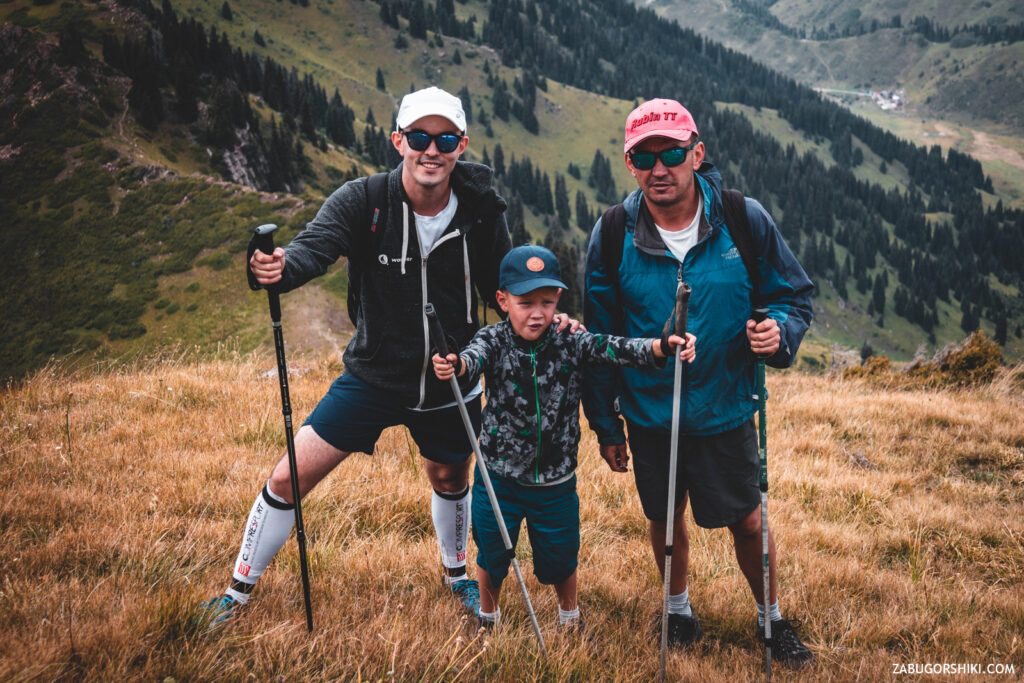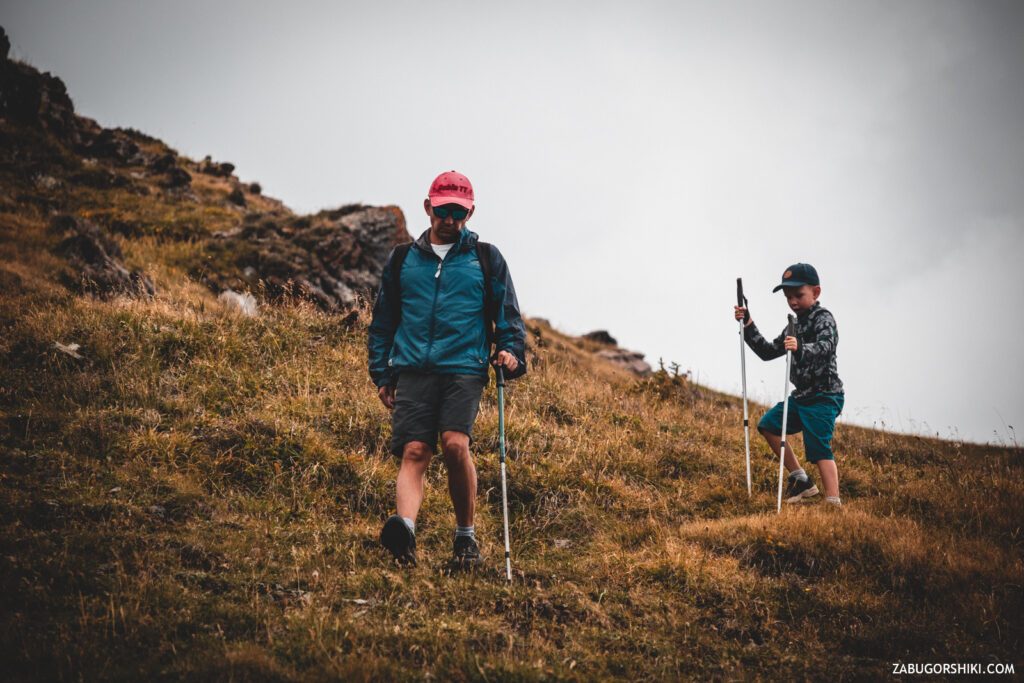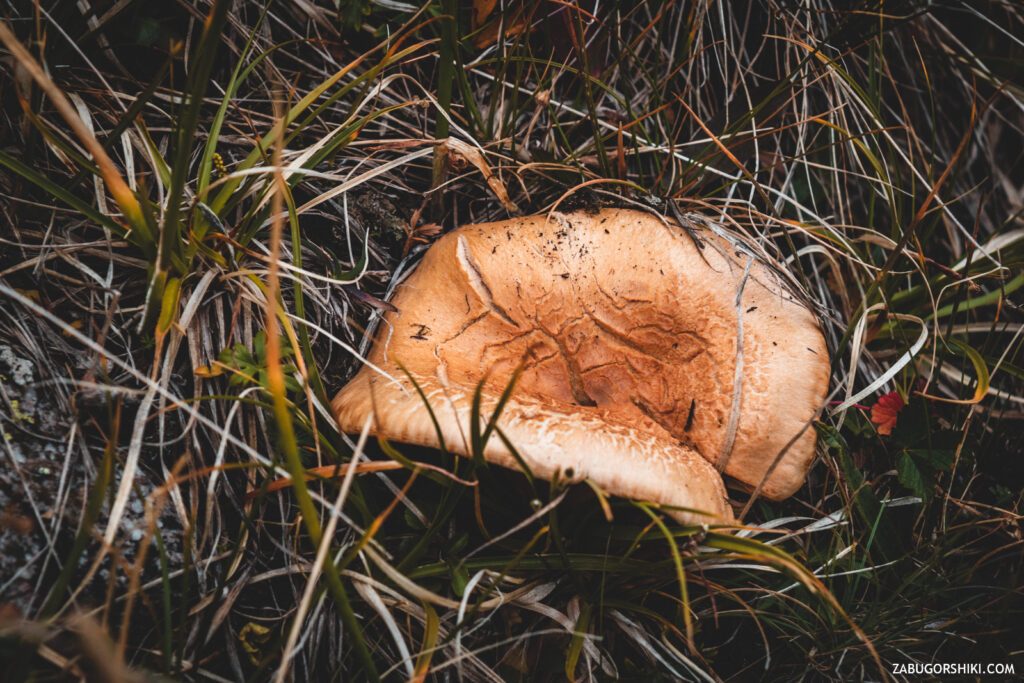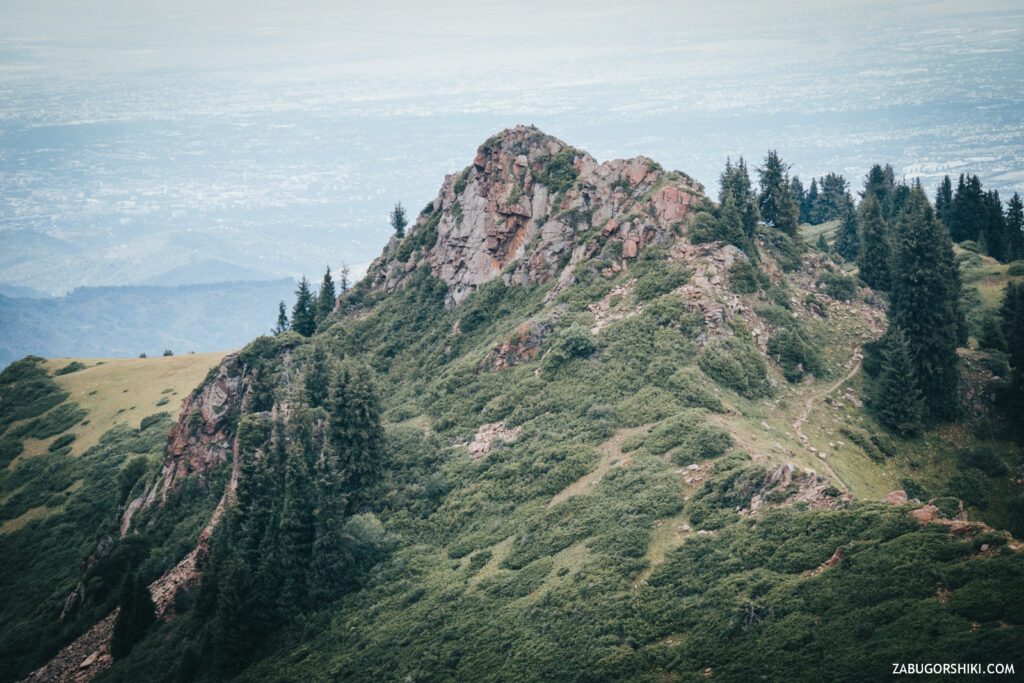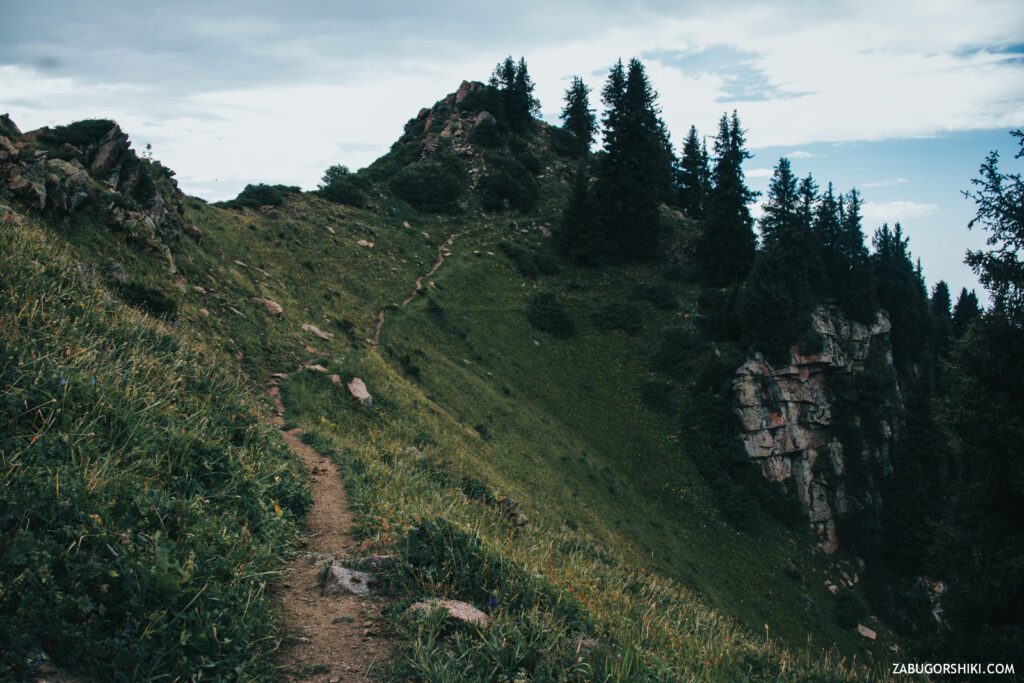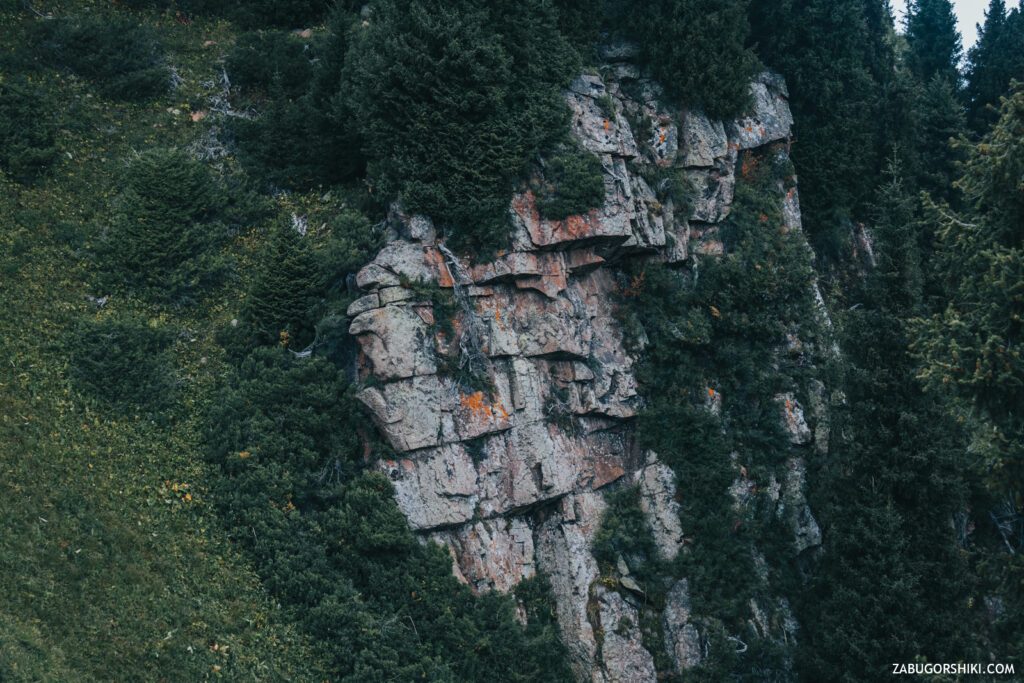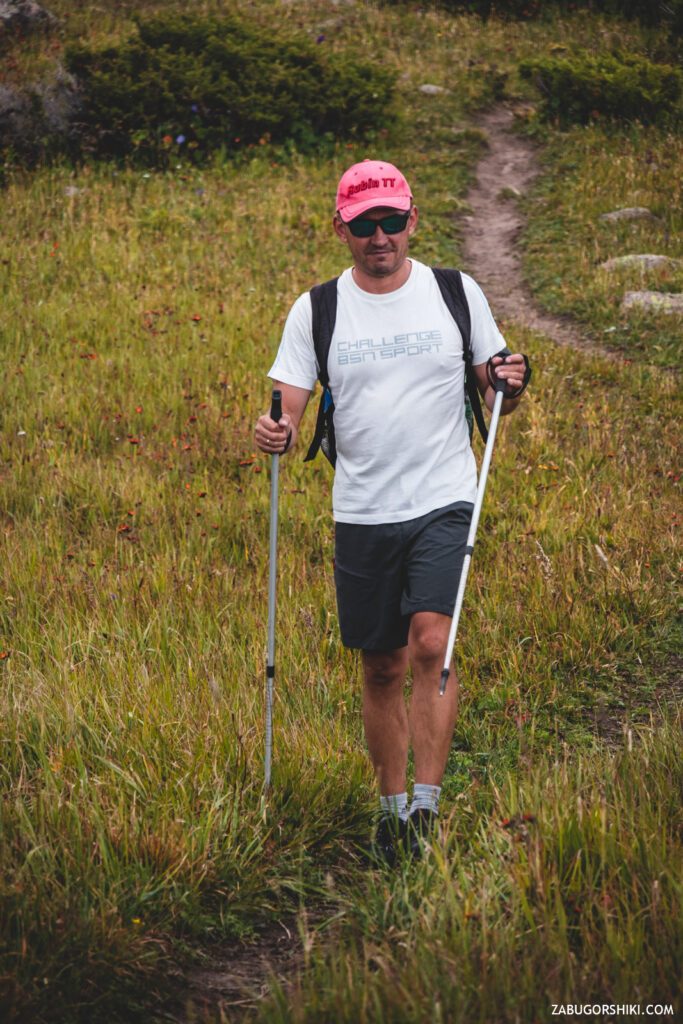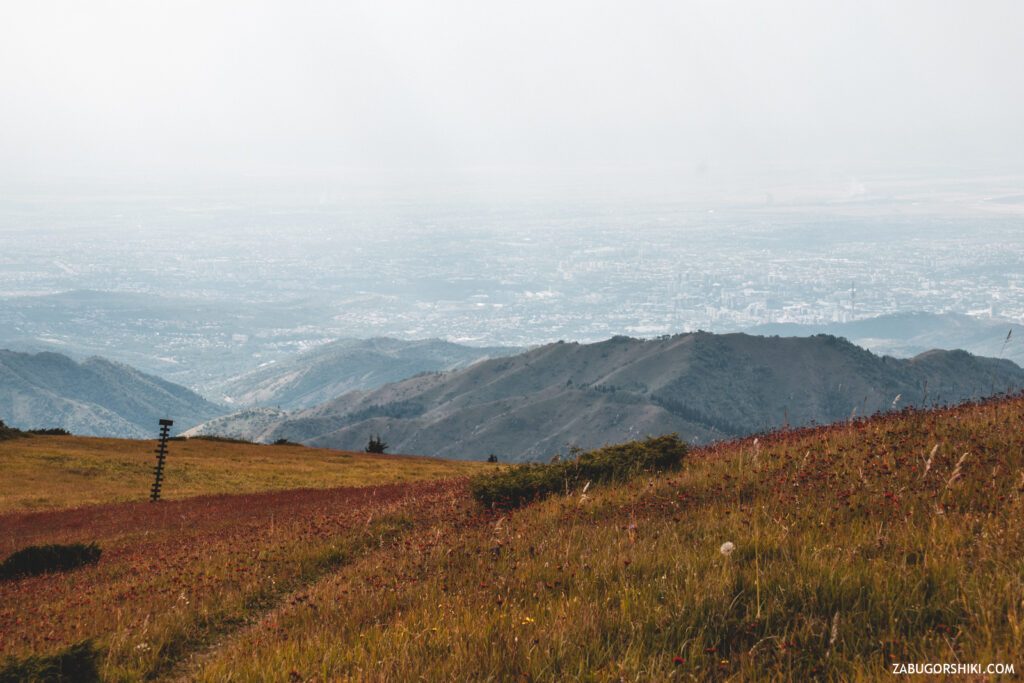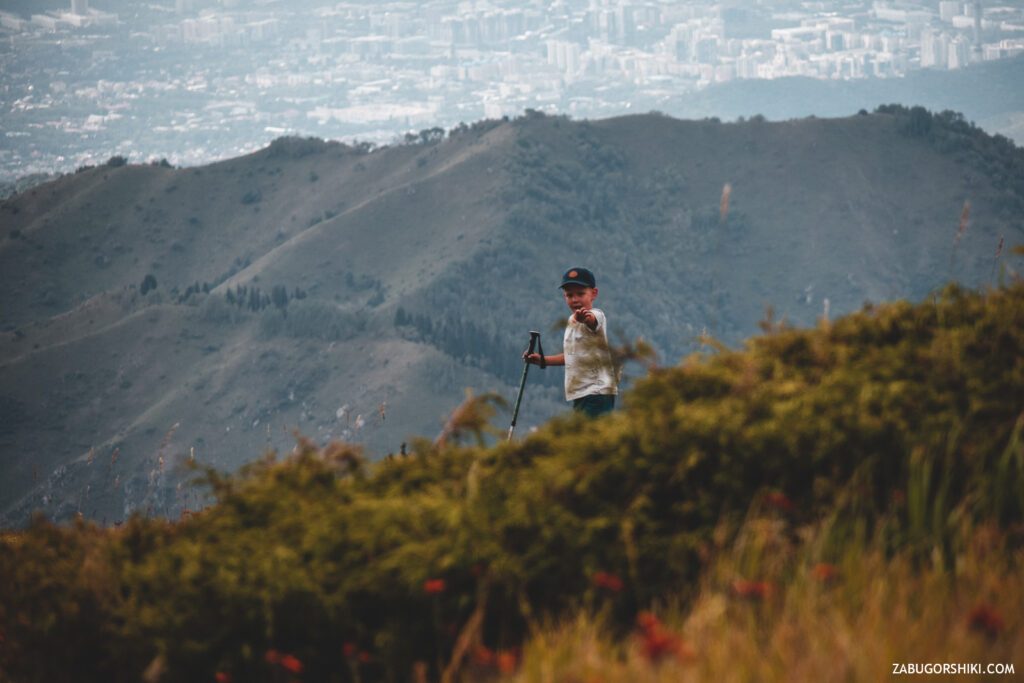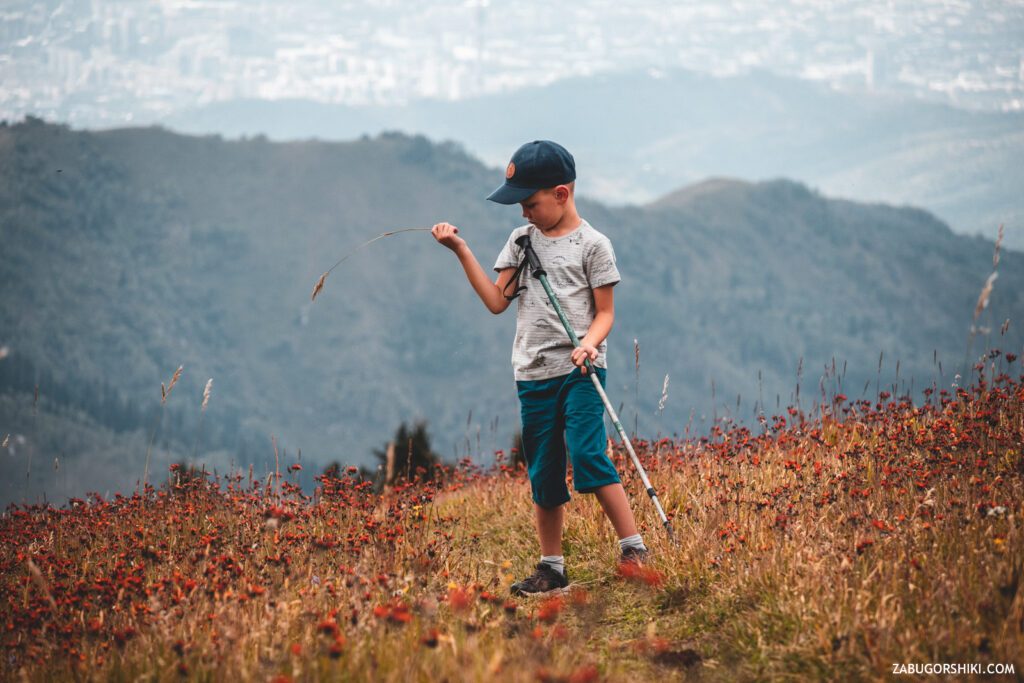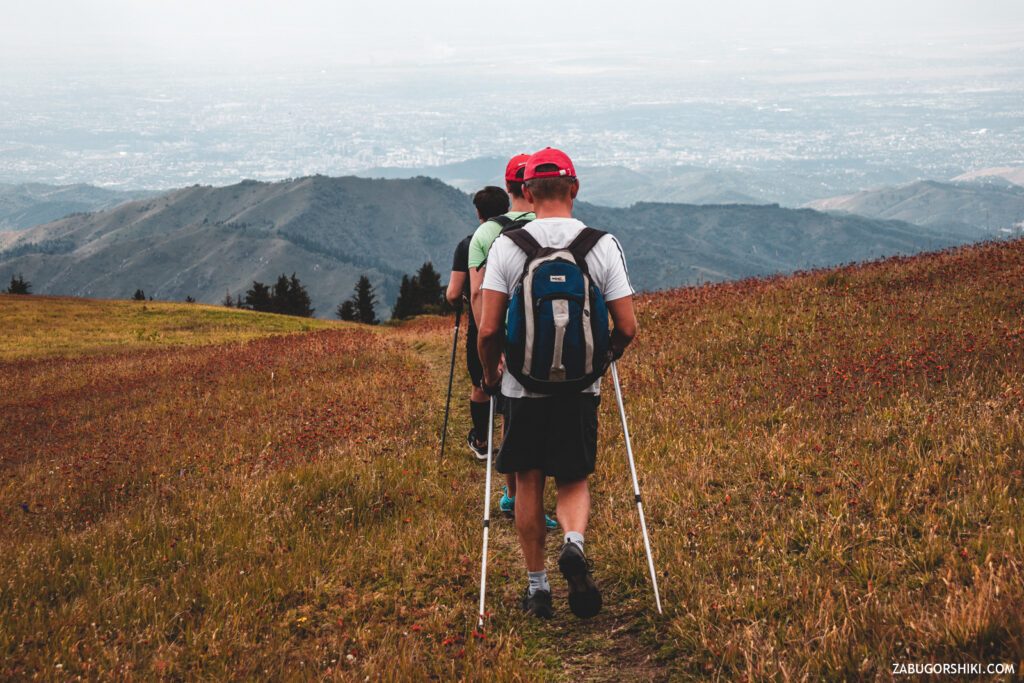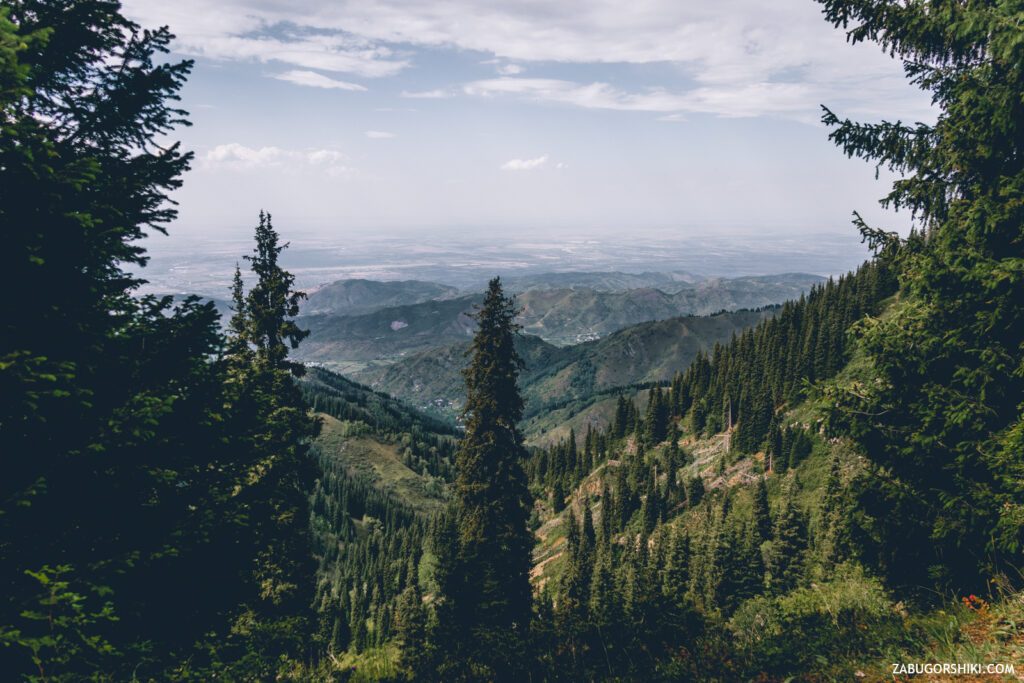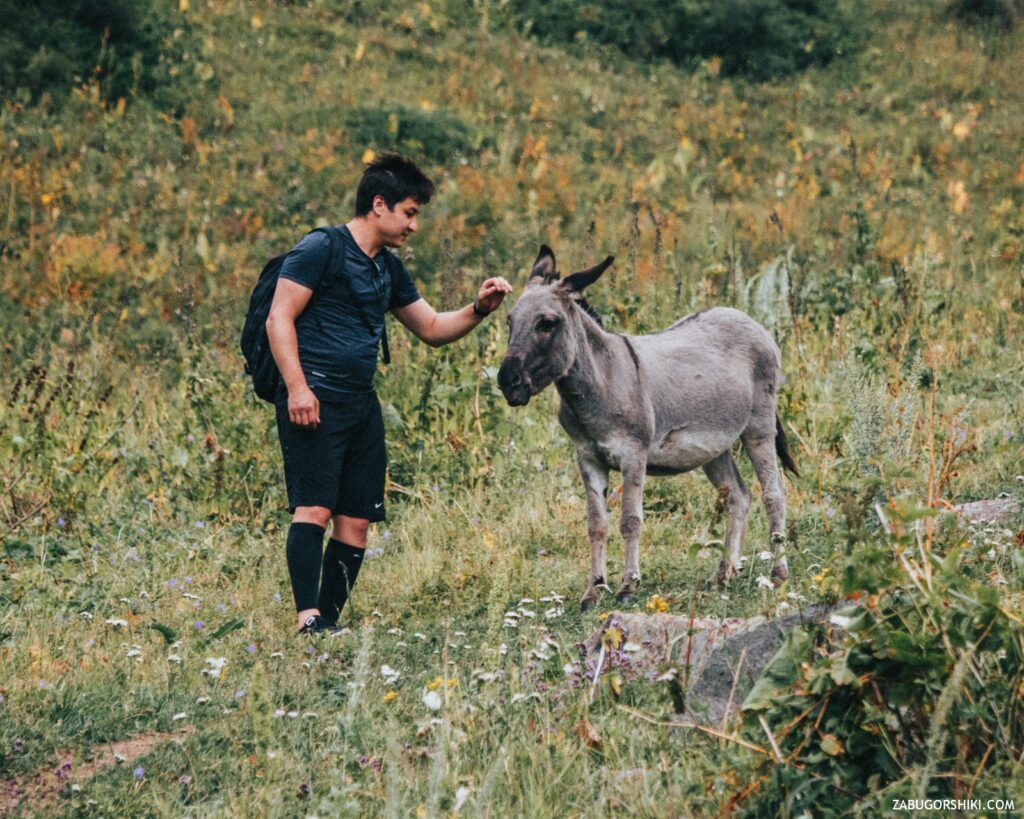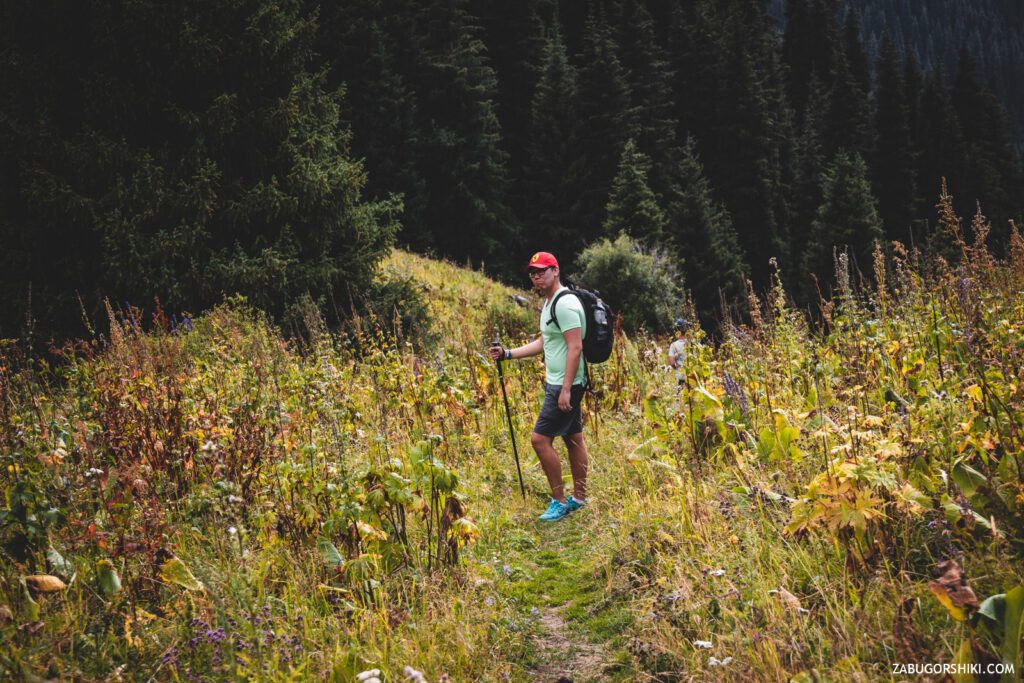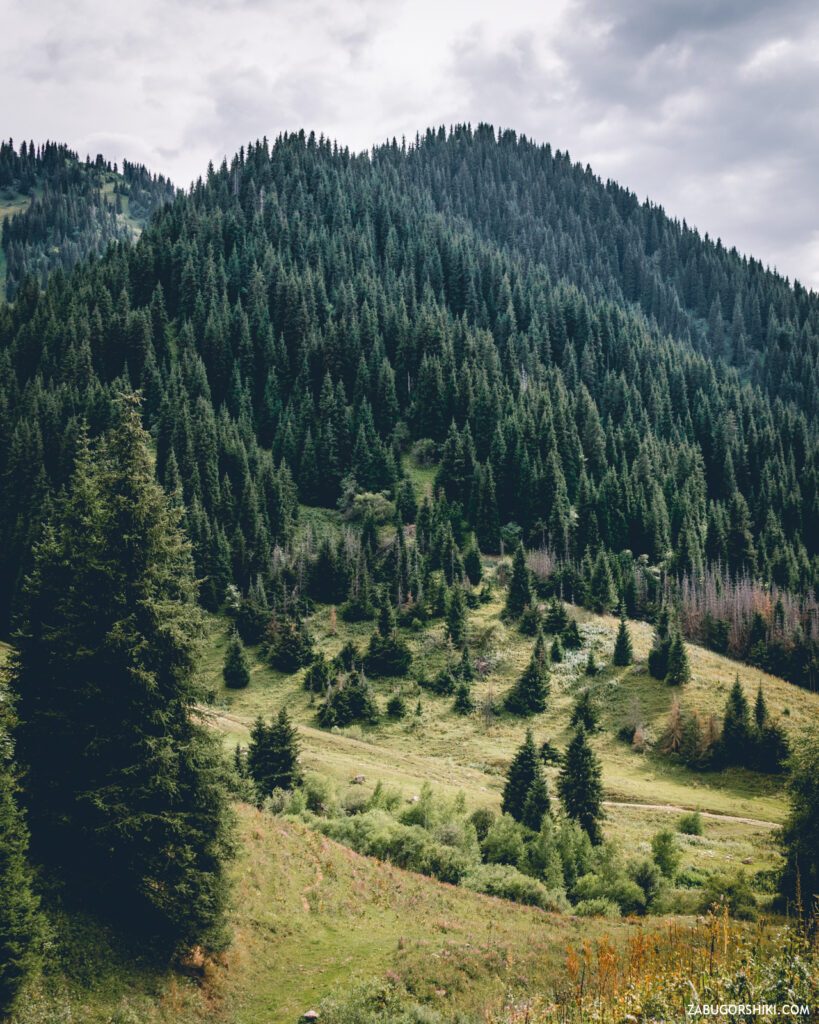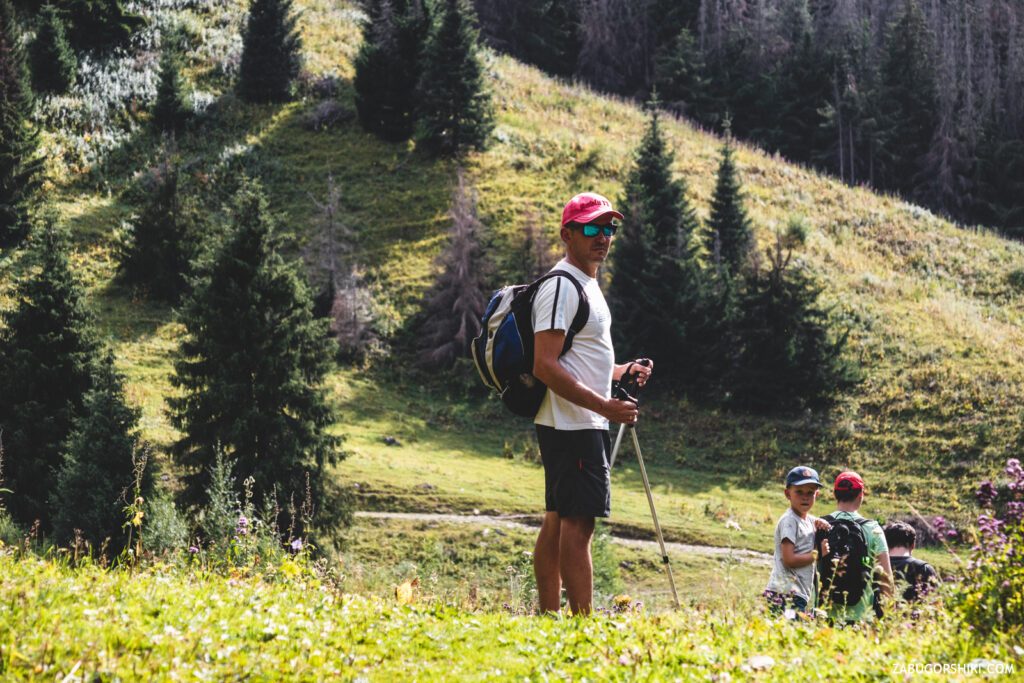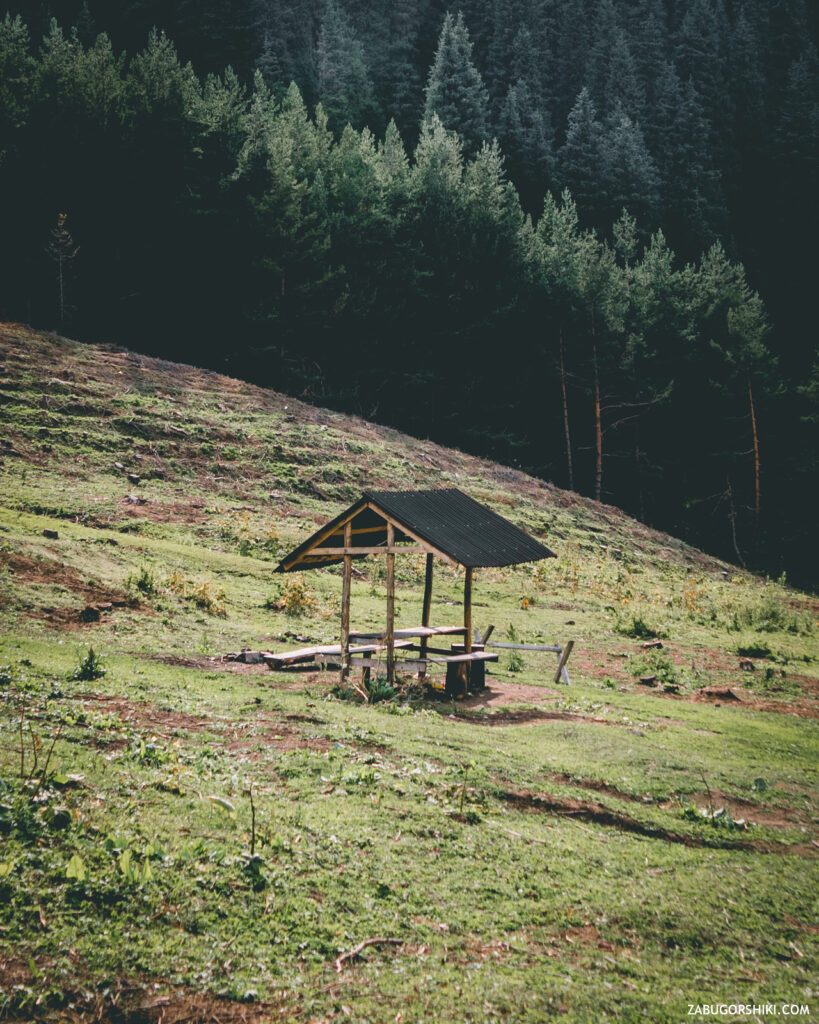 🚁 Drone footage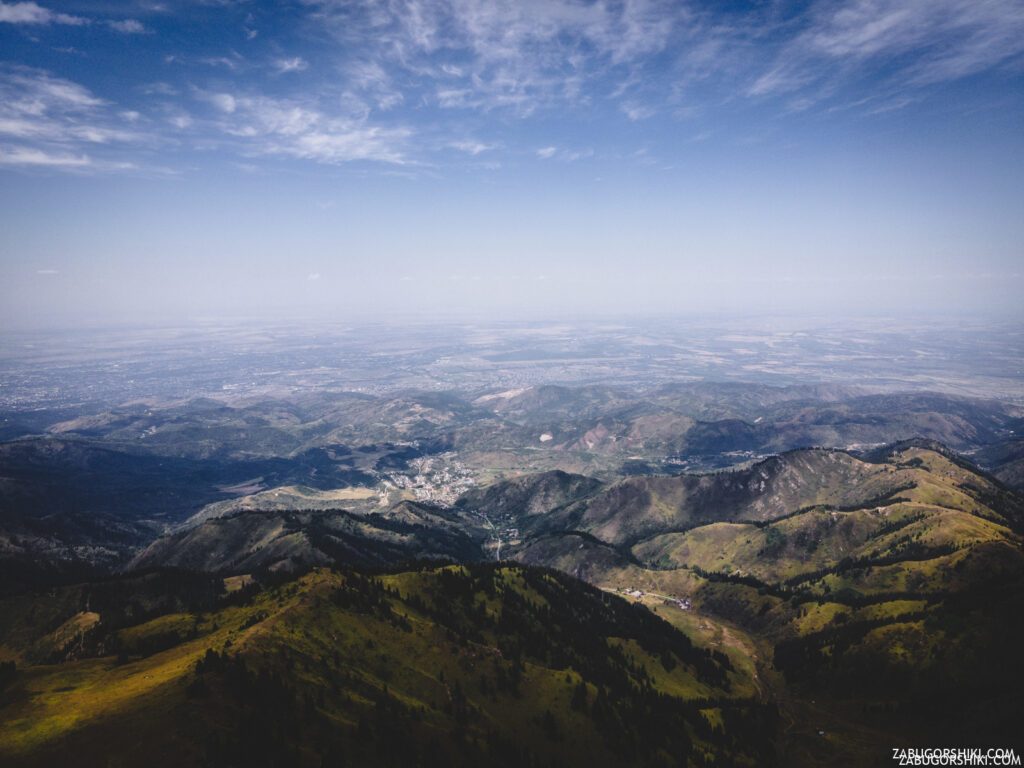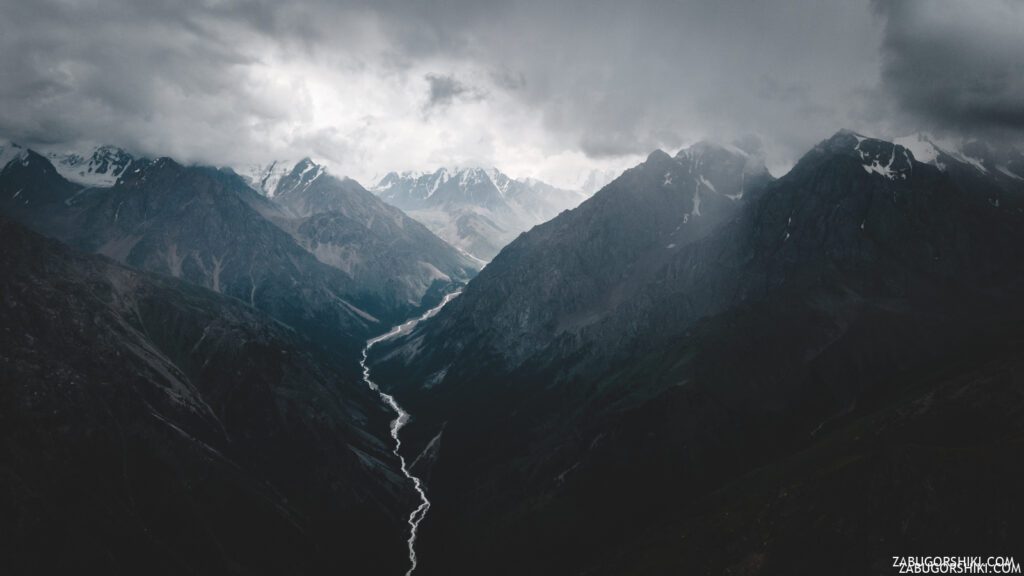 🧭  Route diagram and GPX, GPS track
🗺️ Route to Boukreev peak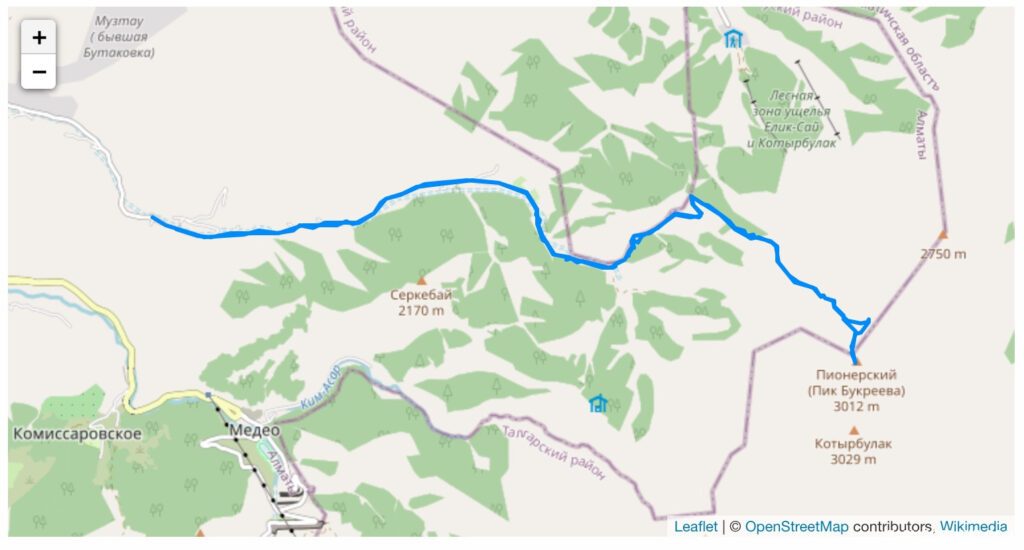 🎒 Other routes
Subscribe to our channel and stay tuned for updates on the site. There is a lot of interesting content ahead!
Thank you for your attention. If you liked this post, leave comments and read other posts in the Hiking section.
Zabugorshiki
PS: want to share it with your friends?
👉zabugorshiki.com/en/boukreev